Anushka Sharma shares a glimpse of Amazon Prime Original; Watch
Anushka Sharma is all set to make her digital debut with Amazon Prime's untitled next web series.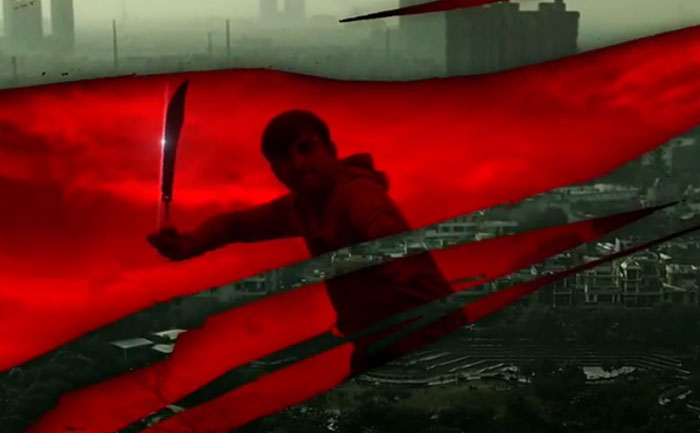 "Din ginna shuru kar do. Dharti ka kanoon badalne ghus aye hain kuch aise keede jo phailayenge zaher, bahayenge khoon aur badal denge iss dharti lok ko pataal lok mein.", Amazon Prime Original has dropped the teaser of their new web series.
Amazon Prime Videos always brings interesting and refreshing original content for the audience to binge-watch. Revealing and giving a glimpse of its all-new untitled show being produced by actress Anushka Sharma, the makers released the teaser today and it certainly gives out the vibe of an edge of the seat thriller storyline.
The teaser starts with an interesting voiceover calling out viewers to start the countdown to something that is going to happen soon, bringing bloodshed and terror. What, how and who?- are the open-ended questions that the teaser leaves us with.
Taking to their social media, Prime Videos shared, "सब बदलेगा, समय, लोग और लोक। #NewSeriesOnPrime".
Anushka Sharma will be making her digital debut with this web-show, the actress took to her social media handle and shared the teaser with her fans and captioned it, "सब बदलेगा, समय, लोग और लोक। @primevideoin @officialcsfilms #NewSeriesOnPrime @kans26 #SudipSharma @manojmittra @saurabhma @prositroy @avinasharun24fps @jaideepahlawat #NeerajKabi @gulpanag @swastikamukherjee13 @nowitsabhi".
While the teaser has totally gotten us all highly expecting what exactly would it be, the makers have made sure to keep the intrigue factor alive by not even revealing the title of the show. Well, with goosebumps and our rush getting us to our guessing mode.
For more such updates, stay tuned to The Live mirror.