Apex Legends reveals Mirage Town Takeover location for Christmas event
Apex Legends is celebrating Christmas with a Holo-Day event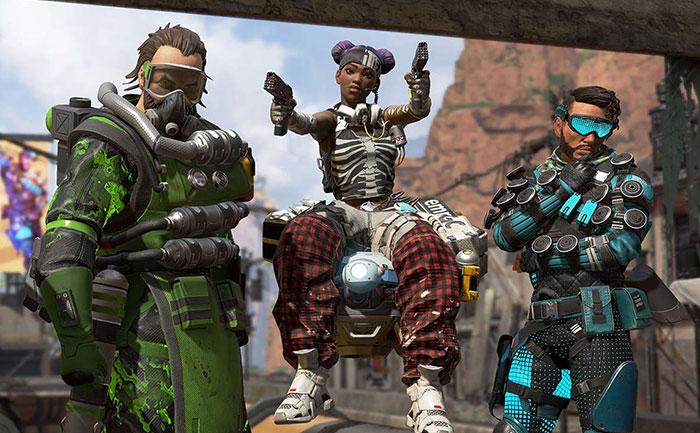 Leaks from data miner iLootGames reveal the location for Mirage Town takeover which is a part of the upcoming Apex Legends Holo-Day Christmas event. Based on the leaks image of a new mini-map, the Town Takeover will take place on the western side of World's Edge. The event will precisely be located in a previously unnamed location above Thermal Station and below Lava Fissure. This space was previously regarded as the wasted space on World's Edge.
Hey, just wanted to keep the hype going for this new Christmas event for you guys!
Here is a look at the new minimap showing where the Mirage Town Event will take place 🙂 Enjoy guys, much more to come! pic.twitter.com/Thonj6zaKw

— iLootGames (@iLootGames) December 6, 2019
Reddit user PVPxOfficial also shared a screenshot of the same location post update. It now has construction poles in the wasted space.
In addition, leaks from data miner That1MiningGuy, Mirage is going to get on the intercoms to describe the rules for the king-of-the-hill mode aboard the "Winter Express," which will see the map's iconic train covered in tinsel and wreaths.
According to the leaks, Winter Express will include teams trying to get three round to win a match. In addition to this "loot doesn't spawn in this mode" and dying isn't permanent either.
Previous leaks by data miner iLootGames revealed new skins, and costumes arriving in Apex Legends. This included new skins as Rudolph Octane, Elf Wattson, Jolly Old St. Pathfinder and Mirage as a Nutcracker. There was also a Santa Caustic skin which has since gotten much love from the Apex Legends fanbase.
There is still no official word as to when the Christmas themed Holo-Day event will begin. However, the release can't be that far considering its a Christmas themed event and Christmas is only weeks away.
ALSO READ: Apex Legends Black Friday Sale Disappointed Players