Apple Arcade Game List – Find Which Games Are Confirmed So Far
Find out the list of games coming to Apple's Gaming Service Arcade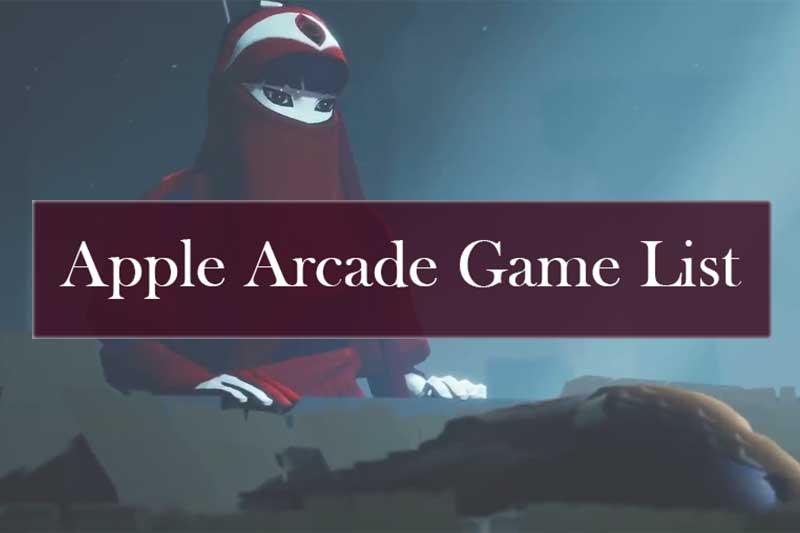 Apple is stepping into the gaming world through its subscription-based service called Apple Aracde. A cloud-powered platform where players can enjoy gaming on all three platforms iPhone, iPad and Mac without worrying about game progress data and purchase. Once subscribed users can enjoy it Arcade games on a different platform from the last point they left. Apple promises a single subscription required for multiple devices, there will be no ads and users can switch their platform whenever they want. Apple Arcade also supports offline games, this will reduce the necessity of a constant internet connection. One account will give access to six family members.
Microsoft was the first to present ProjectX, then came Google with Stadia and in news, we also found Nvidia is deploying servers for similar cloud-based gaming service. Cloud Gaming is the next big thing coming up and major providers like Google Stadia and Microsoft Project xCloud are promising AAA games at high fps and event 4K resolution. The games coming on Apple Arcade has been released before on other platforms while some are new. Keep reading to find out details on all the confirmed games.
Apple Arcade All Games List
Where Cards Fall:
Puzzle game by The Game Band, it narrative focused and features hand-drawn graphics style. Finding a path towards the objective by creating pathways, overcoming obstacles is a core aspect of the gameplay.
The Pathless:
Action-adventure game by Annapurna Interactive, it is a game of a hunter and her eagle on a mission to explore a vast island destroyed by a curse. The game also consist of puzzle elements and battles. Watch the trailer to find out the amazing world of The Pathless.
LEGO Brawls:
A side-scrolling multiplayer game where players have the freedom to create their own characters and build up a team. They can control machine and fight battles to win together.
Hot Lava:
A simple yet fun game by Klei Entertainment where touching the ground is not important, you have to run, jump, climb and surf to escape from the burning floor.
Oceanhorn 2: Knights of the Lost Realm:
Apple Arcade will be bringing a completely re-imagined world of knights and dungeons. The game back years ago and a new edition is under process for the Arcade service. Dive into the magical world, visit exotic places, forest, fight monsters and more. The game will remind you of Zelda, it is an open world with loa t of places to explore.
Beyond a Steel Sky:
The game is a sequel to Beneath a Steel Sky, came out more than a decade ago. It is an adventure game with 3D environments where players will be exploring a futuristic city ruled by AI.
Fantasian:
The game is announced for iOS, it is begin developed by developers from Final Fantasy games, so it will bring a lot of promising stuff for end users. The game will be built using photographing 3D Dioramas, you can get a glimpse of the game in the video above.
Lifelike:
Simple but captivating, the game looks like a stress buster where it mimics the movement of life forms. You can see in the video above the way swarm moves and you can control it.
Team Sonic Racing:
Why not a racing game in the list, Team Sonic Racing will be the first one to be part of Arcade under the racing category. It will feature 15 playable character sorted in terms of Speed, Technique and Power. There will be different vehicles, users can customize them to achieve the best. The above video was released last year at E3, the game might be similar.
Overland:
Overland is by team Finji a game set in the post-apocalyptic world. The game features survival gameplay mechanism, with tons of elements to explore. We about to get a video shared last year on YouTube that shares info on how the games look. There are various elements from petting a dog to gathering items and learning new skills.
Projection: First Light:
Projection: First Light has an amazing dark art with a simple expression of characters blended in the form of Shadow Puppets. The 2D puzzle game is a journey of different cultures. As a puppet, you will surf into various cultures from Indonesia, China, Turkey, Great, and England (19th Century).
Sayonara Wild Hearts:
The game is full of amazing colors, it's like diving into some kind of pop album. The game was recently announced for Nintendo Switch and it will be also coming on Apple Arcade. Endless running is a kind of core gameplay of Sayonara Wild Hearts.
The Artful Escape:
The Artful Escape was released on Xbox One and PC, it is a platform video game based on the character of Francis Vendetti. Players will travel across various musical infused landscapes, they will also run and jump to pass on obstacles, and use a guitar to create different effects against bosses.
No Way Home: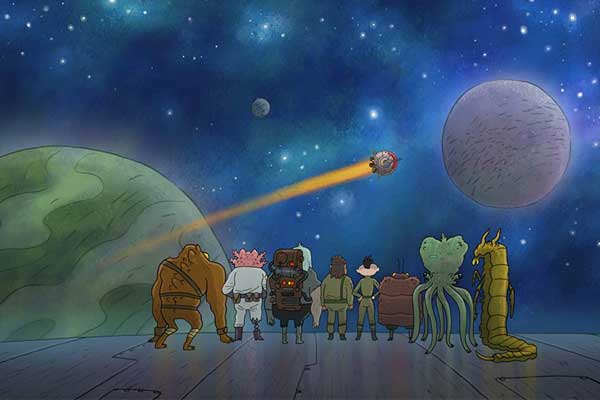 No Way Home is developed by an Indie Game Developer SMG Studio. It sounds to be the first Apple Arcade exclusive game that is still under development, and the developer has teased an image featuring different characters watching a ship.
Repair: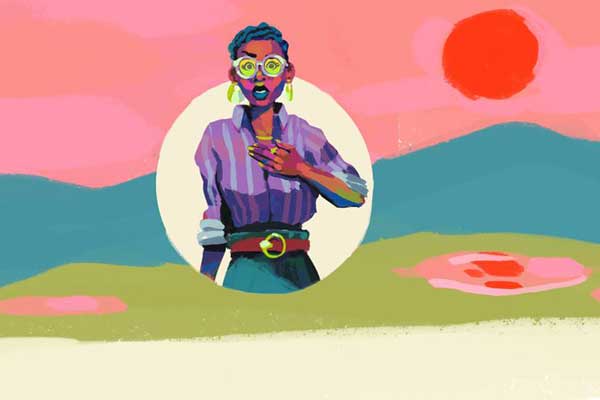 Repair is a new title by the makers of popular game Monument Valley. Similar to the above game, the developer has just teased a game image that does not tell much. Monument Valley was an amazing puzzle game with shifting striges, the objective was to find a path to the door to reach the next level. There are chances we might see something based on Monument Valley or something entirely new.
Cardpocalypse:
A single-player card game where you can simply change cards and rules as you progress through the story. Jess a 10 year old is the main character of the game who wants to play his friend after getting banned from school.
The Brandwell Conspiracy: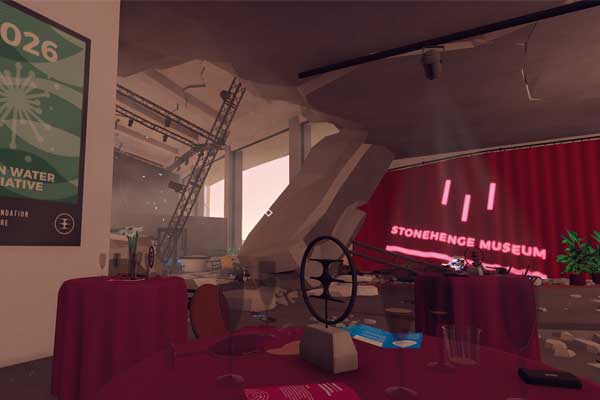 The game will also be coming on PC, it is a first person adventure game where after waking up in a security facility after an explosion and you will have to escape from the rubble and locate another survival.
Yaga:
An action-rpg game also available for PC, Xbox One and PS4 features an narrative based gameplay where choices matters.
Atone: Heart Of The Elder Tree:
A story driven puzzle game inspired by Norse Mythology the game features a 2D world with hand-drawn art work. Solving complex puzzles, surviving game battles, etc. are some features of Atone: Heart Of The Elder Tree.
Monomals:
Visually stunning musical game, Monomals is a relaxing game where you will cast a rod in the ocean to catch some creature's audio.
Below is a small list of some more games which right now does not has enough info.
Hitchhiker
Down In Bermuda
Winding Worlds
UFO On Tape: First Contact
Frogger In Toy Town
Kings Of The Castle
Sneaky Sasquatch
Mr. Turtle
Spidersaurs
Enter The Construct
The game list is pretty impressive, there are various kinds of games from rpg to musical to racing games. Ample of them will be a fresh title for Apple Arcade, this is just a beginning, there are possibilities more and more games will be added into the Arcade offering users unlimited fun at a single subscription cost.