Justin Bieber hits out at followers for sending hate messages to his wife Hailey Baldwin
Hitting out at trolls, Justin admits that he "loved and loves" ex Selena Gomez.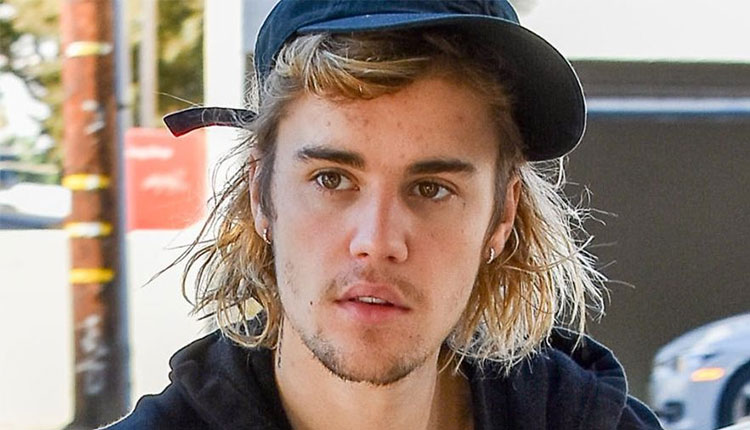 It seems that sensational singer Justin Bieber is on a roll today. After a heart-felt message about dealing with depression and his vow to return soon with a bang, Justin took a dig at a follower for sending hate messages to his wife Hailey Baldwin in particular.
Notably, one of his followers commented saying that Justin and Hailey's love for each other is fake and he will always go back to Selena Gomez. Reacting sharply to it, Justin admitted he "loved and loves" Selena Gomez, but called Hailey the "BEST THING" that has ever happened to him and also disputed claims he will always love Selena more.
In an Instagram status, Justin said, "ur immature. The fact that you have an account dedicated to dissing my wife and I is absolutely absurd why I dedicate my whole life to someone in marriage to get back and my ex anyone who believes this is mean spirited or 10 years old or younger because a logical person doesn't talk or think this way. You should be ashamed of yourself really. I absolutely loved and love Selena, she will always hold a place in my heart, but I am head over heels in love with my wife and she is absolutely the BEST thing to have happened to me period."
"This is a reply to all immature sick people who send Hailey hurtful messages like 'he always goes back to Selena' or 'Selena is better for him' YOU HAVE NO IDEA MY LIFE AND WHATS good for me!! Hailey is my Bride Period. If you don't like that or support that, that means you don't support me and if you don't support me, you are not a fan nor a good person!" he concluded.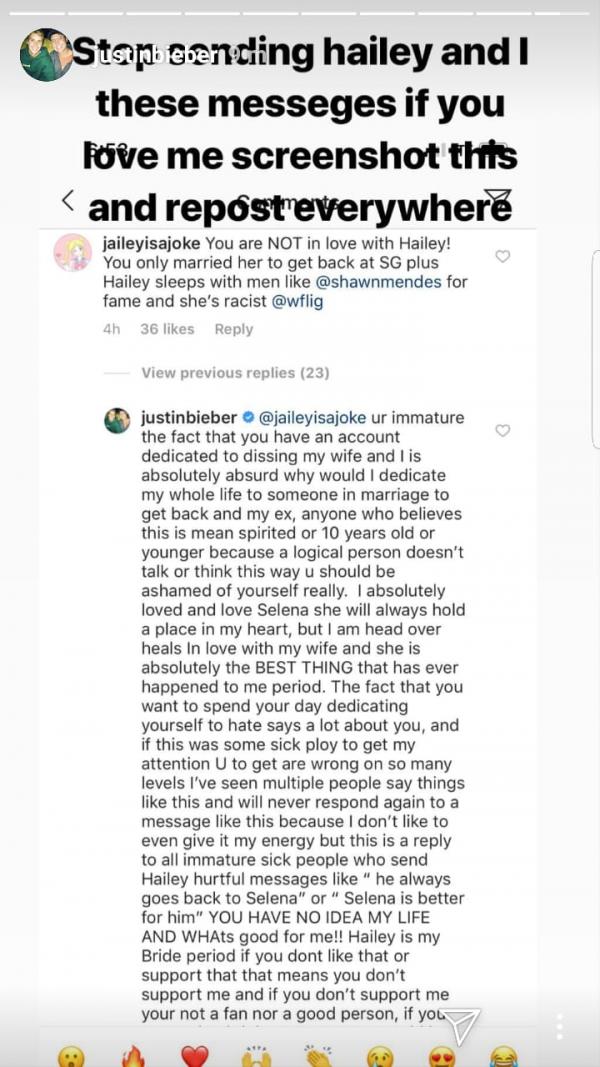 It is to be noted that Justin and Hailey got married at the end of last year after having dated on and off for the past few years. Hailey was also rumoured to have dated Shawn Mendes for a short period.
Also Read: Game Of Thrones' Sophie Turner REVEALS Why She Tried To Sneak A Kiss With Arya Stark