Aquaman 2: Jason Momoa Shares First Look Of His Superhero Suit
Aquaman And The Lost Kingdom: Jason Momoa Drops The First Look Of His Suit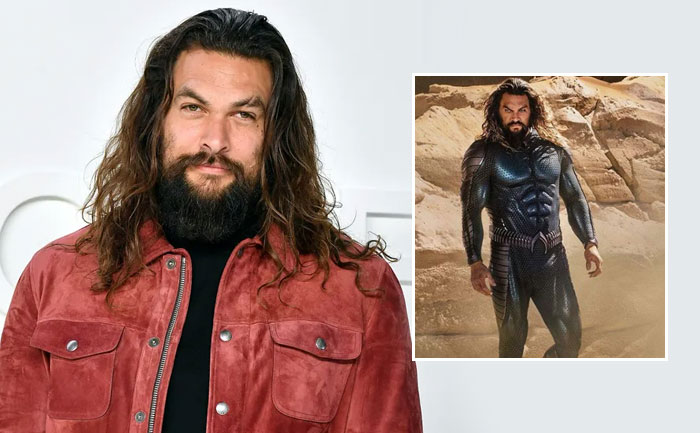 Hollywood star Jason Momoa will soon be seen reprising his role of Aquaman in the latest franchise of the hit flick. Aquaman And The Lost Kingdom has become one of the most anticipated movies of our times. Now the actor has shared the first look of his superhero suit on social media. The first look has left fans impressed.
Taking to Instagram, the actor, revealed his new look for the second movie under Aquaman's franchise.
Check out the viral pics here:.
View this post on Instagram
The first picture is a throwback picture from the prequel. The second is the dark updated suit with a sprinkle of blue. The skin-tight metallic suit features hints of dark blue in addition to grey detailing on his arms and thighs. "Second round. New suit. More action," Momoa captioned the post.
Speaking about Aquaman 2 director James Wan says that he has drawn inspiration from Planet Of Vampires. The ace director further added that he plans to up the horror angle in his second outing with the franchise.
"Aquaman 2 is very heavily inspired by Planet of the Vampires," Wan said. "You can take the boy out of horror but you can never take the horror out of the boy."
Written by David Leslie Johnson-McGoldrick Aquaman and the Lost Kingdom stars Momoa as Arthur Curry/Aquaman, Amber Heard as Mera, Patrick Wilson as Ocean Master, Dolph Lundgren as King Nereus, and Yahya Abdul-Mateen II as Black Manta.
Also Read: Jason Momoa's Aquaman 2: James Wan Confirms Production Underway With Ice-Cold BTS Pic