Aquarius Love Horoscope 2020: Personality, Traits, Compatibility & Celebs Born Under This Zodiac Sign
Aquarius Love and relationship Horoscope: All you wanted to know about the person born between January 20 to February 18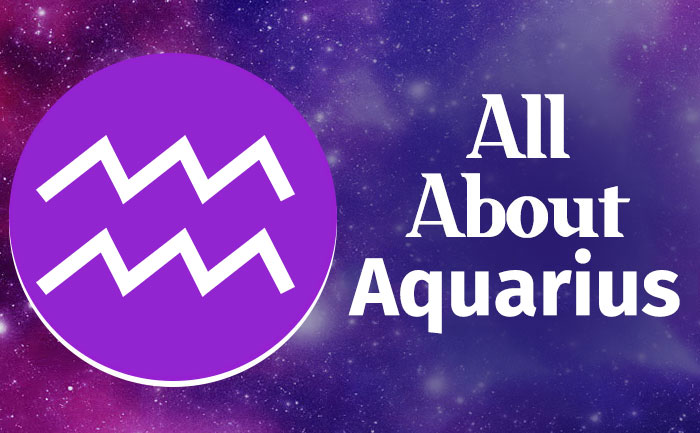 Aquarius Love Horoscope 2020: All those born between January 20 to February 18 come under the sign of Aquarius. Aquarius is represented by the water bearer, the mystical healer.  Every Aquarian is a rebel at heart: These air signs despise authority and anything that represents conventionality. Free-spirited and eccentric, they can often be identified by their offbeat fashion sensibilities, unusual hobbies, and nonconformist attitude. They are truly the trailblazers of the zodiac.
Aquarians are visionaries, progressive souls who love to spend time thinking about how things can be better.  Making the world a better place is a collaborative effort for Aquarians. Aquarius is ruled by Saturn and Uranus.  The combination of these planetary energies is one reason why Aquarians love to think and put their ideas out to the world. They also love to think they're right!
Lucky gem for them is Amethyst, turquoise. Lucky colours are Silver, fuschia, aqua, indigo, turquoise, lavender, electric blue, violet. Lucky numbers for an Aquarian is 4, 8, 13, 17, 22, 26.
Aquarius Love Horoscope 2020: Everything you need to know:
Aquarius Zodiac Sign Personality: Aquarius is constantly in search of independence, so much so they often reject conventional lifestyles to pursue their own paths and ideas. They are brilliant, eclectic, sometimes erratic, sometimes quirky, and always stubborn. Aquarians are generally outspoken but uncomfortable with emotional confrontation. They can put you in your place with one little glance or disapproving shake of the head.
Aquarius
With Family:

Aquariuses hold high expectations of their friends and even family members. They prefer forming friendships with people who are truthful, creative and intellectually-inclined. Though they are dedicated to their relatives, they do not feel obligated to establish and maintain close ties with relations. But would even be willing to sacrifice themselves for the sake of their loved ones.
Aquarius as a Friend: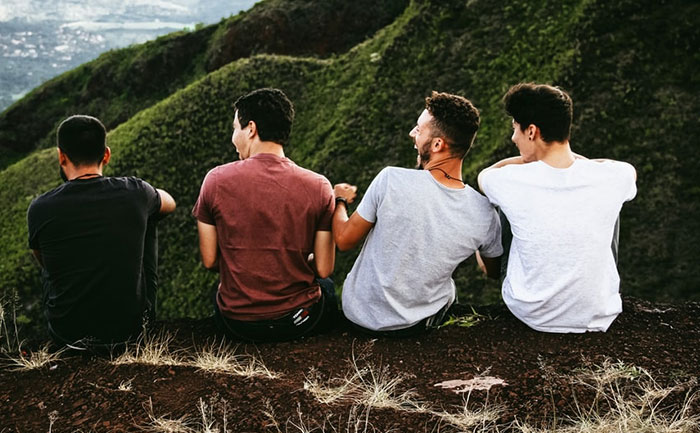 Aquariuses may socialize well with the general crowd but they do not develop close friendships easily.  Nevertheless, those who are close friends are usually rewarded with a bond that lasts a lifetime. An Aquarius' blunt and outspoken nature is a major turn off to many but when they get to know them they realize an Aquarian will go an extra mile for them.
Aquarius as a Lover: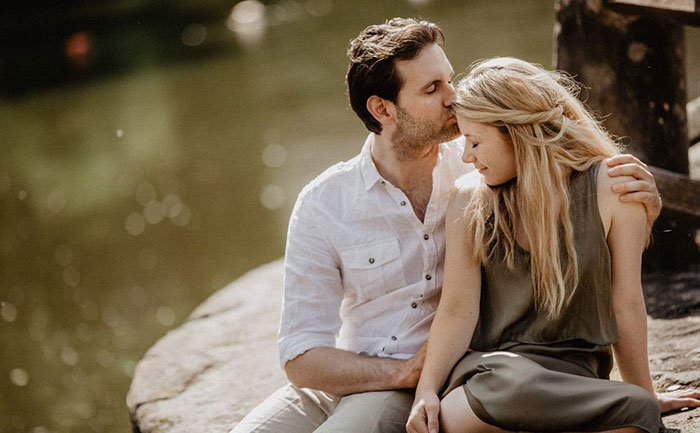 In love, an Aquarian must retain a certain amount of independence. It is unwise to give an Aquarian the feeling of being trapped. These highly social creatures are most likely to be friends with a partner before they are lovers. In love, Aquarius is tolerant and generous. Aquarian woman is great partners because they are so tolerant, easy to deal with, slow to take offense and are never jealous or unreasonable.
Aquarius at Work: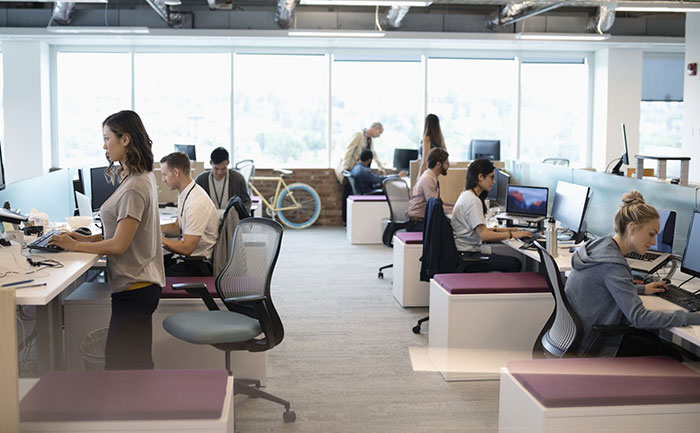 Aquarians are independent, substantive, and outgoing. It's important that their work is rewarding. They ooze entrepreneurial spirit, and if not running their own startup,  prefer to freelance. Witty, innovative, and original, you love new things and coming up with cutting-edge ideas.
Signs Compatible With Aquarius: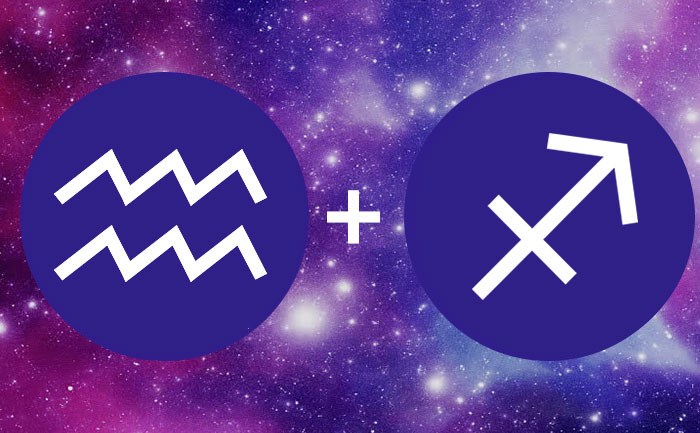 The most compatible signs with Aquarius are generally considered to be Aries, Gemini, Libra, and Sagittarius.  
Aquarius and Aries: Aquarius has the capacity to cool and understand Aries. This is a dynamic duo, giving the two both what they've secretly wanted, while also giving them a power couple image
Aquarius and  Libra: Libra and Aquarius relationships are great for the world. … The nice part about Aquarius-Libra connections is that they admire each other, they are both rebels, they get along, and they are more powerful together.
Aquarius and Sagittarius: It's a match that honestly is going to work well for both. They understand each other in a way that others might not, Aquarius brings in the fullness of ideas, and Sagittarius helps ignite it with its wild-card.
Signs Incompatible with Aquarius: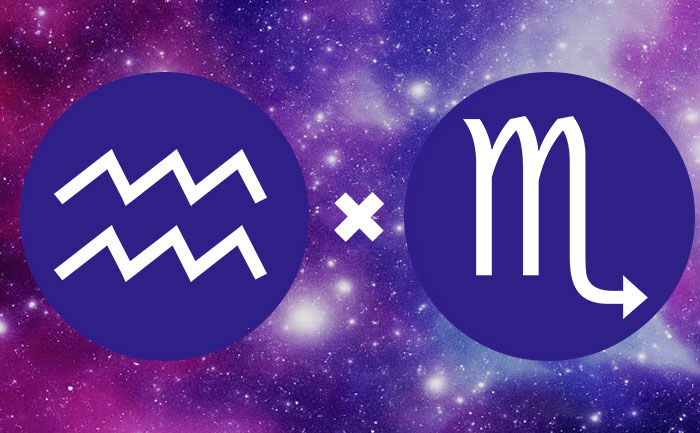 The least compatible signs with Aquarius are generally considered to be Taurus and Scorpio.
Aquarius and Taurus:  The slow, tender and smooth nature of Taurus will be ridiculously annoyed by the changeable and unusual nature of Aquarius. Taurus resists change and Aquarius is the most progressive of all 12 Signs.
Aquarius and Scorpio:  Generally speaking, Aquarius and Scorpio do not make a good match. In terms of astrology, water and air are not compatible because they are just too different.  When Aquarius and Scorpio get together, it's either going to be really good or really terrible, there is no middle ground.
 Celebrities born under Aquarius sign: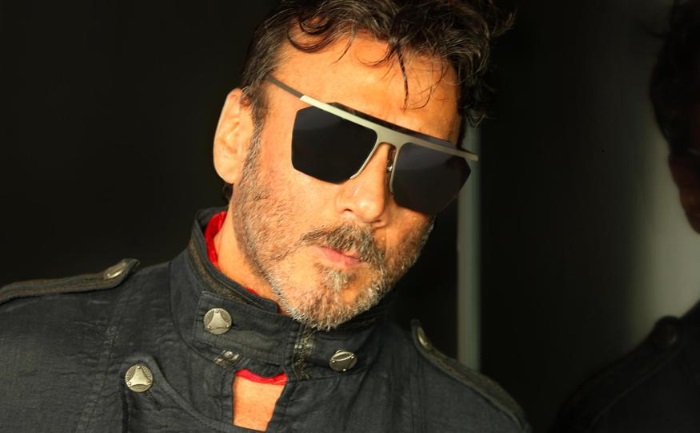 Justin Timberlake
Harry Styles, 25. Pop Singer.
Cristiano Ronaldo, 34. Soccer Player.
Ellen DeGeneres
Ed Sheeran
Abhishek Bachchan
Shruti Haasan
Jackie Shroff
Preity Zinta
Sushant Singh Rajput
Also Read: Daily Horoscope 22 January 2020: Check Astrological Prediction For All Zodiac Signs