AR Rahman To Compose Song For Avengers: Endgame In Hindi, Telugu & Tamil
India's Marvel Anthem for Avengers: Endgame will be released on April 1 in in Hindi, Tamil and Telugu languages.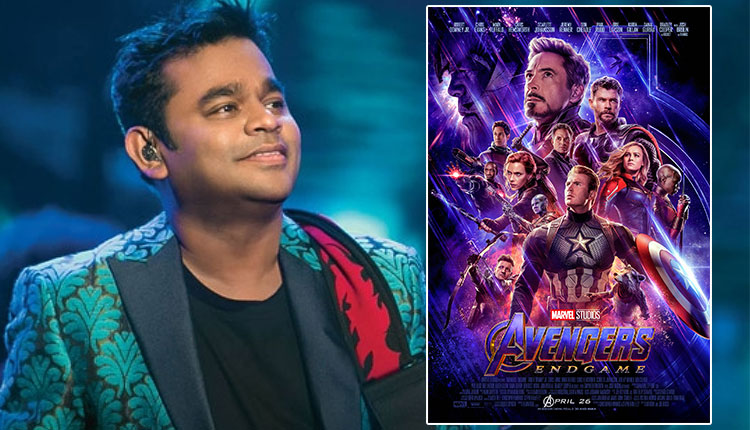 After Captain Marvel, Indian Marvelites have been eagerly waiting for Marvel's second film 2019, 'Avengers: Endgame' ever since its trailer was released earlier this month. The recent news has made fans of Marvel more excited. Yes, Indian music Maestro A.R Rahman is creating a song in three different languages for 'Avengers: Endgame', which will mark the ending of Marvel Cinematic Universe's current generation which consists of 22 movies including 'Spiderman: Homecoming'.
It is to be noted that 'Avengers: Endgame' will also mark the last film of Chris Evan's Captain America. For 'Avengers: Endgame', A.R Rahman will create India's Marvel Anthem, which is scheduled to release on April 1 in three languages namely Hindi, Tamil and Telugu.
"Being surrounded by Marvel fans in my own family, there was too much pressure to come with something really satisfying and apt for 'Avengers: Endgame'. I hope Marvel aficionados and music lovers enjoy the track," said Rahman.
The fans of Marvel are expecting something great for Avengers: Endgame, especially after the success of Avengers: Infinity War.
"This is our small way of thanking the fans here for their extraordinary support", said Bikram Duggal, Head – Studios, Marvel India.
'Avengers: Endgame' features a stellar star cast including Robert Downey Jr., Chris Hemsworth, Mark Ruffalo, Chris Evans, Scarlett Johansson, Benedict Cumberbatch, Don Cheadle, Tom Holland, Chadwick Boseman, Paul Bettany, Elizabeth Olsen, Anthony Mackie, Sebastian Stan, Danai Gurira, Letitia Wright, Dave Bautista, Zoe Saldana, Josh Brolin, and Chris Pratt.
Produced by Kevin Feige and directed by Anthony and Joe Russo, 'Avenger: Endgame' will be released in India on  April 26 in English, Hindi, Tamil and Telugu.
Watch the trailer of 'Avenger: End Game' below:
Also Read: Deepika Padukone Wants To Join Avengers Series But On THIS Condition