Ariana Grande Settles 'God Is a Woman' Video Copyright Infringement Lawsuit
American singer, songwriter Ariana Grande "God is a woman" Music video lawsuit has been dropped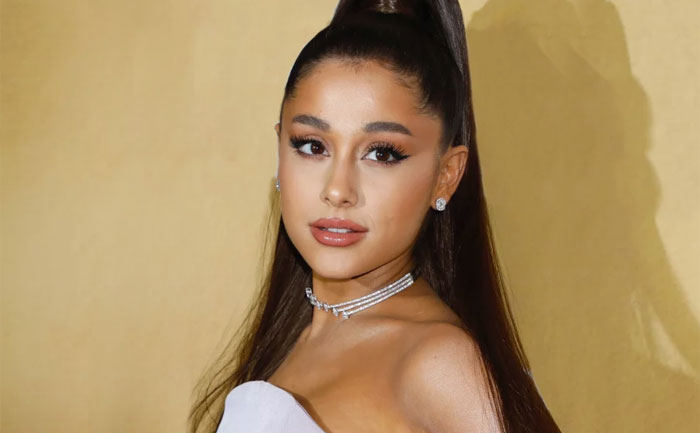 Popular American singer, actress and songwriter, Arina Grande has finally settled the copyright infringement lawsuit by a Las Vegas-based "Metaphorical Realism" artist. The lawsuit was all about a woman in candle flame in Ariana Grande's one of the most-watched music video titled, 'God is a Woman'.
According to reports, the owner of Kush Fine Art in Las Vegas, Vladmir Kush sued Ariana Grande, Universal Music Group, video director Dave Meyers and video producer Nathan Scherrer and his company Freenjoy, Inc. in January for allegedly using an image of a candle that was similar to paintings that Kush painted and copyrighted in 1999 and 2000. Notably, the alleged candle was used in Ariana's song for a little more than a minute.
In the four-minute video, at one point, Ariana Grande can be seen dancing inside the flame of a candle and Kush argued that that candle was "strikingly similar" to his signature artwork titled "The Candle." Notably, the music video God is a Woman has garnered more than 241 million since it was posted July 13, 2018.
Watch God is a Woman music song here:
According to the complainant, "Defendants clearly copied Mr. Kush's expression of this idea." Adding on the complainant added, "Specifically, defendants chose to use the same color palette, the same background of a cloudy sky, the same ring effect of the clouds around the flame, the same light beams radiating from the flame, and the same color candle, light fading to dark."
Last month, both the sides announced in court papers that they had "reached an agreement" to resolve the lawsuit, but that they needed "additional time to finalize the settlement." According to the latest report, Kush has finally agreed to voluntarily dismiss all his claims against Grande and UMG because they had reached a resolution.
"The matter was settled to the satisfaction of all the parties," Lincoln Brandlow, attorney for Ariana Grande, UMG, Dave Meyers, Nathan Scherrer and Freenjoy quoted as saying to billboard.com.
Also Read: Ariana Grande DRASTICALLY Changed Her Hair Style, Here's How Fans Reacted