Ariana Grande celebrates her Thanksgiving with both parents in 18 years for the first time
Ariana Grande spent her Thanksgiving after reconciling with Dad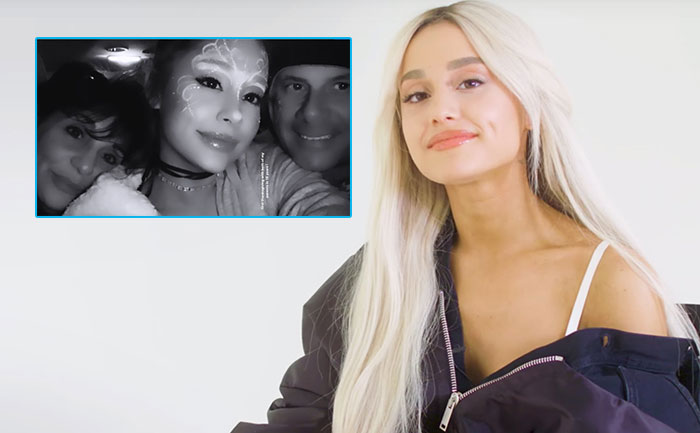 Ariana Grande celebrated her Thanksgiving for the first time with her parents in 18 years. For Ariana it was the first time in almost two decades where she celebrated Turkey Day with her mother, Joan Grande, and her estranged dad Edward Butera.
Ariana Grande took to Instagram stories where she uploaded a picture in a black and white filter. In the photo, the singer can be seen sandwiched between her mother as well as her estranged father. Ariana looks happy in the picture as she poses for the candid photo.
She captioned, "First thanksgiving with both of my parents in 18 years!" A fan account of Ariana Grande shared the picture that Ariana had uploaded on her Instagram story. Check out the picture below.
Not only that, Ariana also shared some more stills from her family Thanksgiving celebrations. In one particular clip, her mother danced with her friends while in another clip Ariana can be seen with facepaint conversing  with her father where he donned a fuzzy hat. It was adorable seeing Ariana interact with her father.
For the unversed, Ariana's parents raised her in Boca Raton, Florida till the time she was eight years old. Following that Joan and Edward separated in the year of 2003. The separation wasn't the easiest. After her parents split, Ariana somehow grew apart from her father even though the father-daughter have been trying to fix things over the couple of years.
By the look of the pictures, it seems Ariana had the best Thanksgiving with her parents.
Also Read: Ariana Grande Reacts To Teenage Tik Tok Sensation Who Is Her Doppelganger