Twilight star Kellan Lutz expecting first child with wife Brittany
Kellan Lutz expecting first baby with wife Brittany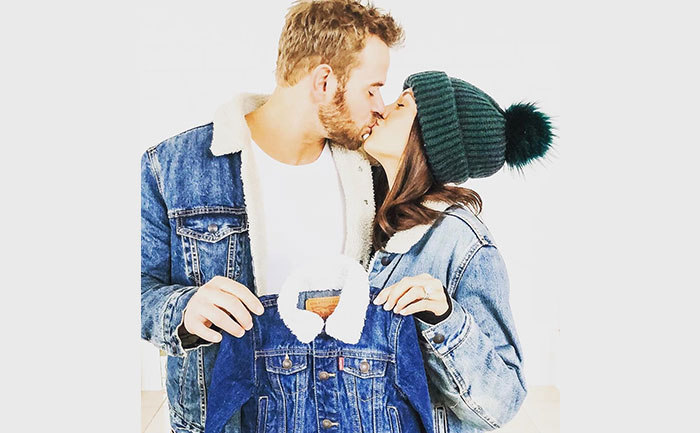 Twilight star Kellan Lutz and Brittany Gonzales are expecting their first child together. Apparently, Kellan Lutz confirmed the news with his wife Brittany Gonzales that they are expecting first baby. The couple announced the news on their social media account.
Kellan Lutz took to his social media account Instagram on Thursday to disclose that he and his wife Brittany are expecting their first child together. Kellan captioned, "HAPPY THANKGIVING 2019. So much to be grateful for this year… and even more so in 2020! So proud of my wife @brittanylynnlutz and so pumped for our lil family to grow into 3 + [our dog] Koda :). Get here already!!!!" Check out the picture below.
Kellan and his wife announced the news with photo of two dressed in denims and kissing and holding a baby jean jacket. Meanwhile, Brittany also shared the same snap on her account. She wrote, "Can't wait to meet you Little Lutz!"
Previously, in 2018, their Thanksgiving was special for Kellan and Brittany who had done an announcement that they had officially said 'I do' with matching coordinating passport covers which had something written as "Mr" and "Mrs".
It was that time when Brittany had changed her last name to Lutz on her social media Instagram account. She had also captioned the post saying that Thanksgiving was her favourite holiday of all and that she was grateful for everything and everyone in her life, also declaring her love for her husband.
Also Read: Dwayne Johnson Receives Heart Melting Gift On Thanksgiving