Ariana Grande's music video 'Thank U, Next' takes the internet by storm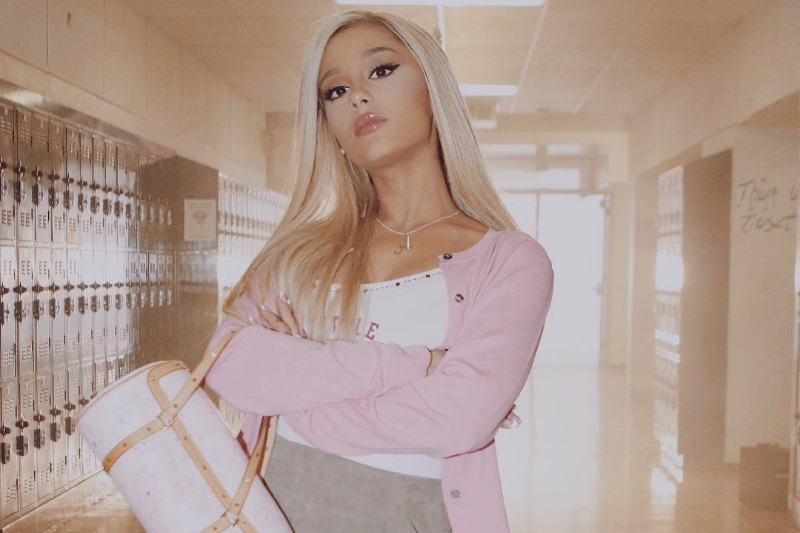 Pop sensation Ariana Grande has finally unveiled the much anticipated music video 'Thank U, Next'.
Prior to releasing her music video, she had released a small teaser on the video, which had only made her fans want more.
Reportedly, the music video pays homage to many famous chick flicks like '13 Going on 30′, 'Mean Girls', 'Legally Blonde'and 'Bring it on'. From Kris Jenner to 'Legally Blonde'actor Jennifer Coolidge , it also features a number of celebrity cameos.
#thankunextvideo out now https://t.co/g12C0vVini 🖤 pic.twitter.com/ASST9rmWLs

— Ariana Grande (@ArianaGrande) November 30, 2018
Also in the clip, one can see the 25-year-old even talks about her famous exes Big Sean, whom she described as 'so sweet', Ricky Alvarez, who, she called a 'great dancer', and Pate Davidson, whom she said she would 'love u always', adding 'Sry I dipped'.
Notably, the song 'broke the internet'as soon as it was released. According to reports, YouTube was unable to handle the stream of comments on the video after it went live. As per a tweet from Team YouTube, it said, "the thank u, next video was so good, it broke the internet (or at least delayed YouTube comments from posting for a bit)."
Also read: Zayn Malik release latest solo 'Rainberry' from his forthcoming new album