Army Chief: Chinese Troops Increased in Eastern Ladakh
Chinese (troops) have deployed in considerable numbers all across Eastern Ladakh and Northern Front : Army Chief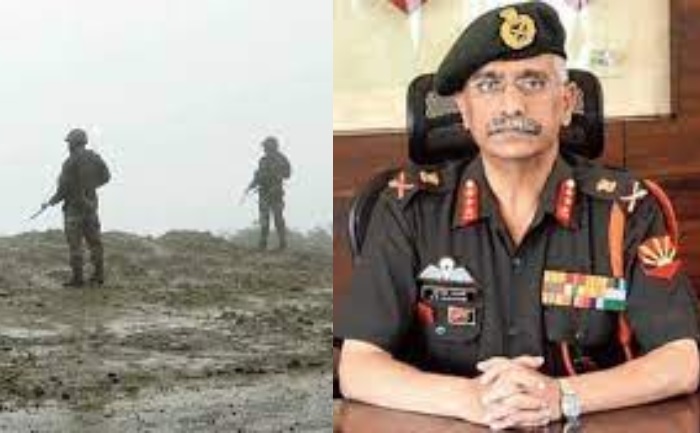 Army Chief Gen MM Naravane said Chinese troops have increased in considerable numbers. This is across all eastern Ladakh and northern front, right up to India's eastern command. Gen Naravane was in Leh town where the world's largest Khadi national flag was installed on October 2. This is on the occasion of the 152nd birth anniversary of Mahatma Gandhi.
#WATCH World's largest Khadi national flag installed in Leh town, inaugurated by Ladakh Lieutenant Governor RK Mathur

Army Chief General Manoj Mukund Naravane also present pic.twitter.com/6lNxp0lM0n

— ANI (@ANI) October 2, 2021
"Chinese have deployed in considerable numbers all across Eastern Ladakh and Northern front right up to our Eastern command. Definitely, there has been an increase in their deployment in the forward areas which remains a matter of concern for us," he was quoted as saying by ANI in Ladakh.
He added, "But we are monitoring all their developments. Based on whatever inputs we get we are carrying out matching developments in terms of infrastructure. At the moment, we are quite well poised to meet any eventuality."
As reported by sources to ANI, The General has visited the forward areas. He was also briefed on the current security situation at the headquarters of the 14 Corps. The 'Fire and Fury Corps', take care of guarding the Line of Actual Control (LAC) with China in the Ladakh region.
India and China have been locked in a stand-off for more than a year. Twenty Indian soldiers died in the line of duty amid clashes with Chinese troops last year in June.
Also Read: India China Face Off: Defence Minister Rajnath Singh Holds Security Meet With Defense Chiefs