Arshad Warsi reacts to Sanjay Dutt's cancer diagnosis: 'He will emerge triumphant here too'
Arshad Warsi REACTS to his Munna Bhai M.B.B.S co-star Sanjay Dutt's lung cancer diagnosis.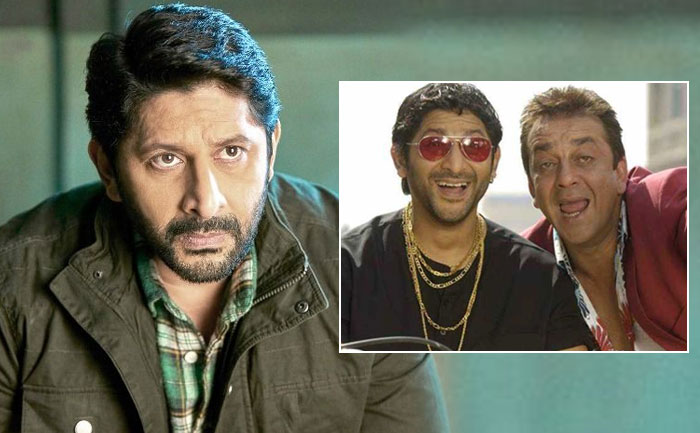 A few days back, it was announced that Sanjay Dutt has been diagnosed with lung cancer. The actor also took to his social media to inform his fans that he is taking a break from work to undergo some medical treatment. Now, Dutt's Munnabhai co-star Arshad Warsi has reacted to the latter's cancer diagnosis
Talking to Mid-Day, Arshad Warsi said, "I don't know anyone who would have survived [the difficulties] that he has faced head-on. Despite the situations, he has an air of positivity. I have never seen him crib about his hardships. He will emerge triumphant here too; he is a fighter."
Arshad also stated that he spoke to the 'Panipat' actor when he was hospitalized to Mumbai's Lilavati Hospital after he complained of breathing issues, "We spoke when he was hospitalised last week; he assured me he was fine."
It was stated that Arshad and Sanjay were to start filming for their comedy film, 'Blockbuster', next month. However, due to Dutt's health condition, the shoot is likely to be postponed, responding to the same, "Films can come and go, but people like him are rare. I pray that he gets better," said Warsi.
On Thursday, Dutt's wife released an official statement on his health, she said, her husband is a fighter and so is their family and that even though this is a setback, they will emerge as winners.
The 61-year-old actor, reportedly, will be heading to the US, to undergo treatment in Singapore.
ALSO READ: Here's How Sanjay Dutt Learnt He Has Stage 4 Lung Cancer