Asian Games 2018: Harendra Singh strives to enforce discipline within India men's hockey team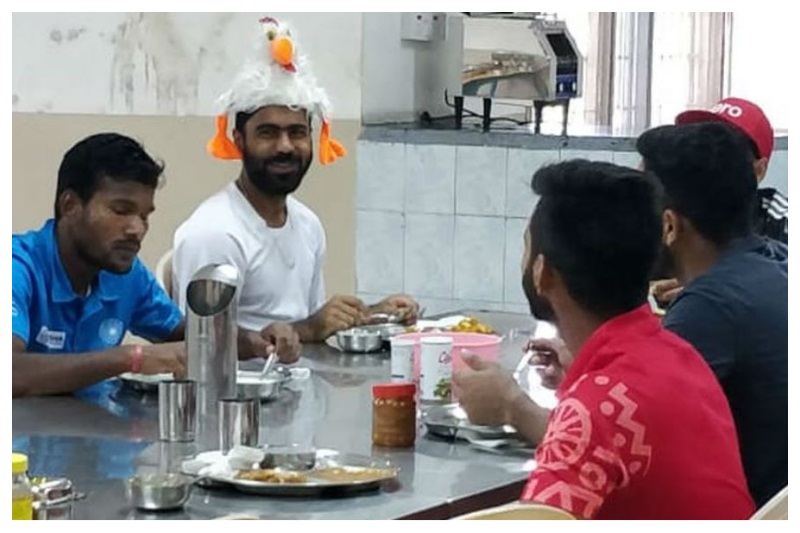 In his aim to remove the slackness of the Indian men's hockey team and make them as rigorous and disciplined as an army battalion, Coach Harendra Singh has taken the less travelled route by introducing unique punishments within the team.
Those punishments given for infringements vary from normal push-ups to walking with a player on your back or paying steep fines. The infringements themselves have many different categories which range from committing a foul during the training sessions to coming late for sessions or wearing wrong training jersey.
"All these have been done to make the team very disciplined and also to create a better bond among the teammates," said Singh to Firstpost.
Singh has not been alone in craving those unique ideas but found an able partner in former Australian drag-flicker Chris Ciriello, who works in the Indian team as an analytical coach. Most importantly, those punishments and fines are not just limited to the players but involve the entire group currently present at the national camp.
In fact, the coach has himself till date atoned up to Rs. 2,500 as fines.
Also Read: Asian Games 2018: PR Sreejesh wants team India to establish their legacy in hockey folklore
"Doing something wrong carries a severe penalty of Rs 500. This doesn't just apply to the players. Even support staff are fined for such errors," he told Firstpost.
"If training starts at 8.55 am and I reach at 8.57 am, I have to pay," added the national head coach.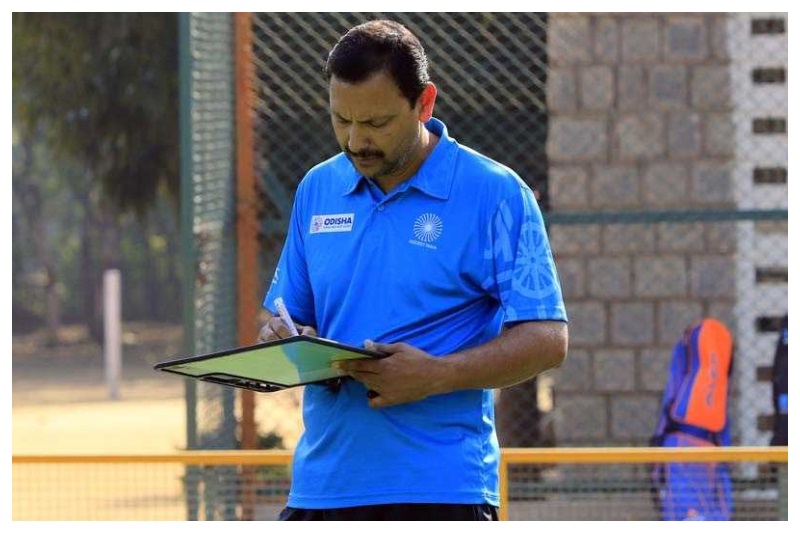 He further went on to explain that these punishments were not just to discipline the players but also help them understand the importance of thinking as a team.
"If 10 of your teammates are doing something right, and you are doing something else, then this serves as a reminder that you have to act as per the team's thinking."
But of all the unique punishments, the rooster hat – another brainchild of Singh – is the most interesting. The rule states that any player guilty of making a ridiculous error both on or off the field will have to wear the hat in public even when not training.
"The rooster hat is something I had enforced in the junior Indian team as well. If you do something comical in training or do something that is detrimental to the environment of the team or makes a funny mistake, you get to wear the hat until someone else does the same. Then you pass on the hat to them," Singh elaborated.
"We make the players wear this so we can tell even from a distance that this player has done a bewakoofi wali cheez (something stupid)."
Citing an example Singh continued saying, "The other day, one of our players was going to start the play. But the ball went in one direction while the player went another and fell. On the video, the incident looks comical, but it cost his team the possession and hurt the side.
"Yeh topi hasne ke liye bhi hai, aur seekhne ke liye bhi (This hat is a way to laugh at mistakes, but also learn in the process)."
Even being absent-minded can make you wear the cap, said Harendra. "If I ask you a question during a team meeting or a session and you answer something completely different, you get the hat."
While players like Simranjeet Singh (he currently wears the rooster hat) are made to suffer for their silly mistakes, the other players are, however, fond of Singh's ways.
"He (Harendra) is a typical Indian coach. He knows how to scold a player. But he also understands when he needs to support or motivate a player," said team captain PR Sreejesh. "If players feel that training sessions are going to be easy, players will relax and won't focus too much on training. But if the coach is strict, players realise they need to step up their seriousness.
"The logic behind the push-ups bit is easy to understand. If you foul someone during a game and you get a card, you will be out of the game for two or five minutes. But your teammates will have to pick up the burden and slog in your absence.
We're trying to explain to players that if you foul someone and get carded, the rest of your teammates will have to work for you. So, this is a small punishment for the mistake," he added.
Veteran Sardar Singh also has taken the new master's ways of bringing punctuality and discipline on the team seriously and said, "If you keep repeating mistakes, you have to do front rolls and push-ups. It's not a punishment. All the players are enjoying it. Our biceps are getting bigger."