Problems increase for people left out of Assam draft list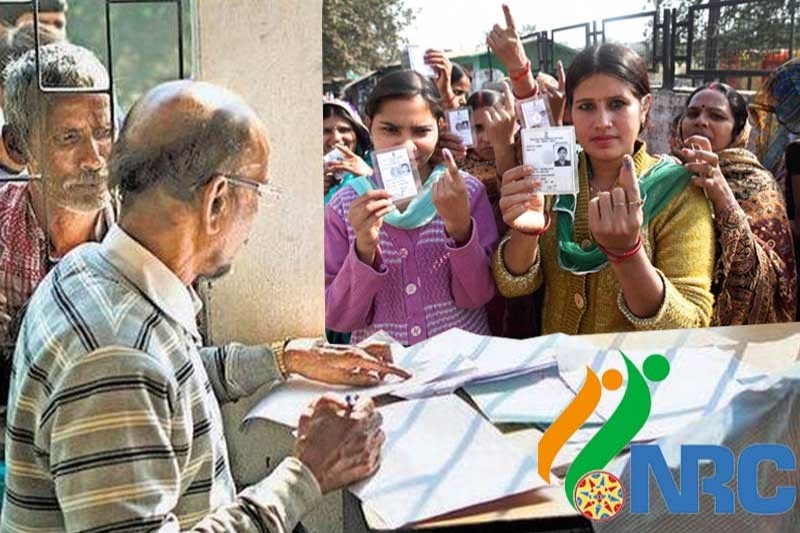 Assam's National Register of Citizens (NRC) draft list released by the state government last Monday had created a lot of stir in the state after leaving out more than 40 lakh people of the list and asking them to prove their citizenship.
The government had asked those left-out to resubmit their documents at their respective booths, but the issue still remains unresolved.
In fact, many are still unaware of the reasons their documents were rejected and had to rush to their nearest Nagrik Sewa Kendras on Friday to resubmit their documents. Many were however informed that the reason behind their rejection was the issues with their legacy documents.
One such was Mohammad Sadak Ali and his family who have to endure the entire trouble because of a mistake in the name of his father in government documents.
"We have about 100 people in our extended family and all of us used the legacy document of my father. There are issues with that. In the 1951 NRC, my father's name has been published erroneously as Suban Seikh instead of Suban Ali. Now we are bearing the brunt," said Mohammad Sadek Ali in a chat with NDTV.
Also Read: Assam NRC issue: No coercive action will be taken against anyone, says Rajnath
With the government giving just one opportunity to the rejected citizens to prove their citizenship many people are struggling to get a correction done in their legacy documents, while others found it amusing that despite no mistake in their legacy documents their applications were rejected.
This types of cases mostly occurred with married women whose documents were not accepted without any valid reason. Rahima Begum and her mother-in-law were the prime examples who were not even given any clear information as to why their documents were dumped.
My name and my mother-in-law's name did not feature in the list. We have the linkage documents for our parents and in-laws — from panchayat certificates to all other documents. Today we were told that our legacy linkage documents have not been accepted. This is the case with thousands of married women. We have no more new documents to submit," said Rahima with tears rolling down her eyes.
Many migrants who had flocked to the city for a living were also made to put up with such issues. The government had asked most people who lived in Assam in-relation to work to prove their Indian citizenship or that their families had come to India before 1971.
"In my family, my name and my wife's name do not figure on the list but the names of our children feature in the list. Today they told me that there is a discrepancy in my legacy document. I am originally from Bihar and grandfather's legacy document apparently has some issue. I will have to go to native home and figure it out," said Rajib Shah who had come from Bihar on work purpose.