Atal Bihari Vajpayee's journey from 'Poet' to 'PM': 10 interesting facts you need to know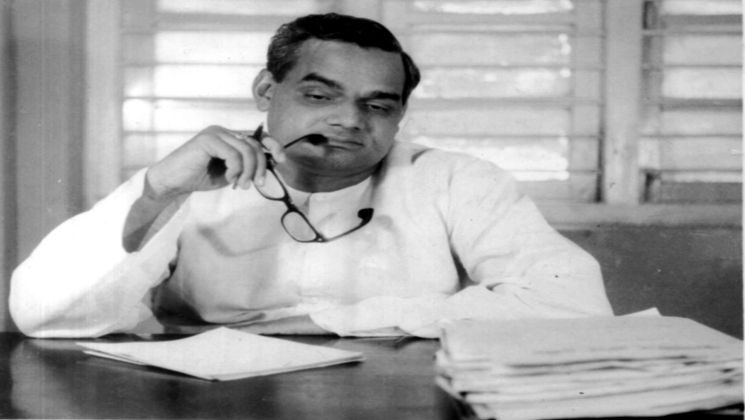 Call him a 'Vikash Purush' or a visionary, Bharat Ratna Awardee and former Prime Minister of India Atal Bihari Vajpayee have that guts and nerve, which many till now lack. Standing against the odds, this 93-year-old politician always knew what he has to do and say.
Though due to his health condition, Vajpayee took retirement from active politics in 2009, the Bharatiya Janata Party founder has shown his predecessors how to do the politics against the oldest political party in India – Indian National Congress.
Here are 10 unknown facts that you need to know about this most respected politician of India:
1) Poet to RSS Pracharak: Born on December 25, 1924, at a poet's house in Gwalior, he too started writing poems during his bachelor days. Vajpayee completed his post-graduation in political science from Kanpur. Inspired by the ideology, he joined Rashtriya Swayamsewak Sangh in 1939. Soon, he started working as a 'full-time worker' – a Pracharak – in 1947.
Due to post-partition riots, he moved to Uttar Pradesh as 'Vistarak' and started working at Deen Dayal Upadhayay's newspapers like Rashtradharna, Panchajanya and dailies like Swadesh and Veer Arjun.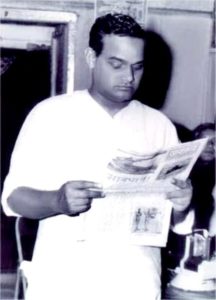 2) Association with Shyama Prasad Mookerjee: After the RSS was banned as a militant organisation, post-assassination of Mahatma Gandhi, Vajpayee started working with Bharatiya Jana Sangh – A Hindu political party backed by RSS. During his tenure as national secretary became a follower of Shyama Prasad Mookerjee.
In 1954, he sat on a fast until death with Mookerjee, protesting against the 'perceived inferior treatment of non-Kashmiri visitors of state'. However, Mookerjee died during the strike in prison.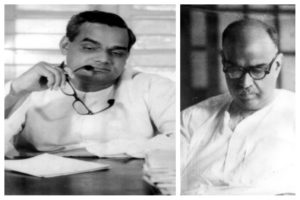 3) Jawaharlal Nehru predicting Vajpayee as PM: Impressed with the orating skills which the Bharat Ratna Awardee possessed, former PM Nehru predicted him to be future PM of India. This came after Vajpayee was elected as Lok Sabha MP from Balrampur.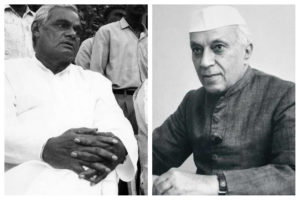 4) Arrest during Emergency Rule: The Vikash Purush was arrested during the Emergency imposed by that time PM Indira Gandhi in 1975. He formed 'grand alliance' under Jai Prakash Narayan and formed Janata party. Under the leadership, Morarji Desai became the PM and Vajpayee was appointed as Minister for External Affairs.
He was the first person to deliver his speech in Hindi at the United Nations General Assembly. Though, Desai government crumbled, Vajpayee rose to become an established politician.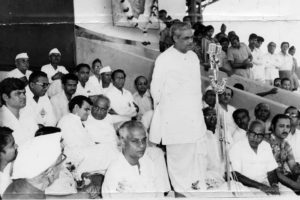 5) Formation of BJP: In 1980, along with RSS and Vishwa Hindu Parishad leaders, with the addition of old friend Lal Krishna Advani and Bhairon Singh Shekhawat, Vajpayee formed Bharatiya Janata Party and became the party president too.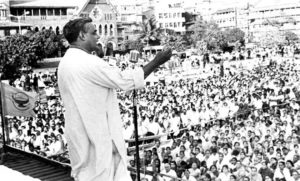 6) Political voice for Ram Janmbhoomi: The party formed by the Bharat Ratna Awardee, soon became the official political voice for the Ram Janmbhoomi Mandir Movement. Under this, the activists of the RSS and VHP sought to declare that a temple of Lord Rama to be made in Ayodhya.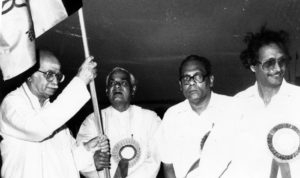 7) Short tenures as Prime Minister: Vajpayee formed the National Democratic Alliance and fought the elections in 1996. In his first tenure, he could only serve the nation for 13 days as PM. The second tenure, in 1998, he could only serve for 13 months, until AIADMK withdrew their support. However, the NDA government ruled the nation for complete five years from 1999-2004.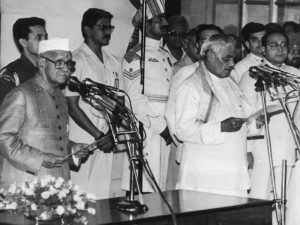 8) From Pokhran-II to Kargil War: The BJP leader established India as a nuclear country by testing five nuclear-loaded missiles from Pokhran in Rajasthan in May 1998. This was done with NDA coming to power within two months.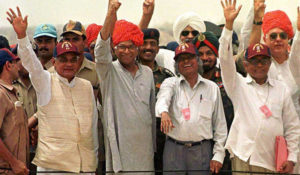 Lahore Summit: In February 1999, the Prime Minister initiated peace talks with Pakistan, with a focus to resolve the Kashmir dispute and other conflicts. Bus services were launched too. However, it didn't last long.
Kargil War: In the same year, Pakistani army and militants infiltrated Kashmir by crossing the Line-of-Control in the town of Kargil, Batalik and Akhnoor sector, along with Siachen glaciers. Vajpayee gave orders for a war and for three months it went on. Between 600-4,000 Pakistani Army personnel were killed, but our 600 Army personnel were martyred too.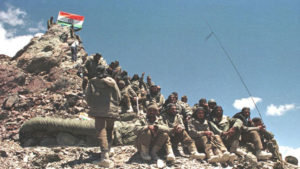 9) 1999-2004: A period of full of action:
Bill Clinton's visit: In 2000, United States former President Bill Clinton made a visit to India. It was the first visit by any US Prez after a gap of 22 years, post Pokharan-II tests, and Kargil war. Several strategic pacts were signed on economics and trade.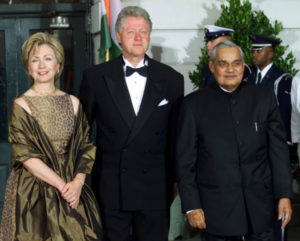 The launch of Sarva Shiksha Abhiyaan: In 2001, Vajpayee launched the most influential programme of the decades – Sarva Shiksha Abhiyaan. Aimed to improve the education status in primary and secondary schools, this scheme became the landmark to revolutionise the academic sector of the country.
10) The 'Black Spot': There were some incidences that made his reputation down for a bit.
Air India plane hijack: In December 1999, Indian Airlines' flight IC 814 was hijacked by five terrorists from Kathmandu, seeking the release of militant Masood Azhar. With pressure mounting in, Vajpayee government had to bow down and release the militants, in exchange of passengers at the Kandahar Airport in Afghanistan.
Parliament Attack: In 2001, a group of masked armed men attacked the Parliament House in the national capital when the session was on. Killing several security personnel, the terrorists tried to enter the House. However, they were killed in action too.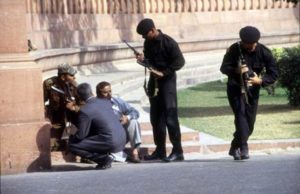 Gujarat Riots: This is one of the biggest 'Black Spot' in the entire political career of former Prime Minister and the Current one. While Vajpayee was the PM at that time, Narendra Modi was the CM of Gujarat. Over 1,000 people were killed in the Hindu-Muslim violence.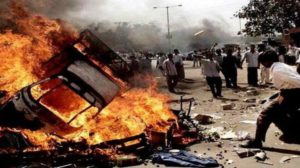 Whatever may be the journey of Atal Bihari Vajpayee, one thing is clear, i.e. his Opposition too loved and admired him. The UPA government, led by Congress, accepted before Supreme Court on July 1, 2013, that The NDA government under Vajpayee had developed half the roads in just five years, which they couldn't do in last 32 years.
Photo Credit: Awaaz Nation