Delhi: Mob lynches auto driver in front of his Parents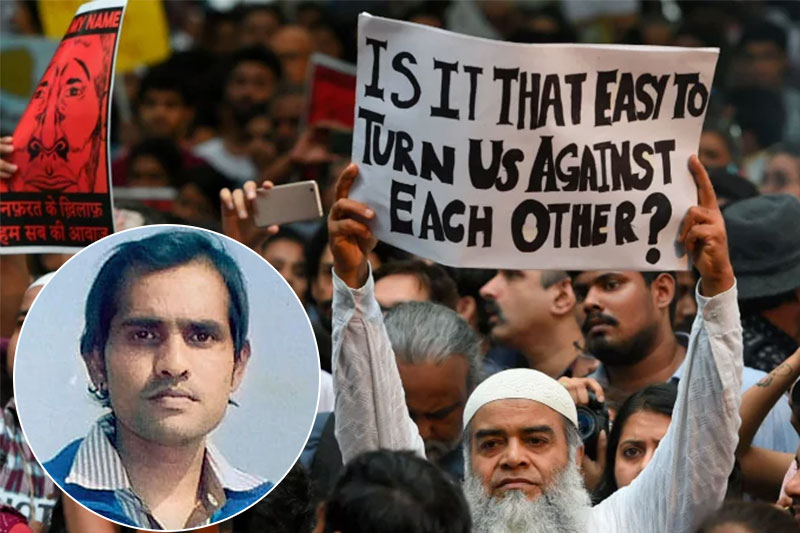 An Autorickshaw driver in Delhi's Uttam Nagar was allegedly lynched in front of his parent. The mob tied the victim to an electric pole and beat him with sticks and rods on suspicion of having stolen car's batteries. The deceased autorickshaw driver is identified as Avinash Kumar.
The mob comprising at least 200 people beat Avinash Kumar and two others, who were hospitalised after a mob badly thrashed them and paraded.
Police said that the men had boarded the autorickshaw driven by victim Avinash Kumar on Saturday. Subsequently, they asked Kumar to wait for them and got off while the autorickshaw driver went to urinate, they added.
When Avinash came back, he saw a number of people thrashing the men, the police said. The duo told the mob that Kumar was their leader, following which the crowd attacked him, they added. The duo had allegedly stolen batteries and kept them in Kumar's autorickshaw, the police said.
An eyewitness said that the mob punched and kicked the driver for nearly four hours before parading him to "send a message".
According to reports, someone in the mob of 200-300 people allegedly used the mobile phone of the driver, Avinash to call his parents in the middle of the assault. The parents rushed to the scene and pleaded the mob to spare their son's life but they did not hear them and killed their son.
"I received a call at 4.30 am. My son sounded afraid and asked me to meet him with his auto's documents," a Hindustan Times report quoted Kumar's father as saying.
"Around half-a-dozen people were taking turns to hit them with sticks and rods. Scores of others were shouting 'chor-chor' and 'maaro-maaro'," his mother said. Later the helpless parents approached the police station.
"…we returned to the spot with a police team around 8.30 am…," the report quoted his mother. A police vehicle later arrived at the spot and took the three to a hospital where Kumar was declared dead on arrival.
A police officer said that one of the local residents has been arrested.
Also read: Manipur: Man lynched on suspicion of stealing vehicles, 5 arrested