Avengers Endgame: Scarlett Johansson felt being wiped out emotionally with Black Widow's destiny
Scarlett Johansson disclosed about being wiped out by Natasha Romanoff's destiny in Avengers: Endgame.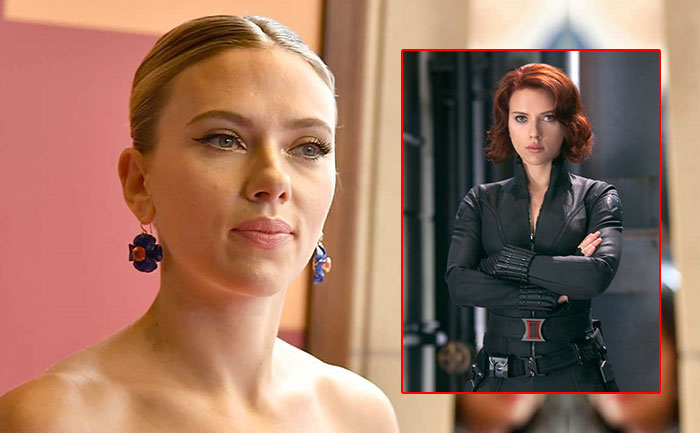 Scarlett Johansson will be seen reprising the role of much-awaited Natasha Romanoff in Black Widow. The highly anticipated film is also mostly loved Marvel Superhero. The Scarlett Johansson starrer will also feature actors such as David Harbour, Florence Pugh, O-T Fagbenle and Rachel Weisz in important roles.
Apparenty, Scarlett Johansson made an appearance in The Tonight Show Starring Jimmy Fallon. Johansson disclosed about the fact that she had finally wrapped shooting for Black Widow some weeks ago. Apparently, the actress revealed that she can't wait to let everyone know about Black Widow which is all set to release in 2020.
The Jojo Rabbit star called her next film as 'fantastic'. The actress told in the show about her character in Black Widow that it gave her a closure that she needed and that she felt wiped out in Avengers: Endgame emotionally and literally. she further said that there were few certain things but death was absolutely certain.
"But, people definitely don't believe it and have tried to convince me that my character did not actually die. That may be, my character existed in an alternate universe. But no, death is a pretty final thing." she said, related to Natasha's death in Avengers: Endgame.
Moreover, Scarlett was asked by Jimmy if she grabbed anything from the set of Avengers: Endgame. To this the actress replied, "What are you gonna take? Like, Captain America's Shield? You can't take that! That's the property of Marvel. You're gonna get arrested."
Jimmy however responded saying that he would take Thor's hammer. "What are you gonna do, arrest me? That's better press for the movie. Marvel should hire me!" he said.
Also Read: Selena Gomez Unveils New Music Single 'Lose You To Love Me'