Ayodhya Dharma Sabha: RSS, BJP knock doors to mobilise people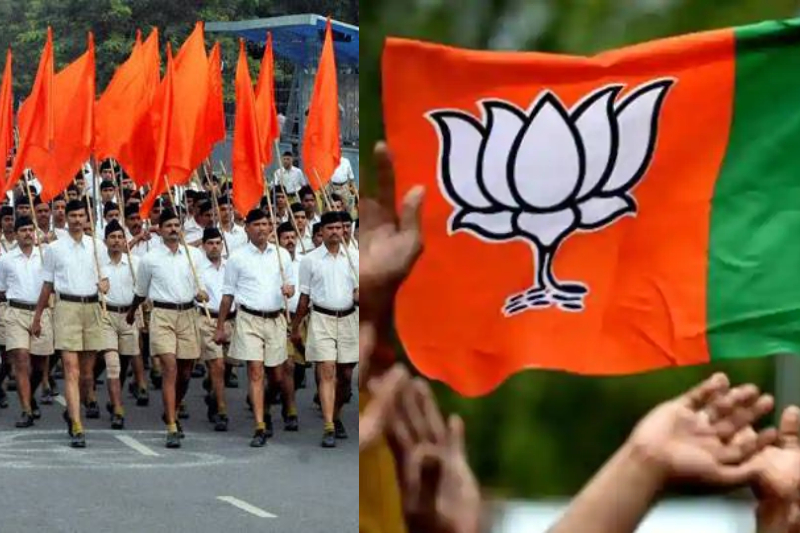 Bharatiya Janata Party (BJP) and Rashtriya Swayamsevak Sangh (RSS) are not leaving any stone unturned to mobilise people for the Vishwa Hindu Parishad (VHP)'s Dharma Sabha, which is slated to hold on November 25, merely three days before the Madhya Pradesh Assembly elections.
Pamphlets criticising the Supreme Court for not hearing the Ayodhya case on priority are being distributed. Audio, video messages on social media are doing rounds in order to mobilise people for the proposed Ram Temple.
It is to be noted that, The 'Dharma Sabhas' will be held in four cities across the country to show strength in Ayodhya.
According to The Indian Express report, "Workers of the BJP are also going door to door in Ayodhya and other districts to invite people for the Sabha."
Also read: Subramanian Swamy: If Hindus unite, nobody can stop Ram temple construction
"RSS has extended support to the sants' programme. A national RSS functionary will be present in Ayodhya during the Dharma Sabha," a senior RSS functionary told The Indian Express. BJP sources said their workers would take out bike rallies and 'prabhat pheris' urging people to attend the Dharma Sabha.
Last week, RSS pracharaks in Ayodhya held a meeting with workers of the BJP and ABVP. BJP's Ayodhya Mahaganagar president Kamlesh Srivastava said, "We are making arrangements for the dignitaries and are inviting every family in the city for the Sabha."
Notably, Shiv Sena chief Uddhav Thackeray is expected to address a meeting called to honours sants on November 24.  After which he will address his party workers on November 25. Shiv Sena workers from Maharashtra are likely to visit Ayodhya on November 25.
Clarifying Uddhav Thackeray's Ayodhya visit,  Shiv Sena's UP chief Anil Singh said that Thackeray's visit to Ayodhya was not political but for the cause of the Ram temple.
While Muslim litigants in the Ayodhya title suit had demanded security for the community, fearing tensions arising from the VHP programme, leaders of the RSS and VHP have claimed that the Sabha would be a peaceful event.
"The BJP is in power both at the Centre and in UP. Any untoward happening will be bad for the BJP governments. Hence, any indiscipline will be unacceptable," said an RSS functionary.
The VHP will hold similar Dharma Sabhas in Nagpur and Bengaluru on November 25, a Sabha in Mumbai on December 2 and a bigger congregation in New Delhi on December 9.
Also read: Ayodhya: VHP to hold 'Dharma Sabhas', prayer meet to show strength