Genda Phool row: Badshah pays Rs 5 lakh to original writer Ratan Kahar
Reportedly, rapper Badshah deposited Rs. 5 lakhs to the folk artiste Ratan Kahar's account on Monday (April 7, 2020)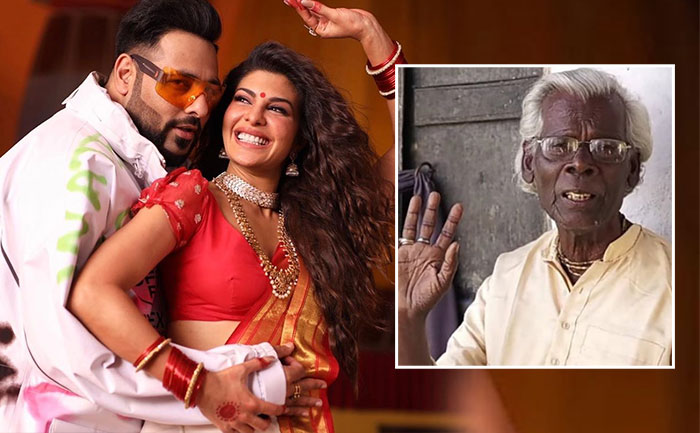 Rapper-singer Badshah's latest music single 'Genda Phool' featuring Jaqueline Fernandez was mired into a controversy as it was alleged of plagiarism. It was noted that the line "Borlok er Bitilo, lomba lomba chul…..lal genda phool", was from the original folk song 'Borloker Bitilo' which was originally written by Ratan Kahar did not receive any credit in the music video which violated the Indian Copyright Amendment Act 2012.
A few days later, Badshah also responded to the accusations by posting a statement on his Instagram handle. In the statement, he also stated that he would help the artist in "whatever form he can, on humanitarian, artistic grounds."
Check out Badshah's statement:
According to a report in News 18, on April 3, 2020, the rapper got in touch with the folk artiste Ratan Kahar over video call and the rapper's team noted down his bank details over the phone the same day, and on Monday Rs 5 lakh was transferred into Ratan Kahar's account.
Confirming about the same, Ratan Kahar told news agency PTI: "Yes, my son has confirmed that Rs 5 lakh from Badshah has entered my bank account. But money is not everything. I am happy as he has credited me as the composer of the lyrics Boro Loker Beti Lo, which he had weaved in his music video 'Genda Phool'. I want to leave behind any controversy."
Immediately as the amount was transferred, the folk artist thanked Badshah and quoted in an interview with IANS, Ratan Kahar: "I want Badshah to come over to my place and talk to me. I would first like to thank him for using my song. I am also eager to discuss music with him if he has the time." 
The report also stated that the veteran singer, who now lives in a poverty-stricken situation, had also requested financial aid from the rapper.