COVID-19: Brazil's President Refers To 'Sanjeevani Booti' In His Letter To PM Modi For Anti-Malarial Drug
Brazil's President Jair Bolsonaro has requested PM Modi for the supply of the anti-malaria drug to fight COVID-19. He has made references to Ramayan's 'Sanjeevani Booti'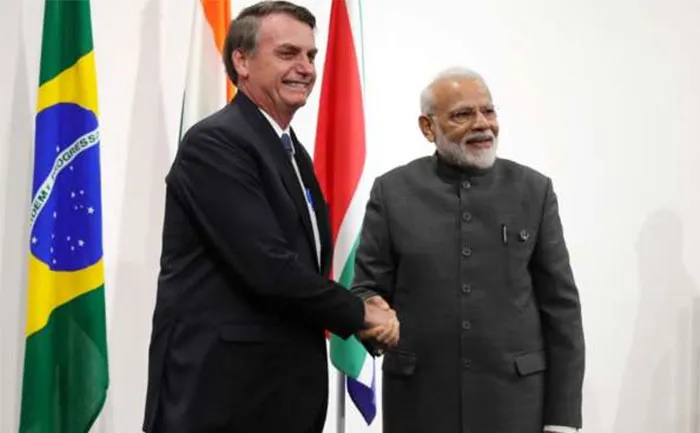 Hydroxychloroquine, the anti-malarial drug that US President Donald Trump had asked Prime Minister to export it to the USA, has now become popular worldwide. Brazil's President Jair Bolsonaro has also requested PM Modi for the supply of the anti-malaria drug to fight COVID-19.
President Jair Bolsonaro wrote a letter to Prime Minister Narendra Modi where he made references to Ramayan and 'Sanjeevani Booti' (when Lakshmana was severely wounded, Hanuman went to Dronagiri mountain to get the Sanjeevani Booti).
The excerpt from the letter read: "Just as Lord Hanuman brought the holy medicine from the Himalayas to save the life of Lord Rama's brother Laksmana, and Jesus healed those who were sick and restored the sight to Bartimeu, India and Brazil will overcome this global crisis by joining forces and sharing blessings for the sake of all peoples. Please accept, your Excellency, the assurances of my highest esteem and consideration."
Brazil President Jair Bolsonaro praises India and uses #Ramayana reference while seeking help from India.

"Just as Hanuman brought 'Sanjeevani Booti' to bring Laxman alive, the same way Modi has brought #Hydroxychloroquine to save d world from #COVID19" he said.#HanumanJayanti pic.twitter.com/T1NHhYfGG4

— Suraj Kaul (@surajkaul4) April 8, 2020
Earlier, the government had put a ban on exports of hydroxychloroquine but after Trump said on Monday that India may face retaliation if it didn't withdraw the ban on exports, India has now decided to supply.
Foreign ministry spokesman Anurag Srivastava said, "It has been decided that India would licence paracetamol and HCQ in appropriate quantities to all our neighbouring countries who are dependent on our capabilities."
"We will also be supplying these essential drugs to some nations who have been particularly badly affected by the pandemic," he further said.
For more such updates, stay tuned to our space.
Also Read: COVID-19 Pandemic: UP Govt To Seal 15 Districts From April 8 Midnight