Those out on bail shouldn't criticise Modi: PM fires salvo at Rahul Gandhi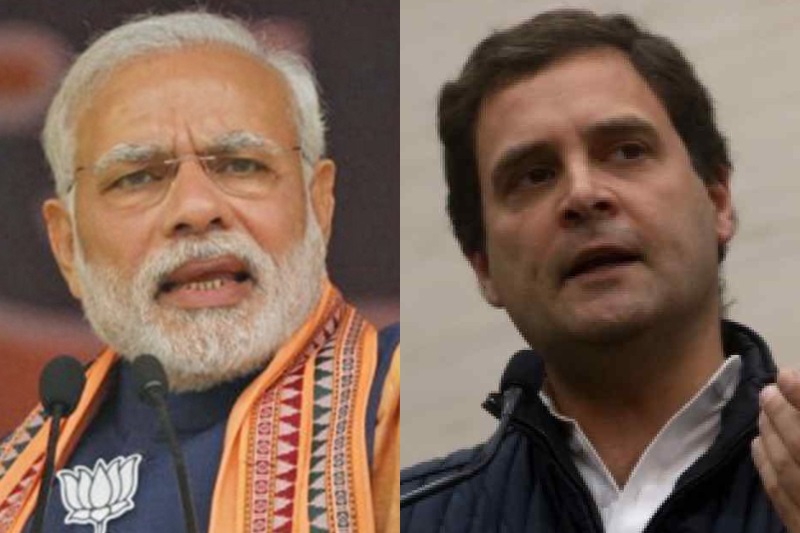 The attacks and counter-attacks between Prime Minister Narendra Modi and Rahul Gandhi is a daily affair by now, more so with elections nearing. It was on Monday, the Prime Minister Narendra Modi said that Congress'  "politics begins and ends with one family". The attack came during a rally in Chhattisgarh's Bilaspur where the Prime Minister was delivering a speech. The first phase of Assembly polls in Chhattisgarh is underway in 18 constituencies.
Modi lashed out at the Congress president Rahul Gandhi and his mother Sonia Gandhi particularly for the fact that they both have criticised Modi's 'note ban' decision. According to Modi,  the "mother-son duo" was out only on bail and "those seeking bail should not give a certificate to Modi". He also reminded them that they should not forget the fact that they had to seek for bail because of the demonetisation.
Highlighting on the development point, Modi said the state would not have been able register the growth it has during the BJP regime. "Anywhere you go in Chhattisgarh, you can see a developmental work being done within a radius of 25km. This government has made a roadside vendor's dream come true by opening his account in the bank. Now he can also say that his money is in safe hands," Modi said while talking about development.
Modi also pointed out the opposition's confusion as his party's commitments on development and that it is finding it hard to understand on how to fight elections against BJP. Taking a swipe at Congress, Modi said that it referred the Namdaar (Rahul Gandhi) as 'Sir' 150 times while releasing the party manifesto which showed that Congress president was more important than the party or Chhattisgarh.
It may be recalled that Rahul Gandhi had attacked the Prime Minister and his party for the controversial Rafale deal and said that Modi won't survive if a probe is ordered into the Rafale deal.
ALSO READ: Rahul Gandhi: PM Modi will not survive Rafale inquiry