Battlegrounds Mobile India iOS Version Released For iPhone Users
Battlegrounds Mobile India iOS version released, available for download on iPhone, iPad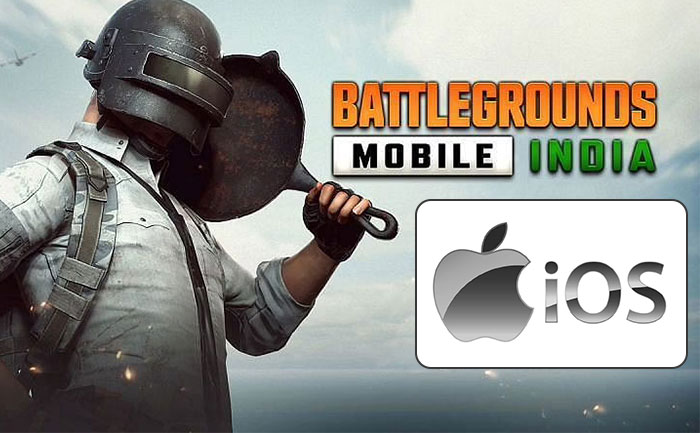 Battlegrounds Mobile India's iOS version has been released in India. Krafton had been teasing the iOS launch of BGMI for quite some time now. It has finally arrived. The move comes two months after the Android users got their hands on it. The BGMI iOS version is now available for download on the Apple App Store. iPhone and iPad users can now download it on their devices.
Krafton has shared that the maintenance on the authentication system of the iOS version was carried out today. The accounts linked with Apple IDs will now be able to easily log in. Battlegrounds Mobile India for iOS can be downloaded on iPhones and iPads from the App Store.
Here is all you need to know about the BGMI iOS version:
Battlegrounds Mobile India is 1.9GB in size and requires iOS 9.0/ iPadOS 9.0 or later. Krafton says at least 2GB RAM is required to run the game.
How to download Battlegrounds Mobile India on iOS?
The BGMI iOS app is available for download on the Apple App Store.
Users can search for "Battlegrounds Mobile India"
Next, tap on "Get"
Authenticate yourself using your Apple ID credentials or via Face ID.
iOS players will also get welcome rewards including Recon Mask, Recon Outfit, the Celebration Expert Title. iOS players will also get the Galaxy Messenger Set, which was part of the 50M Downloads Rewards Event.
Here are the minimum requirements for the BGMI iOS version:
iPhone: iOS 11 or later.
iPad: iOS 11 or later.
Download size: 1.9GB.
Krafton has also announced Battlegrounds Mobile India milestone rewards for users on crossing the 50 million downloads number.
Here's what users can get:
48 million downloads – three supply crate coupons
49 million downloads – three classic crate coupons
50 million downloads – permanent galaxy messenger set
Here are the steps to claim these rewards:
Open BGMI and go to Lobby.
Click on the Events section.
Now, click on the Milestone event to get your free reward.
Battlegrounds Mobile India is an India-specific version of PUBG Mobile, which was banned in India along with dozens of other Chinese apps and games. After the Indian government had banned PUBG, developer Krafton introduced the Indian version of the battle royale game. They named it Battlegrounds Mobile India
Also Read: PUBG Mobile: How To Download Battlegrounds Mobile India Early Access File