Bigg Boss 13: Paras Chhabra's Mother Warns, 'Maintain a distance with Mahira'
Paras Chhabra's mother is not happy with the way Paras is portraying himself on the show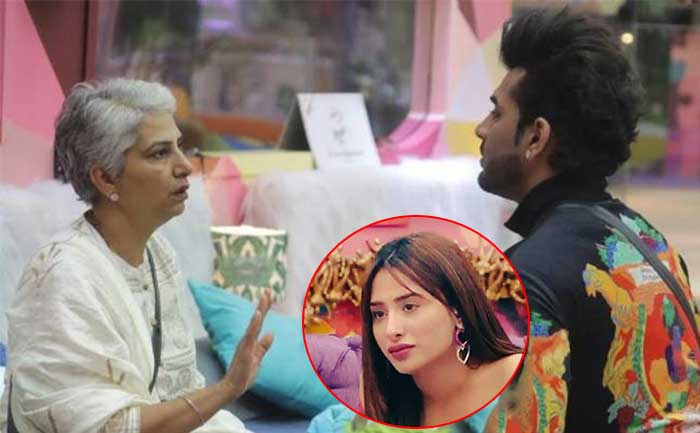 Bigg Boss 13 is getting more interested with each passing days and has bagged a good position at this week's BARC TRP Rating. There are Bigg Boss season 13 contestants who often get trolled by citizens while some received a lot of appreciation and supports from their fans.
One of the most popular BB 13 contestants is Paras Chhabra, who has been getting supports from his fans ever since he entered the Bigg Boss house.
Paras Chhabra and Mahira Sharma might be sharing a cute bond in the house and extend support for each other. But, we have recently seen that Mahira Sharma's mother took a dig at Paras saying that not to kiss her daughter.
Mahira Sharma's mother also asked Paras to let her speak herself on the show. Earlier, the duo had an argument about Paras getting a little too cozy with her on national TV channel. Besides warning Paras, Mahira's mother also asked her not to rely so much on Paras and have her own say in the house.
Hours after Mahira's mother's statement, Paras Chhabra's mother also walked in the house. The mother-son duo shared some emotional moment on the show.
Paras' mother met everyone in the house but she wanted to have some secret information with her son. According to a report in IWMBuzz, Paras Chhabra's mother is no happy with the way Paras is portraying himself in the house and loosing his track.
She also urged him to stop being godfather to everyone and warned him to maintain a distance with Mahira and reiterates the fact that she is not comfortable with their closeness.
What do you think, Will Paras and Mahira follow their mother's advises?