Bigg Boss 14, Nov 10, Written Update: Aly-Jasmin, Jaan-Nikki pitched against each other
Read to know what happened in tonight's episode of 'Bigg Boss 14.'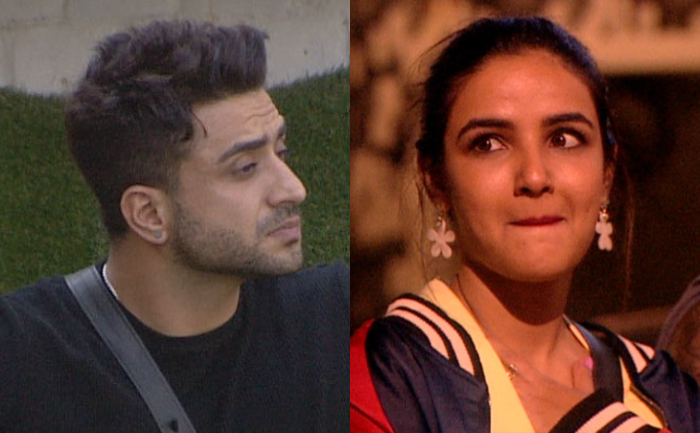 Tonight's episode begins with Farah Khan and the two journalists Charul Malik, and Amit Tagyi. Abhinav enters the witness box. Farah tells him that he has a superiority complex, she also tells him that Rubina is his strength. Abhinav also reveals that apart from his wife, he trusts Jasmin and Kavita in the house. Next, it's Nikki, Charrul asks Nikki why she fights so much, he asks if it's her strategy. Nikki denies and says that her fights happen in the situations. Farah also appreciates Nikki. Jaan also gets slammed for his two-faced behavior. Nikki also reveals that she will never trust Jaan in the house nor outside.
Next. Rahul enters, Farah appreciates him and Tagyi says that he makes friendship according to his convenience. Farah also supports him and asks people to not play the woman card. Shardul enters and Farah says that his best friend is the camera and not other contestants, she also says that he become silent in the house. The Adalat session ends with Kavita Kaushik, she reveals that she is not sorry about the things she said to Eijaz, she also says that she does not care if Nikki is there in the house or not and calls Aly a sher. Finally, Charul and Amit nominate Shardul.
The next task takes place, the contestants see the garden decorated, which is a scary Halloween-themed throne. Abhinav goes first, he wears headphones and Bigg Boss tells him that in order to get safe from the nomination task, he has to tell Aly to destroy Jasmin's doll. Aly agrees and destroys it. Jasmin bursts into tears.
.@ashukla ko safe karne ke liye @AlyGoni ko dena hoga @jasminbhasin ke favourite soft toy 'Dollu' ka balidaan.
Are you watching #BiggBoss2020 on #Colors?#BB14 #BiggBoss14 @BeingSalmanKhan pic.twitter.com/zzzEaRBXuu

— COLORS (@ColorsTV) November 10, 2020
Next, Jaan sits on the throne, BB tells him to ask Nikki to destroy her personal blanket to save him. Nikki agrees to do it, making Jaan happy, the duo hugs it out. After Jaan, Rubina sits and BB tells her to ask Jasmin to nominate Aly, which will save her from the eviction. Jasmin gets emotional and denies doing it and reveals that Aly is in the house for her and she can't do that. Jasmin apologizes to Rubina.
.@jasminbhasin will have to nominate @AlyGoni for eviction in order to save @RubiDilaik.😯#BB14 #BiggBoss2020 #BiggBoss14 @BeingSalmanKhan pic.twitter.com/XH01trlFPl

— COLORS (@ColorsTV) November 10, 2020
Kavita sits on the throne and BB tells her to ask Abhinav to wash Rubina's cutie-patootie doll and get on his knees and give it to Nikki and tell her that she is right. He agrees and gives her the doll. Aly goes next and he has to tell Rubina to destroy her hairstyling machine and she agrees to do it.
(Episode Ends)
ALSO READ: Bigg Boss 14, Nov 9, Written Update: Farah Khan Grills Contestants In 'Bigg Boss Ki Adalat'