Bihar Election Results 2020: Nitish Kumar, BJP Win Bihar Elections
NDA wins in Bihar election 2020; Tejashwi Yadav's RJD Single-Largest Party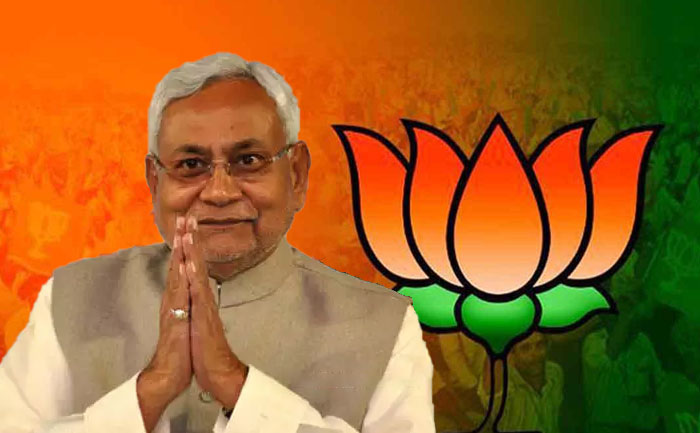 The result of Bihar Elections is out and Bharatiya Janata Party-led National Democratic Alliance (NDA) wins big. But Tejashwi Yadav's RJD emerges as single-Largest Party. the BJP-led National Democratic Alliance (NDA) was announced as the winner of the Bihar Assembly election in the (very) early hours of Wednesday morning.
Bihar: Posters put up in Patna following the victory of CM Nitish Kumar led NDA in the state.

NDA won 125 seats of which 74 & 43 seats have been won by BJP & JDU, respectively. pic.twitter.com/NKNNRhKWid

— ANI (@ANI) November 11, 2020
According to data on the Election Commission's website, the BJP won 72 seats to emerge as the senior member in its alliance with Chief Minister Nitish Kumar's JDU, which managed just 42. An outstanding performance by the BJP enabled the ruling NDA to attain a simple majority in the Bihar assembly.
#BiharElections: Results of all 243 assembly constituencies declared.

NDA wins 125 seats (BJP 74, JDU 43, VIP 4, HAM 4)

Mahagathbandhan wins 110 seats (RJD 75, Congress 19, Left 16)

AIMIM wins 5, BSP wins 1, LJP wins 1 & Independent wins 1 pic.twitter.com/hzIJ1SUmbu

— ANI (@ANI) November 10, 2020
As reported by NDTV, The Congress won 19 of the 70 it had contested. The Left parties, won 16 out of the 29 seats the CPI(ML), the CPI and the CPI(M) had contested. The CPI(ML), won 12 of the 19 seats it contested. The CPI and the CPI(M) won two seats each. Chirag Paswan's LJP secures solitary seat in Bihar elections. The RJD emerged as the single largest party in the assembly bagging 75 seats.
Also Read: Bihar Assembly elections: PM Modi Reminds Voters To Maintain 'Do Gaz Ki Doori'