Daily Horoscope 20th Nov 2020: Check Astrological Prediction For All Zodiac Signs
Check out today's Horoscope for all the zodiac signs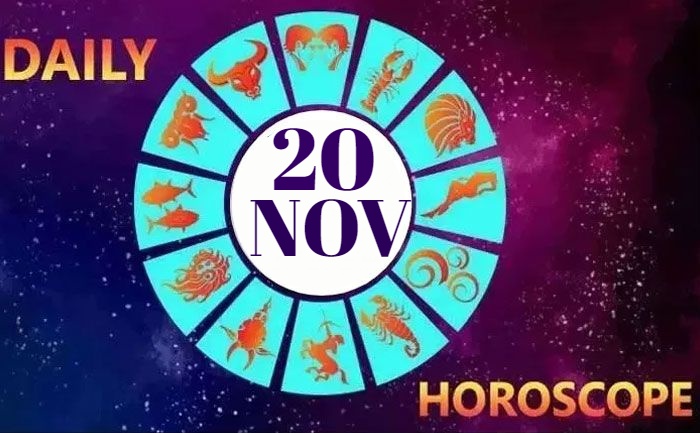 Horoscope Today, November 20 2020: IF TODAY IS YOUR  BIRTHDAY: Your lucky number is 2. You are a Scorpio who has a strong will. As a Scorpio you are determined and dedicated to living a successful life. Also love challenges and are always ready to fight for your rights.a helpful, empathetic, idealistic, and a dreamer.
In this article, we have brought you today's astrological predictions for all the sun signs like Gemini, Scorpio, Leo, Taurus, Cancer, and others. Check out the astrological prediction for all zodiac signs.
 HoroscopeToday, November 20, 2020: Check today's astrological prediction from all sun signs
Daily Aries Horoscope:
Today You may decide to spend some much needed time to yourself. Your desire to embark on a journey is likely to materialize today. If you are planning to take your partner on a date then this is the day. some financial gains are indicated today, it will be short-lived and you may find yourself losing it as quickly as you got it.
Daily Taurus Horoscope:
If working you may get mentally exhausted due to added responsibilities. This is not such a good day at work. Today you will need to be clever in your handling of difficult situations in the workplace. Keeping positive thoughts and a joyful mood will ensure that your relationship has a healthy base.
Daily GEMINI Horoscope:
Today you should devote time to those around you who have been wanting to be with you. Choose your battles today and try to keep the peace overall. Today you will be put in a position in which it will make more sense to compromise with your partner. At work, today you will need the support of your team members.
 Daily CANCER Horoscope:
Remain alert as you may come across a lot of opportunities which can improve a lot of things for you. Today you will find that you are stepping up your level of intimacy with someone you are involved with. Use your knowledge and intellect to further your career. You should trust your own instincts and your own business decisions today.
Daily Horoscope LEO:
Today some of you may feel a bit frustrated as you may find yourself stuck in an uneasy or difficult situation.   You can expect good results in your respective fields provided you execute your ideas to the best of your ability. You might find that today your partner is really smitten with you and that this is a good day for romance.
Daily VIRGO Horoscope:
Today you may find yourself looking for ways to please your loved one but make sure to take out some alone time for you as well. Your partner and you connect perfectly at this time; this is the happiest you`ve been in a long time.  Career-wise if you have been considering a change, today is a good time to speak to a consultant.
Daily LIBRA Horoscope:
Absorb the positive energies around you and take some time to think about how to make a fresh start to certain spheres of your life. Students will be feeling optimistic about their career options, especially if they want to work in a corporation. Your chances of finding a new romantic partner are quite high.
Daily SCORPIO Horoscope:
Some of you may feel a bit low emotionally. This could be due to the problems you have been experiencing on and off at your place lately and your focus is to make things better. Brilliant breakthroughs are around the corner but the desire to suddenly turn your life should be taken carefully. Today your love life hits a high note.
Daily SAGITTARIUS Horoscope:
You are a hard-working individual and it is time for your efforts to be appreciated. Your boss and you could have a minor clash. Today try to keep a cool head in the office, even if you feel at odds with your boss. The presence of physical desire in your relationship is waning due to matters of the mind.
Daily CAPRICORN Horoscope:
Past few days could have been hectic, giving you little or no chance to unwind. But today is likely to be different. Today the lesson you will learn is, `If you want something done right, you have to do it yourself.` If you are married, then today try not to get involved in any unnecessary arguments with your partner.
Daily AQUARIUS Horoscope:
Today you can expect there to be a sense of warmth and harmony in your home. Visitors will be welcomed with open arms. The time is perfect for you to take on any challenging project on the work front or on a personal front. Today there are chances of you surrendering your heart and soul to someone special.
Daily PISCES Horoscope:
Today you will want to focus on improving your flexibility and adaptability to adverse circumstances in your life. Today your efforts will bring about positive results, as you are likely to be lucky in unexpected areas. If you are single and have been looking for a partner you may have some success today in meeting someone.
Also Read: Scorpio Love Horoscope: Personality,Traits, Compatibility And Celebs Born Under This