Daily Horoscope 19th Oct 2020: Check Astrological Prediction For All Zodiac Signs
Check out today's Horoscope for all the zodiac signs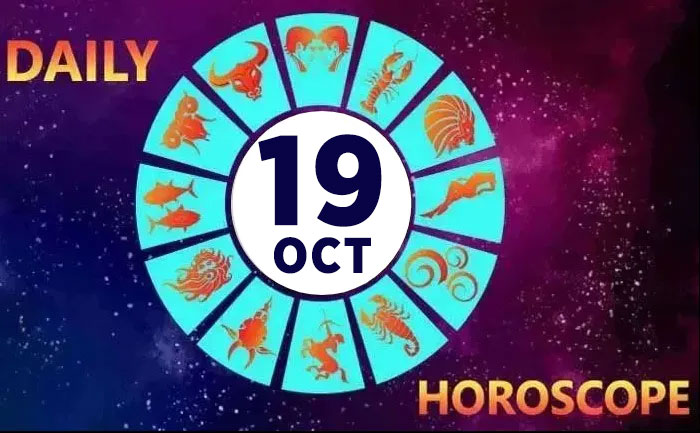 Horoscope Today, October 19 2020: IF TODAY IS YOUR  BIRTHDAY: Your lucky number is 1. As a Libra born on October 19th, you possess an impartial way of thinking and will always believe in genuine intentions. You have an innate sense of justice and are dependable and trustworthy. You have no trouble making friends as you are sensitive to others and their needs.  The lucky colour for those born on October 19 is represented by brown. The luckiest numbers for those born on the 19th of October are – 14, 18, 22, 67, and 73.
 HoroscopeToday, October 19, 2020: Check today's astrological prediction from all sun signs
Daily Aries Horoscope:
Take some time to focus on the road ahead and do not be afraid to branch out into new intellectual pursuits. Weigh all the pros and cons and use your logical mind to make choices. Be adventurous today in the world of romance and you will see positive results! Wear the colour Violet for luck.
Daily Taurus Horoscope:
Today making money and furthering your career will be your topmost priority. It is indicated that you will be utilizing your skills in your workplace. You will find that seemingly everyone is noticing your irresistible charm! You are turning heads everywhere you go. Wearing something in light blue will prove lucky for you.
Daily GEMINI Horoscope:
Your emotions will be stable and you will have high levels of confidence. But a dispute with a close relative or a sibling likely so does not lose your cool. Today will be positive on the work front. You will spend lavishly on your partner and it will give you immense pleasure.  Brown is your lucky colour.
 Daily CANCER Horoscope:
Today may bring you an unexpected reunion. This will be a good surprise and you should pleasantly anticipate the joy this reunion will bring. The desire to suddenly turn your life in a totally new direction should be tempered with a strong dose of common sense. This day will be full of passion with your partner. Wear Blue for luck.
Daily Horoscope LEO:
Some of you may be presented with several opportunities to get out of a difficult situation. Now is the time to get out of every trouble.  Put your full efforts into your work and show your superiors what you are really capable of. Spoil your partner and you will find that you are able to rekindle the love. Your lucky colour for the day is red.
Daily VIRGO Horoscope:
You are generally in an upbeat mood about your future and your optimism is infectious, dear Virgo. You will achieve success on the professional front as you are deterred by tough situations. You will also be thinking about how to keep your long-term relationship from becoming routine. Wear Maroon for luck.
Daily LIBRA Horoscope:
This is a good day to just let your hair down and relax after days of wandering mind and difficulties. Your strong leadership and communication skills help you to occupy an important position professionally. This will be a spicy and exciting day as your partner reciprocates your appetite for pleasures. Blue is your lucky colour.
Daily SCORPIO Horoscope:
A peaceful and tranquil day is in store for you, dear Scorpio. All the usual mad rush will not hound you. Your recent efforts to improve your performance at work are paying off, Today you are easily convinced by your partner to get out of town and take a romantic trip. Wear Green for luck.
Daily SAGITTARIUS Horoscope:
Have confidence in yourself and take circumstances as they come, one by one, and you will conquer all hurdles in your path. Your curiosity to understand any intricate problem would enable you to solve even the most difficult of problems. Romance seems to be everywhere you look today, whether you are single or a couple. Do not wear Yellow.
Daily CAPRICORN Horoscope:
As Moon moves into Aries, today is a good time for singles to find their partner. High energy levels and high motivation will enable you to complete your work on time. The presence of physical desire in your relationship is waning. Wear purple for luck.
Daily AQUARIUS Horoscope:
Aquarius, everything in life may not happen according to the way you want. This may make you upset sometimes but this is how life goes for everyone. Perseverance in pursuing a professional objective will enable you to achieve your goals. Today you find that there is a spark of romance and sensuality in your relationship. Wearing the colour silver grey will prove lucky.
Daily PISCES Horoscope:
This will be a good time for you to save as much as possible for future emergencies. On the professional front, a desire to be successful will bring positive results. You may need to make a decision about what to do about your current relationship. Wearing Pale Yellow is expected to bring you good luck.
Also Read: Libra Love Horoscope: Personality,Traits, Compatibility And Celebs Born Under This Zodiac Sign