BCCI rubbishes reports of Virat Kohli's 'best in the world' claim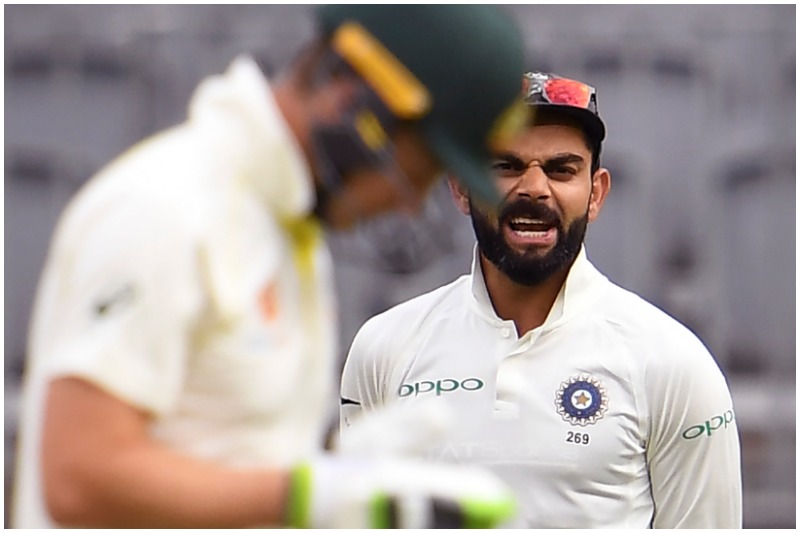 The Board of Control for Cricket In India (BCCI) rubbished reports of Indian skipper Virat Kohli telling his Australian counterpart, Tim Paine, that he was the best in the world and that the wicket-keeper batsman was just a stand-in skipper.
Reports had emerged that Kohli had claimed himself to be the best player during the second Test match in Perth which India eventually lost by 146 runs.
STATEMENT: BCCI rubbishes reports about Kohli-Paine banter. Full details here https://t.co/1wcGqV41iZ pic.twitter.com/YXiSJTqL6O

— BCCI (@BCCI) December 18, 2018
Paine on Tuesday said that he won't be "walked all over" if verbal confrontations take place later in the series.
Also read: Arrogant, 'world's worst behaved player': Actor Naseeruddin Shah slams Virat Kohli
Kohli and Paine had a bit of banter in the middle during the second Test and it even escalated to the place where they had physical contact at one point. But Paine played down the confrontation, saying that they would invite the Indian team over for a beer in the dressing room as has been the tradition.
don't think we did touch to be honest. It got pretty close. It was a highly competitive Test match from both teams. There's a lot on the line and both teams desperately want to win and sometimes that stuff happens" Paine said after the match.
"I love it. I enjoy watching Kohli, I always have. I think he brings out the competitive spirit in a lot of people which is great, and I'm sure it was great to watch," he added.