Arrogant, 'world's worst behaved player': Actor Naseeruddin Shah slams Virat Kohli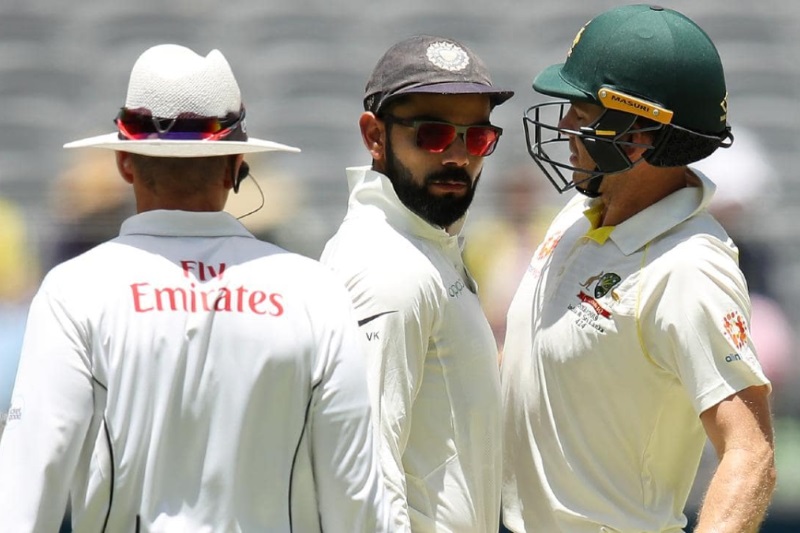 India captain Virat Kohli has been at the thick of things in the second Test against Australia not just with his bat but also for his verbal spat with opposition skipper Tim Paine, which went a little too far at one extent that the umpires had to step in and remind both of their responsibilities on the fourth day of the fourth Test.
Although Kohli's actions earned him a lot of flak from the Australians, Indian fans backed him saying that such spats were necessary to push the opposition on the back foot. However, veteran Bollywood actor Naseeruddin Shah is not at all impressed with the skipper's antics and let his disappointment be known through a post on social media, in which he called Kohli, "world's worst behaved player."
"Virat is not only the world's best batsman but is also the worst behaved player," said Shah via a post from his official Facebook account.
Kohli was involved in quite a number of verbal spats with the Australian players during the Perth Test. His war of words with Paine began on Day 3 when the Indian skipper took a jibe at the Aussie wicketkeeper.
Also read: Visitors bag unwanted record with defeat in Perth Test
The incident occurred in the final over of the third day when the stump microphone caught the Indian skipper telling his teammates at the slips "if he messes it up, it's 2-0," referring to the Test series lead, which India led 1-0 at that moment.
Paine immediately replied, "You've got to bat first, big head." He was referring to the fact that India will have to bat second on the pitch on the fourth day.
The argument further continued on Day 4 forcing the umpires to eventually intervene and stop both after they came into each other's way midway into the match.
Shah's words "I have no intention to leave the country," was also another jibe at Kohli, referring to an old tweet where the Indian captain had asked a fan to leave the country when he said that he likes English and Australian batsmen more than the Indian batsmen.
Australia beat India by 146 runs to level the Test series at 1-1 and will face each other at the MCG in the third Test on Boxing Day.
Also read: It's great to have Nathan Lyon in side, says Tim Paine