Beauty Influencer Ethan Peters aka 'Ethan Is Supreme' Passes Away At 17
Tik Tok Star & Beauty Influencer Ethan Peters aka 'Ethan Is Supreme' passes away at 17; fans pay tribute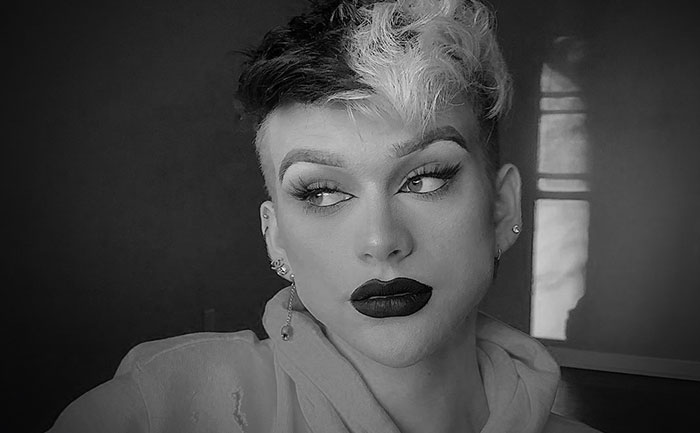 Online Beauty Influencer Ethan Peters, better known as "Ethan Is Supreme" on his YouTube and social media channels has passed away. The social media influencer died from an apparent drug overdose on September 5. Ethan was only seventeen years old when he died on September 5th, 2020.
Ethan famed for his flamboyant makeover videos was found dead in bed by his father, Gerald Peters, at 11 a.m. Sunday.
Fellow influencer Ava Louise shared a stream of posts about her best friend's ongoing battle with addiction. She tweeted that Peters' cause of death stemmed from taking two Percocets, a highly addictive opioid pain medication, according to Drugs.com.
"Addiction is a disease," Ava Louise tweeted. "I had to pull Ethan aside in recent weeks and have talks with him about usage. Everyone close to him was scared. I just wish I f****** tried harder. I f****** wish I had yelled at him more. I wish I didn't enable a single pill he popped."
My best friend in the entire world, my twin flame…..the only person there for me when I had no one. I love you Ethan, I am at a loss for words. I wish I knew how bad it was. I know what you'd want me to say to the Internet rn but I'm to heartbroken to say it. Rip ❤️ pic.twitter.com/EjQdm0JVxE

— Ava Louise (ig @avalouiise) (@realavalouiise) September 5, 2020
Ethan had over half a million Instagram followers and 139,000 YouTube subscribers. He started his YouTube career in April of 2017. Before breaking into the beauty industry, he ran a meme Instagram account that grew to 1.3 million followers before he sold it for $25,000 at 13 years old, according to People.
May His Soul Rest In Peace.
Also Read: Kylie Jenner's Billionaire Beauty Journey will leave you inspired!