India-China standoff: Indian Army Repels Intruding Chinese Soldiers Once Again
India-China Faceoff: Indian Army displays its might again in Ladakh, repels intruding Chinese soldiers,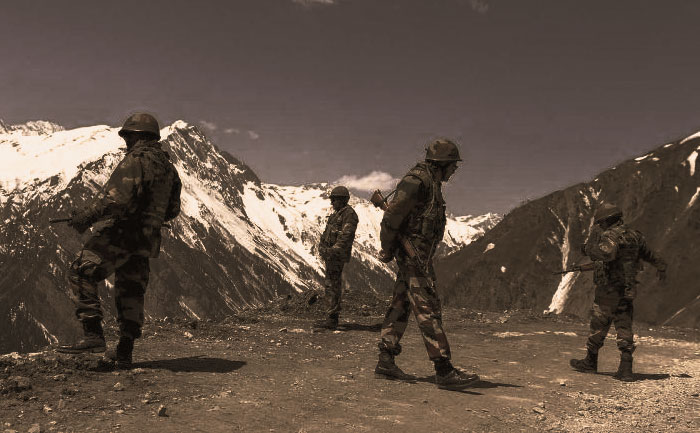 India and China are engaged in a four-month-long standoff at the LAC in Eastern Ladakh. Though there have been several levels of talks between the neighboring nations to de-escalate the situation, there has not been any breakthrough. Military conflicts near the LAC continue.
On September 8 the Indian Army has once again displayed its might as they thwarted an intrusion attempt by the Chinese in East Ladakh. The Army fired warning shots and successfully pushed them back.
As reported by sources to Zee News, the incident took place between 5:30 pm – 6:30 pm on Monday evening. 25–50 Chinese troops were seen moving towards north of Rezang La. The Chinese soldiers were moving towards the Indian territory. The Army opened fire as a warning in retaliation to China's nefarious attempt.
But China claims the Indian Army crossed the LAC and also fired shots near the Pangong Tso lake in eastern Ladakh to which their soldiers took "countermeasures".
Spokesperson of China's Western Theater Command, Colonel Zhang Shiuli, said the Indian army crossed the Line of Actual Control in Shenpao mountain near the south bank of Pangong Tso Lake. He added that the Indian Army opened fire and threatened our soldiers.
China said, India`s actions seriously violated the relevant agreements and agreements between China and India. It is pushing up regional tensions and easily causing misunderstandings and misjudgments.
#BREAKING – First statement from the #Indian military on the Sep. 7th clash in #Ladakh #India denies firing warning shots

Accuses the #Chinese forces of continuing to stage provocations in the border areas pic.twitter.com/F1t7ZMl2mk

— Indo-Pacific News (@IndoPac_Info) September 8, 2020
The situation looks quite grim near the LAC even as talks are ongoing to maintain peace.
Also Read: India-China Face Off: Jawans ready to deal with any situation at LAC, says Army chief