Bella Hadid Debuts Hair Transformation On TikTok
Bella Hadid ditched the chocolate bangs for short ombre-dyed hair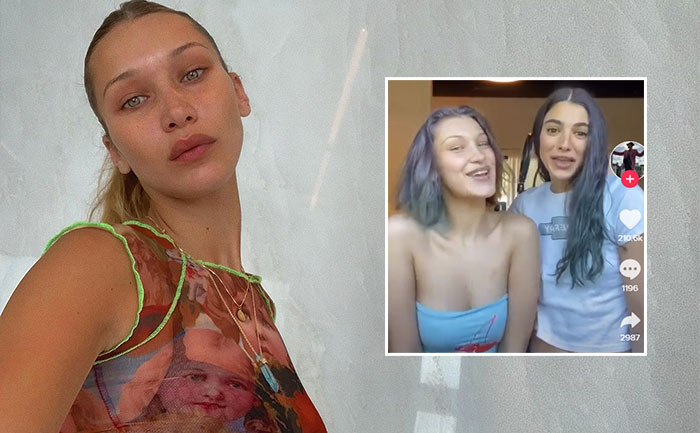 The self quarantine is prompting a lot of people to make changes in their lives. While some are aiming for a healthier lifestyle, others are experimenting with their looks. Celebrities are no exception to this. After Blake Shelton got an interesting haircut from girlfriend Gwen Stefani, Bella Hadid has also changed up her hair.
Bella Hadid debuted her new hair style in a TikTok video posted on April 12. She sported short and waving ombre-dyed hair for the video alongside her friend Lauren Perez. The best friends showed off their matching hairdos while doing the "sisters" TikTok challenge. On her outing in the streets of NYC a few weeks ago, Bella has chocolate brown bangs.
While her hair transformation is a major departure from her usual style, fans have been quick to show their love and admiration for the style. Bella has been posting regularly on TikTok ever since the self-quarantine was put in place. She gave her fans an inside scope of what she's been up to in the lockdown. A few days ago, she shared a video of Rice Krispy treats she made, captioning it with "3 Michelin star I'd say." She also shared videos of her with her friends and family breaking it down in true TikTok fashion.
Bella Hadid is hardly the only celebrity experimenting  with her look during the self-quarantine. Singer Pink admitted that she gave herself a haircut while drinking on Instagram Live. Meanwhile, Elle Fanning ditched her blonde hair for peachy-pink. Other celebrities that went through drastic hair transformations during the self-quarantine include Tallulah Willis, Ricky Martin, and Miley Cyrus.