Best Anti-Pollution Masks In India for protection
Check out the list of best anti-pollution masks to protect yourself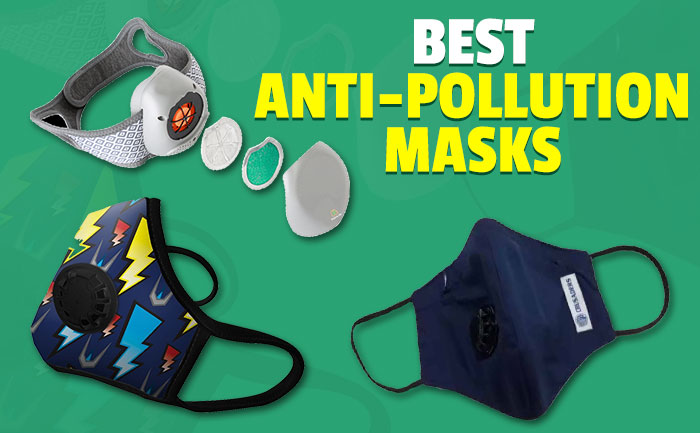 With the evolution of human civilization, the environmental pollution has become one of the most frustrating concerns of all time. Air pollution is the most devastating as a human cannot live without breathing in the fresh air. Purifying the vast yet easily polluted air is almost impossible with the technology that we have today. To place a barrier between this polluted air and human illness, thanks to the masks, they can still give us a temporary solution. Here, we take a look at the best masks to beat air pollution.
List of anti-pollution masks in India to beat air pollution
1. Prana Mask
The Prana Masks are one of the renowned anti-pollution masks in India. These masks have an N95 filter, and have some interesting key features. The mask has a fan inside that keeps proper airflow for breathing. It also consists of 6 Layer Air Purification, from which 2 layers of activated carbon to prevent harmful gasses, a layer of pre-white filter to stop all particles larger than 0.10 microns, and 2 layers of HEPA to stop all PM 2.5 and PM1 particles larger than 0.3 microns. These masks can be purchased online for a price tag of Price: Rs. 3000.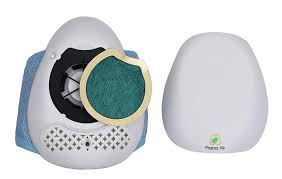 2. Atlanta Healthcare Mask
The Atlanta Healthcare Cambridge Masks are respirators, which has military-grade filtration technology. Atlanta Healthcare Cambridge Mask technology was developed by the UK Ministry of Defence for protection against chemical, nuclear and biological hazards. These masks help to protect against gas-based pollution, such as smells, benzene, and formaldehyde, particle pollution such as PM2.5, pollen or smoke and pathogens such as viruses and bacteria. These masks can be purchased online for a price tag of Rs. 1400.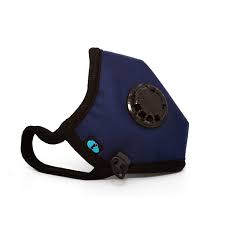 3. idMASK2
These masks have soft silicon facial seals and it seals the gaps between the masks the face eliminating leakage. It has the triple-layered high-efficiency particle filter, that captions particles down to 0.3 Microns. It has a shatter-resistant plastic frame, which protects the face from the collision. The mask is also said to be suitable for kids around 5-10 years. The masks come for a price tag of Rs. 3000.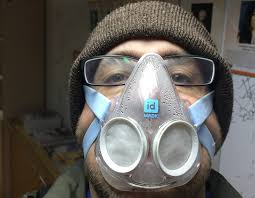 4. Vogmask Masks N99
The Vogmask masks N99 are a simple yet efficient mask for easy use. It is one of the most comfortable masks. These masks have an Exhalation valve that facilitates the exit of moisture and CO2 from the interior of the mask. It is  Trim and ear loops are made with latex-free spandex. These masks can cost you approx  Rs. 2000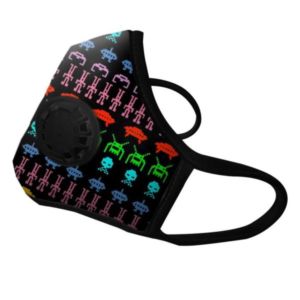 5. Crusaders Mask N99
The anti-pollution masks by Crusaders help to protect against particulate and gaseous pollution. It helps to protect from Dust granules, PM10, PM2.5, Pollen, Smoke, Pathogens such as viruses and bacteria, Foul Smells, Benzene, and formaldehyde because of its N99 + Carbon Filtration system. These masks have a total of 4 different layers. The masks can be purchased online for Rs. Rs. 1259.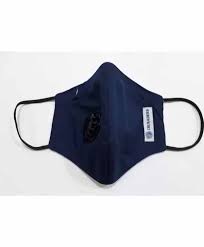 6. Repeller N99
The Repeller N99 masks have the carbon filter pm 2.5 face masks. It is washable face masks, which can be used while riding or walking. These masks only made in blue color. The mask can cost you approx Rs. 499.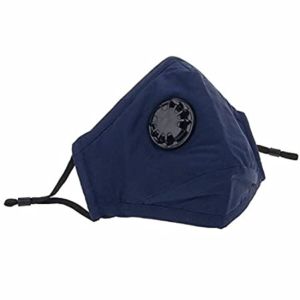 For more such updates, stay hooked on to The Live Mirror.
Also Read: Coronavirus Pandemic: Jack Ma, Alibaba To Donate 4 Million Masks, 400K Test Kits & 104 Ventilators