Shab-e-Barat 2020: Wishes, Images & Messages To Send On Mid-Shaban
HD Images, Wishes and Messages to send Muslim brothers on Shab-e-Barat.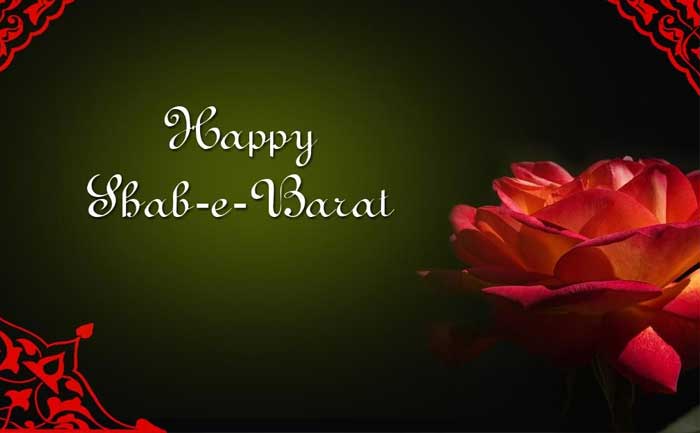 Shab-e-Barat 2020 is just a few hours away. The auspicious night which is also known as mid-Shaban or Laylat-ul-Baraa falls in the eighth month of the Islamic calendar. As we have previously informed each and everything about Shab-e-Barat such as what does Shah-e-Barat means and how it is celebrated across the world, now we have come up with Shab-e-Barat wishes, greetings, messages and status to share with your Muslims friends, family members and loved ones.
Also Read | Shab-E-Barat 2020 Wishes & Messages In Urdu: How To Download Shab-E-Barat WhatsApp Stickers
Shab-e-Barat will be observed this year in India between April 09 (sunset) to April 10 (end of dawn). Besides offering prayers, Muslims wishes their near and dear ones Shab-e-Barat Mubarak. If you do not know how to wish your Muslim brother Shab-e-Barat Mubarak, do no worry, we have brought to you a bunch of Shab-e-Barat Mubarak Facebook posts, wishes, greetings and messages to send them. 
Also Read | When Is Shab E Barat 2020, What Does It Mean And How Is It Celebrated?
On the occasion of this holy night, Muslims often stay up the whole night and perform prayers and visit graveyards. Due to Coronavirus Pandemic, Muslims throughout the country have been advised to observe Shab-e-Barat at home this year. 
Without any further ado, let's take a look at some of the best Shab-e-Barat Mubarak messages and wishes to send your Muslim brothers.
Shab-E-Barat 2020 Wishes & Messages in English and Urdu
Rehmaton ki aai hai raat, dua hai aap sada rahen aabad. Dua mein rakhna humein bhi yaad, mubarak ho aapko Shab-E-Barat.
Aaj raat Shab-E-Raat hai, hamara Nama-E-Amal tabdeel hone wala hi. Yaani humari zindagi ki 1 or kitaab band hone wali hai. Main nahi chahta ki meri kitaab aap se maafi mangne se pehle band ho jay.
If you can forgive yourself, then you can forgive everyone. This is the best gift that you can give to yourself this Shab e Barat.
Ager mujh se koi ghalti ho gai ho toh plz dil se maaf kr dena.
Shab-E-Barat Mubarak to all my friends and family members and please remember me in your prayers.
Allah Pak plans about our future on Shab-E-Barat night like about our life and death in coming times of the year…
Shab-E-Barat Night is blessing night so please focus on your prayers, and say thanks to Allah Pak with Nafal Namaz.
Today is a night of forgiveness. Find it deep in your heart to forgive all the people that have wronged you in one way or the other.
When the deeds of the whole human years are presented to the highest, when the decisions are made with forgiveness in mind, then there's nothing else that is hard. Wishing you a nice night.
On this Shab e Barat, I take the opportunity to prove myself to be a good person and ask for forgiveness from all the people that I have wronged previously.
On this night of Shab-E-Barat, remember mistakes are forgiven, only if you get the courage to admit them.