15 Popular beaches in Goa to add on your wishlist in 2019-20
Here is popular beaches of Goa to check out for you ideal holiday trip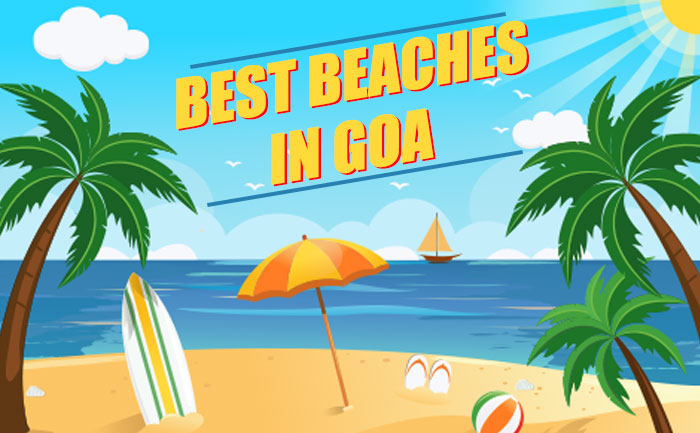 Goa is not only an ideal summer retreat for locals but also foreigners. Known for best beaches in India. This beautiful state has become so famous that it has managed to place itself in the world tourism map for travel destination. Goa boasts of mesmerizing beaches, sumptuous seafood, enchanting palm grooves, happening nightlife. It has sun, sand, surf and the best weather. Beach capital of India. Time to take a break from hectic life? Presenting you enchanting Goa and it's marvelous beaches that will let you unwind and relax in bliss as you enjoy your holiday.
BEST Beaches in North Goa
1. Anjuna Beach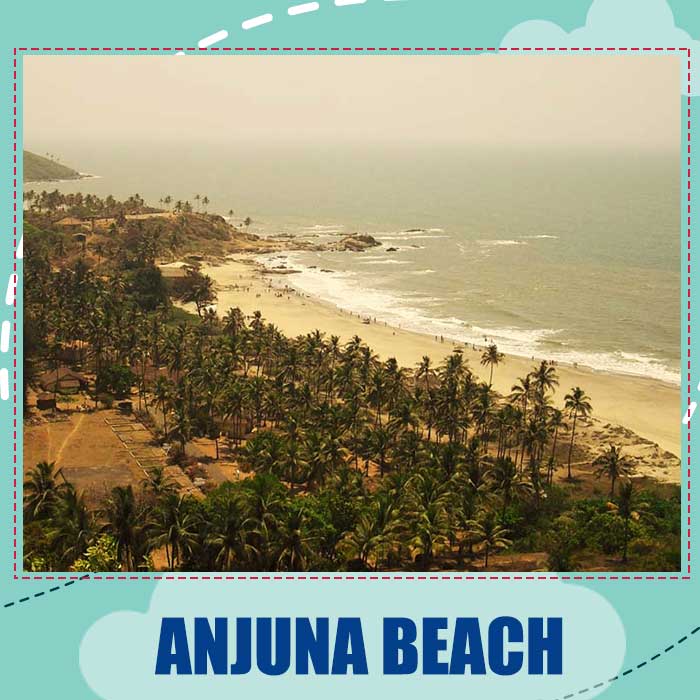 This beach is a famous tourist attraction in Goa. It is the best beach in the whole Goa especially for foreigners. The beach has attracted hippies, international tourists and locals. Look out for the flea market that till date holds number one position. People who seek for guesthouses and cheap stays should absolutely stay near this beach. Its enchanting palm grooves and rock formation magnetically pull the tourists to enjoy the view.
Best activities to do in Anjuna Beach:
Jet skiing
Para gliding
Visit Flea Bazaar
2. Arambol Beach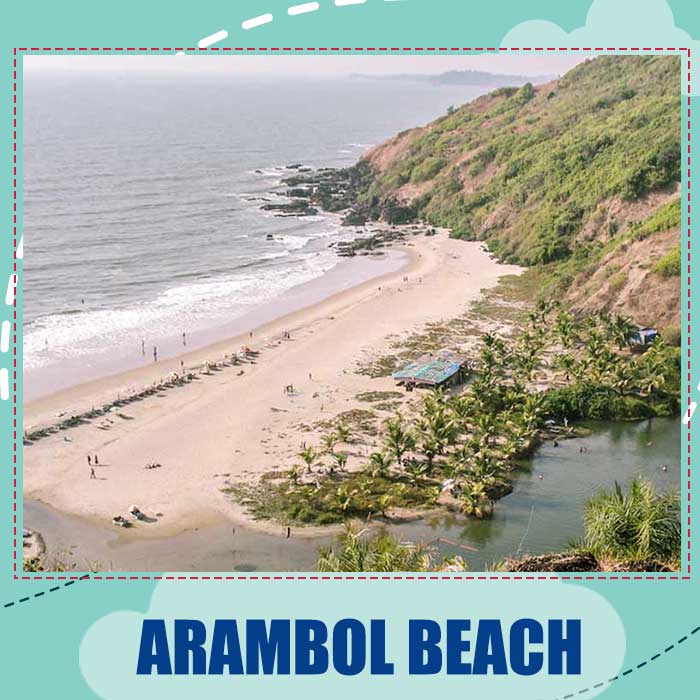 This beach is the Indian Version of Las Vegas. Arambol beach is one famous beach you will be blown away by once you pay visit to it. Clean beach with crystal clear blue water, serene atmosphere and fresh air to let your hair down and relax. One best beach for families.
Best things to do in Arambol Beach: 
Eat at Rice Bowl Restaurant
Paragliding
Enjoy a peaceful sunset at Arambol Mountain
3. Baga Beach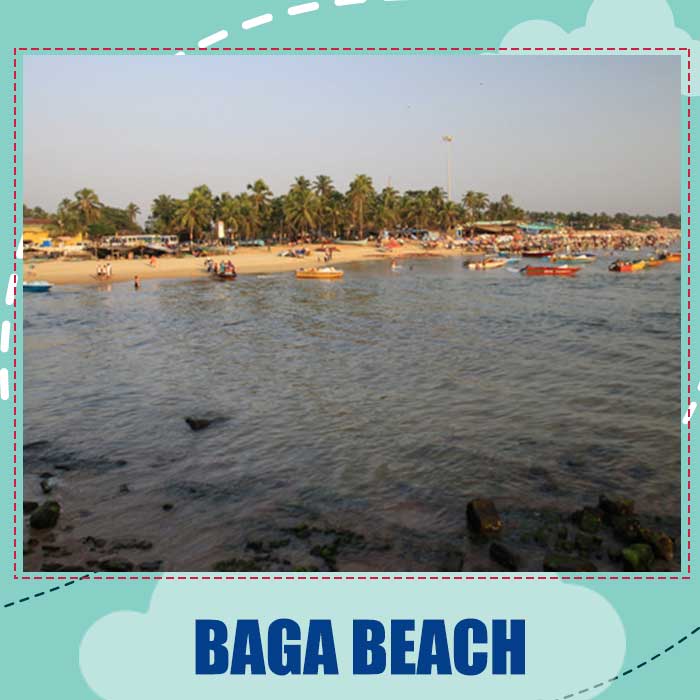 Next to Calangute, this is one best beaches in goa to look out for. Most famous beach in the whole India. It is one crazy home of nightlife. Great for party lovers. Also, known for being one of the most visited beaches. You can have your best beach holiday as it offers spas, shacks, sun decks, tarot shops, palmistry shops and Tarot cards.
Best activities to do in Baga Beach: 
 Go for wellness retreat
Early Sunrise walk along the stretch of the beach
From water scooter to Dolphin cruises, get spoilt for plethora of water sports choices.
4. Calangute Beach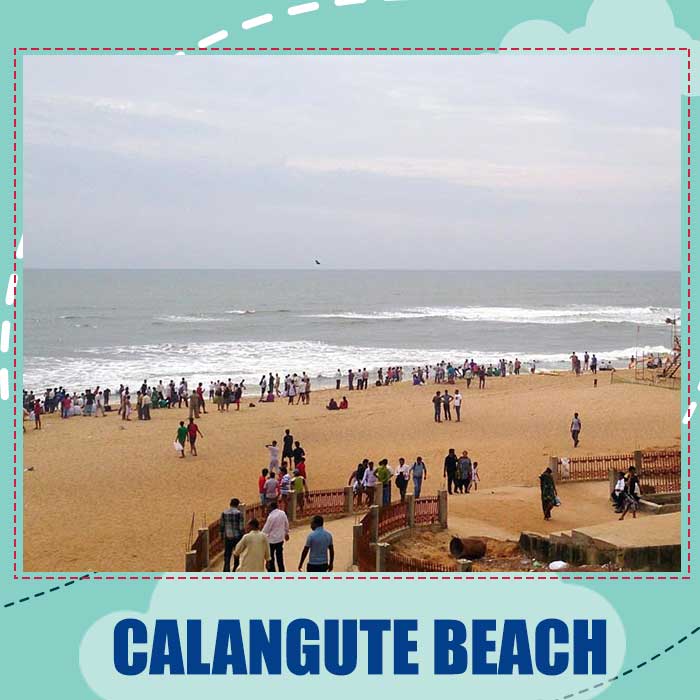 Be enamoured by the spectacular Calangute Beach. This exotic popular beach will behold you with its legendary shacks, souvenir display of stalls, myriad handicrafts from Kashmir, Tibet, Indonesia, Rajasthan and other wonderful places. Dream destination for beach lovers.
Best activities to do in Calangute Beach
Soar up high in the breezy wind with Parasailing
Head for street shops near the Calangute beach
Enjoy Sunbathing
5. Vagator Beach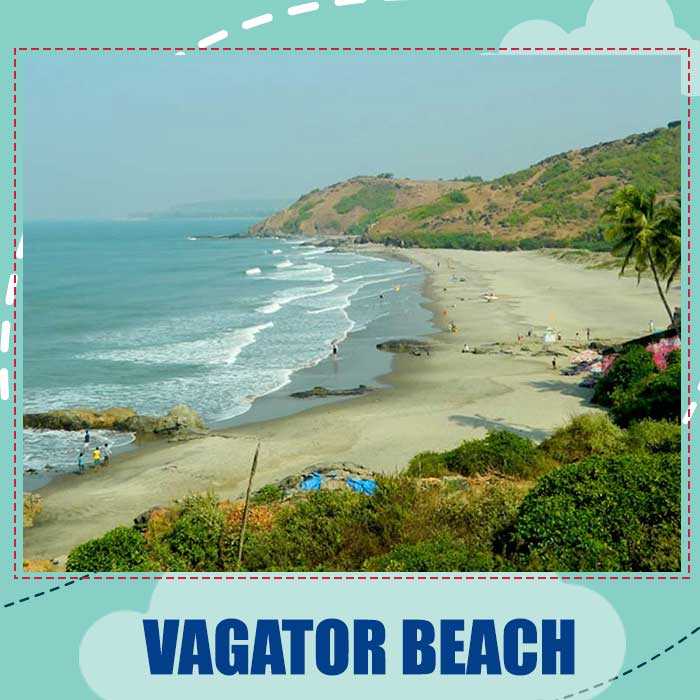 Considerably good like Baga Beach. Giant black rocks and smooth gold sand this is one beautiful beach that Vagator stands for. One of the best beaches in North Goa. Lined in rows with the huge palm trees, beside  red laterite cliffs. Enjoy the daze of trance parties? This is the best location for you to head out for.
Best things to do in Vagator Beach
Take in the beauty of the beach
Visit Chapora Fort
sit leisurely and enjoy the sunset
6. Candolim Beach Goa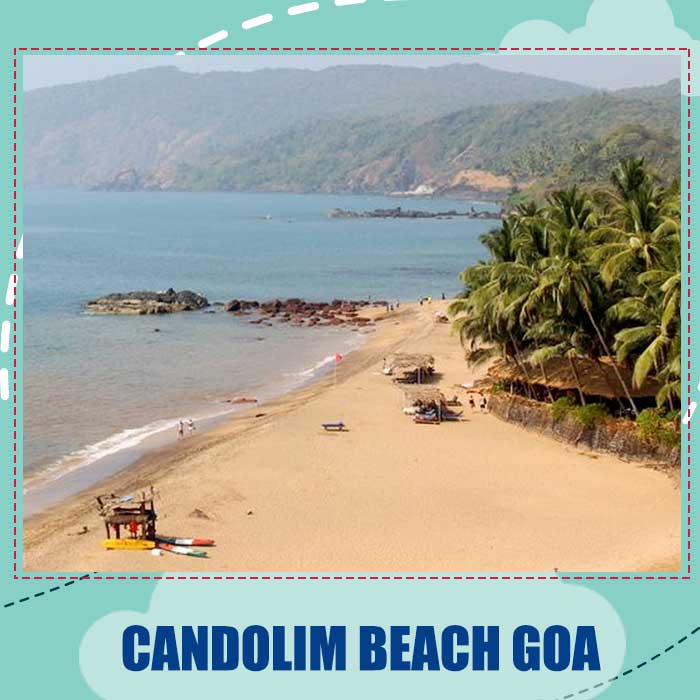 Candolim beach is one such beach that can be reached easily from the Panaji city. You will have an unforgettable experience with the soft sand the visual treats the beach presents. Those who wish to spend time at a long stretch can visit it and take in the breathtaking view of the nature it presents.
Best things to do in Candolim Beach Goa:
Try Indian, continental and local food
Parasailing
Water skiing
7. Chapora Beach Goa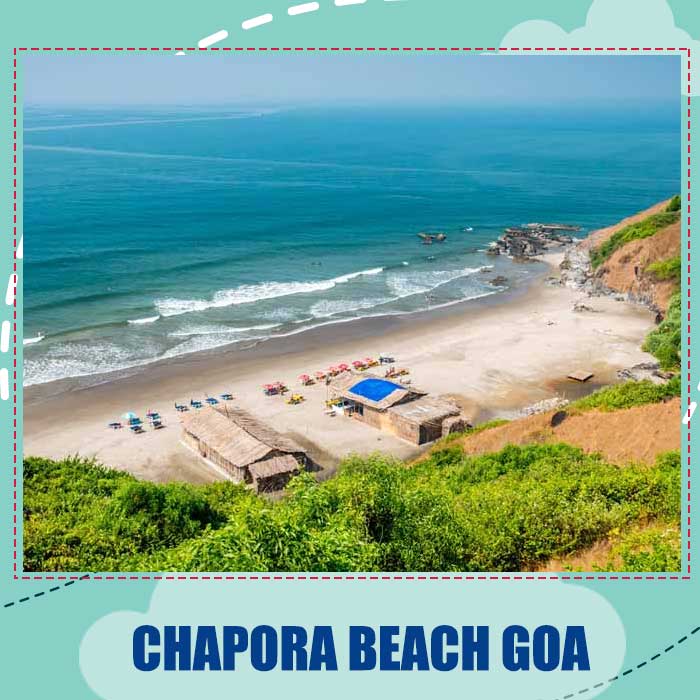 One of the dazzling and vibrant beaches of Goa is the Chapora Beach Goa. You can also witness the rocky cliff of the Vagator Beach. Interestingly, Chapora beach runs along the Chapora Fort which you will see once you are there. The fort is a Portuguese architecture and is 500 years old. There are variety of activities that will distract you all the while.
Best things to do in Chapora Beach Goa:
Try out some surfing and paragliding
Get the best experience of Parasailing
visit Chapora village for an outside experience
Best Beaches in South Goa
1. Varca Beach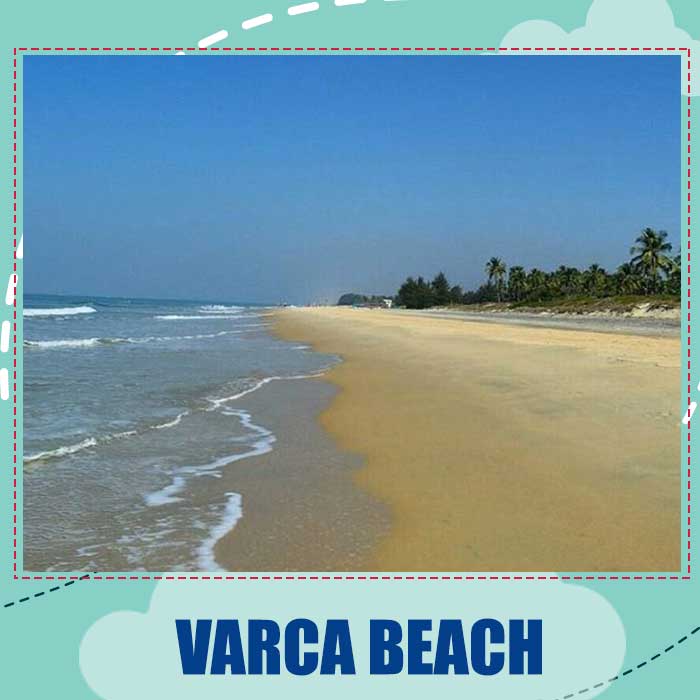 Best beach in the whole Goa and famous for its lovely view and incandescent sunset. 2 kms around from Benaulim. Popular for beautiful white sand and for cleanliness. It's pristine waters will take your breath away. Shoreline decked up with its enormous palm trees and also vegetation.
Best things to do in Varca Beach
Watch stunning dolphins on the river Sal
Try out delectable Goan food
 Relax and spend some time soaking your feet in the cool water
2. Dona Paula Beach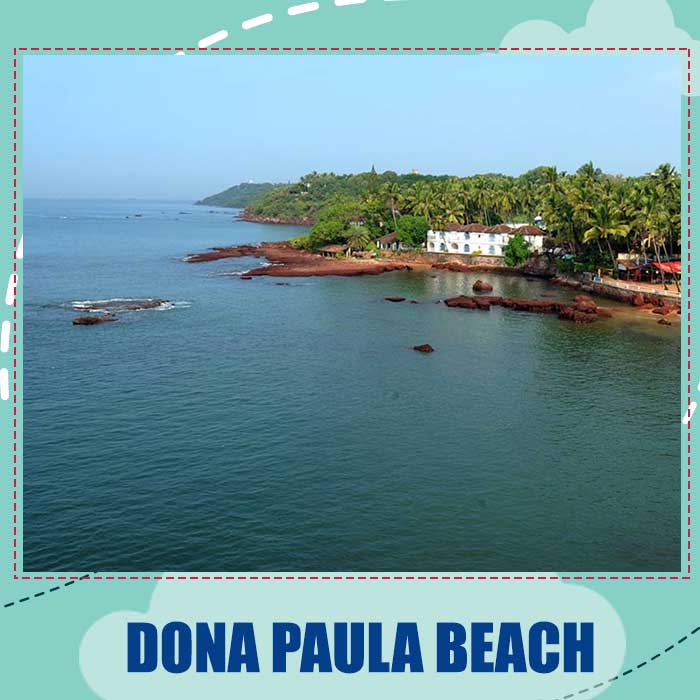 Dona Paula Beach is near Goa University. Best known for Dolphin watching. Enjoy the dolphin trip here. Offers variety of choices for eateries and beverages. You will find many boat rides available. Best visit during dusk or twilight as the natural view will enrapture you.
Best things to do in Dona Paula Beach
 

Shopping

Enjoy the marvellous sea view
Check out local handmade products
3. Betalbatim Beach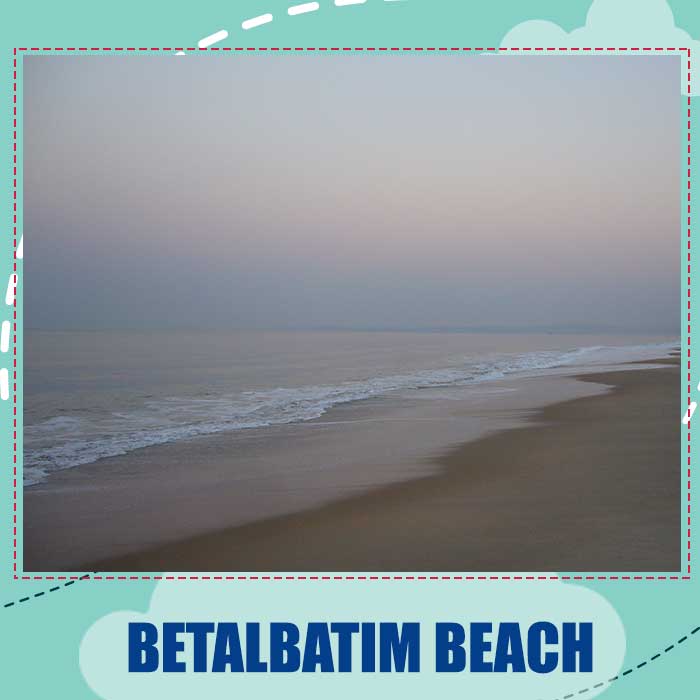 Also known as Sunset Beach. Not only that, the area is also known for St Thomas in Goa. The amazing part of the beach is that it is one of the least crowded beaches which means the beach would turn out for you as the best beach in terms of peace and tranquility that you are aiming for.
Best activities to do in Betalbatim Beach:
Jet Ski
Enjoy the scrumptious food
bask in the sun
4. Bogmalo Beach
Bogmalo beach comes from Bogmalo, a small fishing village. Best beach for tourists in seek of calm and serenity. Close to the Dabolim airport. Most visually appealing beaches and the best in Goa. Moreover, a dive school is also there for people interested to learn diving.
Best things to do in Bogmalo Beach: 
 Windsurfing
Try some delicious Goan Cuisine
Go to Joel's pub to chill out
5. Agonda Beach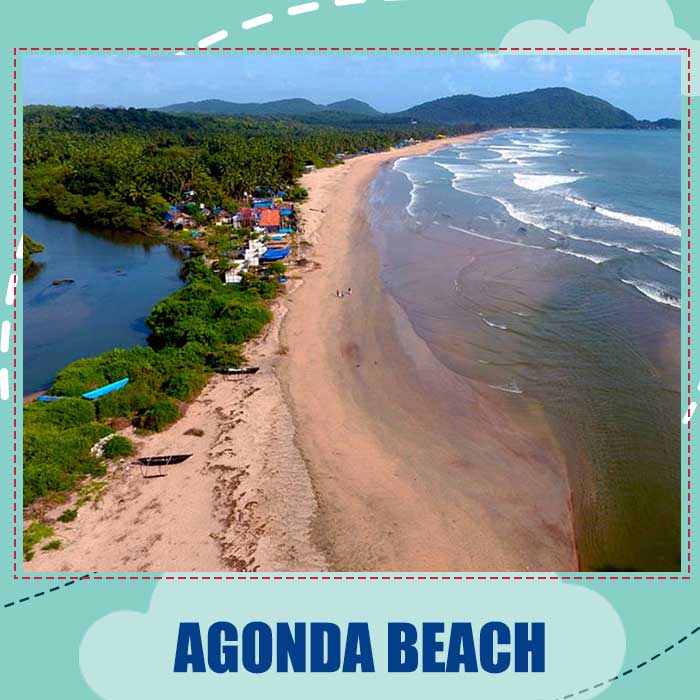 Swimming, relaxing and basking in the sun is what Agonda Beach is all about. Looking for solitude and away from the crowd? Here is the best beach in south Goa for you; Agonda Beach. It has all the seclusion it can provide to the traveler who needs solace in the calm and peace. Only beach where you will find  endangered ridley turtles.
Best activities to do in Agonda Beach:
Swimming
Paragliding
Water sports
6. Pandava's Drum Goa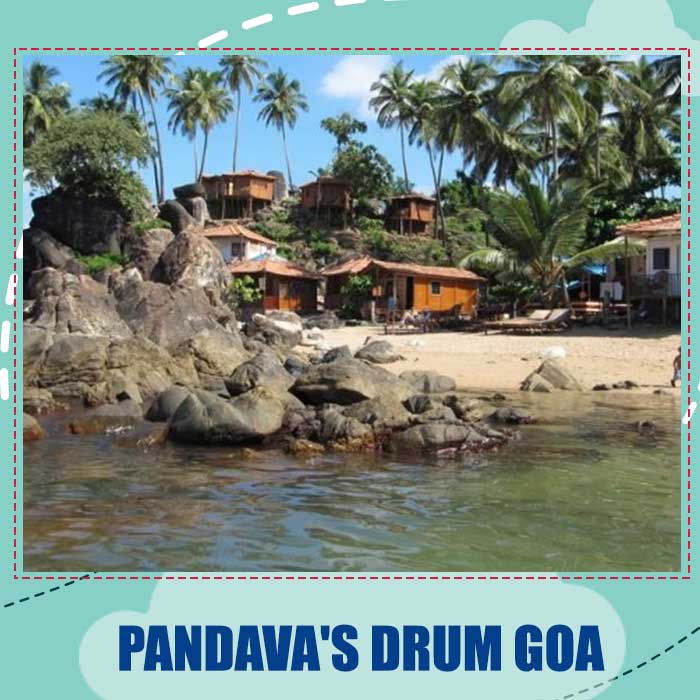 Situated in the south goa, Pandava's Drum Goa is a captivating beach which will give you a magical beach. Apparently, Pandava's drum is nothing but massive rock which is ideally in the shape of a cup, found in the southern end of the beach. Legend goes that, Pandava brothers from the Mahabharata arrived at the southern end of the beach that opened to a stream of water. It is said that they stayed in the valley with the shape of the cup as well.
Best things to do in Pandava's Drum Goa:
Witness the spectacular backdrop of western Ghats and valleys
Relax and enjoy the view associated with mythology
Watch the sunset
7. Colva Beach Goa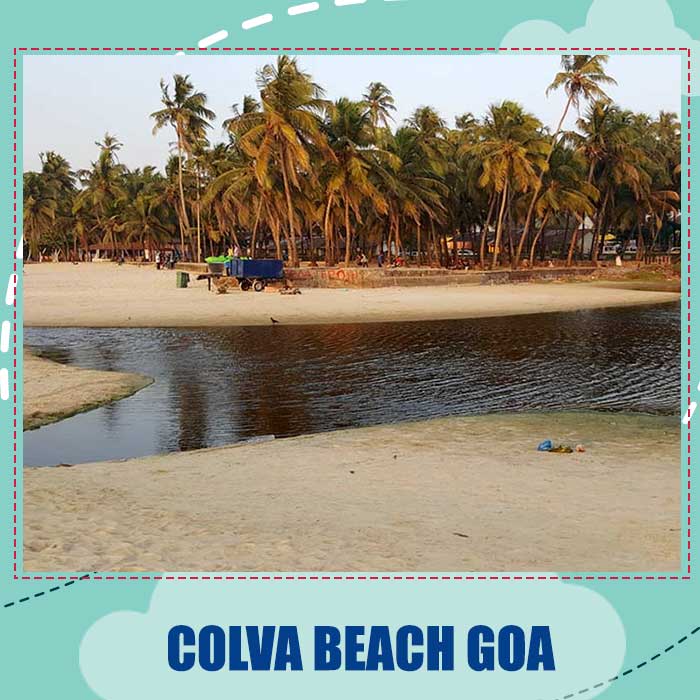 Another famous beach of Goa is Colva beach. Only 40 km away from Panaji. Moreover, it is one beach which is the oldest and largest beach resorts of the entire South Goa. Need solitude? This is one right beach for loners and people looking for seclusion. In the whole South Goa, it is the only beach that boasts about exciting nightlife.
Best things to do in Colva Beach Goa:
Do some sightseeing and explore nearby areas
Hire jet skis and have some fun
Do some swimming in free time
8. Cola Beach Goa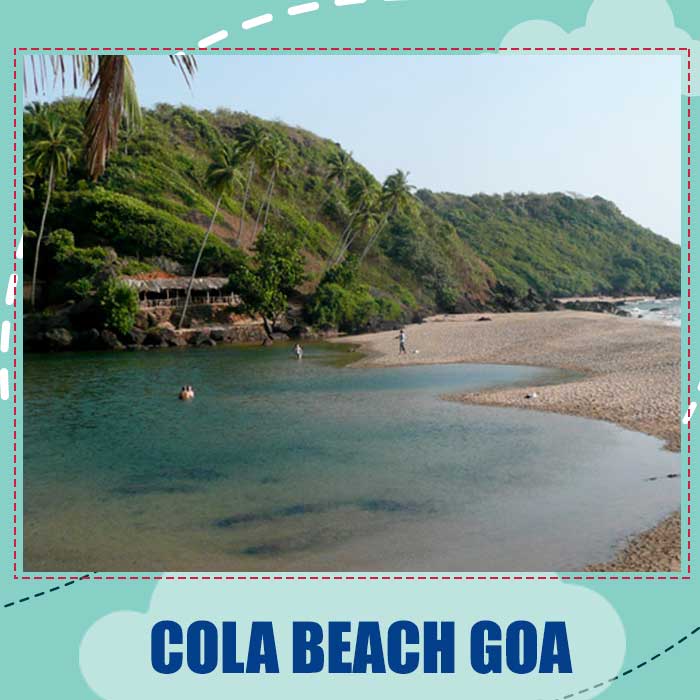 Cola Beach is set to the north of Agonda Beach and is only ten minutes of drive away which means double comfort for you if you are coming from Agonda. However, from the Palolem beach, you will reach early in this beach as it would only take about 20 minutes.
Best things to do in Cola Beach Goa:
Best for diving
Enjoy the sunbathe while you are there
swim in the sparkly water
These are the Best beaches in North and South Goa. For more list of beaches we will update you weekly. Stay Tuned with The Live Mirror.
Also Read: Best Places To Visit In Shimla This Winter