International Friendship Day 2019: 7 Best Ideas To Buy Gift For Your Friends
If you have many good friends, and want to celebrate International Friendship Day, here are a few great pocket friendly gift ideas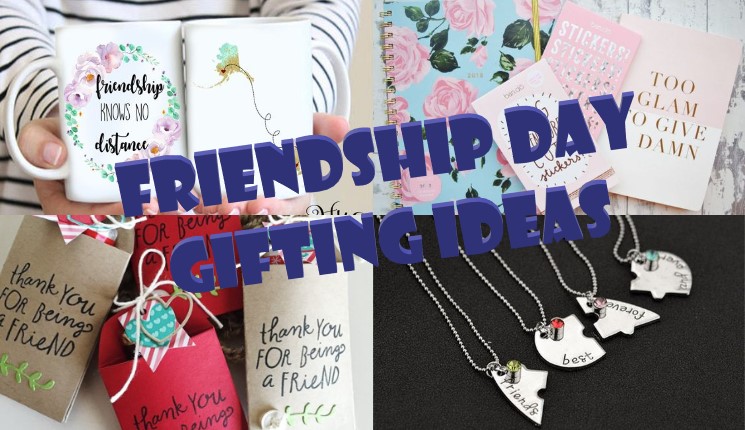 Friendship Day, one of the most awaited days of the year for all children and teenagers, is right around the corner. The ribbons have quotes written on themselves like 'Best Friends Forever' and 'Friendship Forever' and more. While childhood memories are still fresh in our minds, college is no different. New friends and bonds which happen to be more mature and longlasting. They are bound by the Friendship day wishes. Happy Friendship Day 2019: Best Quotes, Images, Wishes, Gifts, Status & Shayari
While most of college and high school students belong to the "Broke Peep's Association", one has to understand that some times gifts form an integral part of the friendship day events. And as for best friends, there are some unwritten rules and 'rituals'. So as to cater to our small pockets, there are some easy gifting ideas. Father's Day 2019: 5 Pocket-Friendly Gifting Ideas
On the occasion of this friendship day, we have brought you a bunch of best and pocket-friendly gift ideas. The following list of best gift ideas for Friendship Day 2019 will help you to choose the perfect gift for your friend.
Best Gift Ideas for Friendship Day 2019:
1.

Gift Jars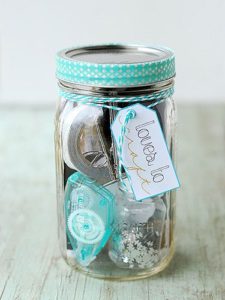 Gift Jars have no specific components. One can customize them the way they wish. Decorate them to make DIY Snow Globe or make it into a secret jar by creating an inner panel and decorating the outside with some papers and shells and anything that you can lay your hands on. In fact, you could also fill them with craft materials like washy tapes and glue and glitter, or, fill it with cotton, nail enamels and some removers if you are focussed on gifting it to your gal pals. These are just some random ideas. But there is no end to your creativity and showcase them for your friend.
2.

Friendship Day Accessories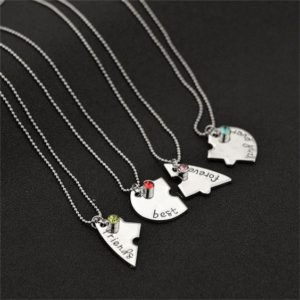 Friendship day has come a long long way from ribbons and bands. These days Specially customized bracelets, rings, and Keychains have flooded the markets. They have been really creative with several concepts like customizing with names and puzzle pieces. People are loving the concepts and why not gift something like that to your close friends.
3.

Customized Gift Mugs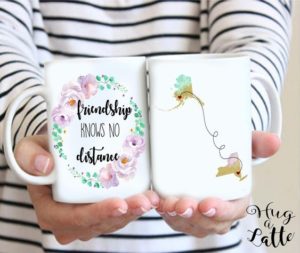 These are the topmost in the trend levels. The mugs have been used for gifting purposes for quite some time now. The mugs can be customized with funky friendship quotes and photographs and quirky doodles. One can also create designs all by themselves and the most popular way is by marbling the cup/mug. Gifting your friends something identical will maybe create your own little identity as a group.
4.

Friendship Day DIY Bands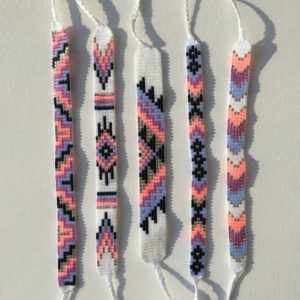 If you are creative enough, this is for you. Weave these pretty colourful bands for your bunch of close friends. That will just ensure that you will have a great bond. After all, you are putting in your blood and sweat in making those delicate and pretty things. But if at all you do not have the creative streak in yourself, you can always head off to a shop and buy them in a bunch and are really pocket-friendly.
5.

Cute journals and Diaries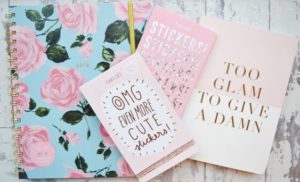 Journals and Diaries are a must in these days for jotting down all of the important aspects of our life. The journals are sold well decorated and if gifted to your friend, you become the by default secret keeper because you are a good friend who understood that your friend needs a place to keep secrets.
6.

Chocolate Bouquets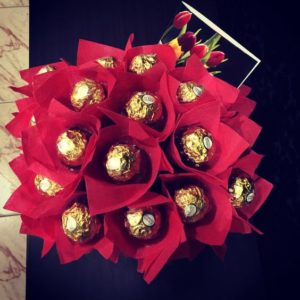 Chocolates are loved by everyone. The rich taste can make a person happy in a jiffy. More than eating, looking at it itself just clears off all symptoms of sadness and. One can create easy flowers using paper and putting little truffles in the entre of each flower and then bundle it up as a little hand made bouquet. Be it your girlfriend, boyfriend, childhood buddy or for that matter any stranger you want to befriend, this is perfect.
7.

DIY Greeting Cards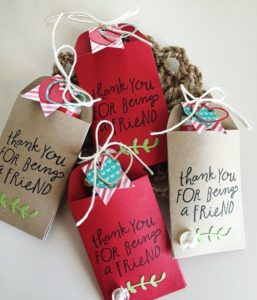 The most creative of all forms of gifting, greeting cards are absolutely creative. One can ensure that these are always in vogue and in fashion. You can create secret panels and pop-ups through these cards. You can also slip in little cute gifts inside the cards and envelopes. Different ideas and colors makeup for a great treat to the eyes as they are visually appealing and when handmade contains a lot of love from your side to your friend.
Also Read: Some Perfect Gifting Ideas For Mothers' Day This Year