Navratri 2019: 10 Navaratri Special Foods You Can Enjoy While Fasting
Navratri falls on 29th September 2019 this year. The nine-day festival will end on 7th October 2019.
Navratri Special Foods 2019: Navratri 2019 is just around the corner and it is one of the most awaited festivals of the year in India. Navratri' means 'nine nights.' 'Nava' means 'nine,' and 'Ratri' means 'night.' This festival is celebrated every year in the autumn called Sharada Navaratri.
This festival falls in the lunar month of Ashwin during Sharad Ritu and is the most observed in the honour of the divine feminine Devi (Durga). Navratri is believed that the Goddess descends from heaven to earth and bestows blessings to her devotees. it signifies the victory of peace, goodwill, and dharma over evil.
Meditation and Fasting is a common practise observed by many during Navaratri. The most common celebration begins on the first day of Navaratri with Ghatasthapana (sthapana of a ghat), which literally means "mounting of a jar".
On the occasion of this auspicious festival, we have brought you top 10 best Navrati fasting recipes. Without any further ado, let's take a look.
Here are 10 Navratri special food recipes you can enjoy while fasting:
1. Sabudana Khichdi
Ingredients:
1 1/2 Sago cups
1/4 Peanutscup
4-5 green chilies
1 Potato
3 tbsp ghee
1-2 sprigs curry leaves
1 tsp cumin seeds
Salt
1 tsp lemon juice
Few sprigs fresh coriander leaves
2 tbsp fresh coconut scraped
Recipe:
Wash sabudana two to three times and then soak in one-cup water for three to four hours. Sabudana grains should be separate and moist. Roast peanuts on a hot griddle, peel off the skin and then grind coarsely.
Wash green chilies, remove stem and then chop finely. Peel and wash the potato and cut it into half cm. cubes.
Heat ghee in a pan, add curry leaves, cumin seeds, and chopped green chillies. When cumin seeds crackle adds the potato cubes.
Cook till the potatoes are done. Add sabudana, scraped coconut and ground peanuts, sauté for four to five minutes, stirring well.
Sprinkle a little water, add salt and lime juice. Mix well. Remove from heat. Sprinkle chopped coriander leaves.
Serve hot.
2. Aloo Ki Kadhi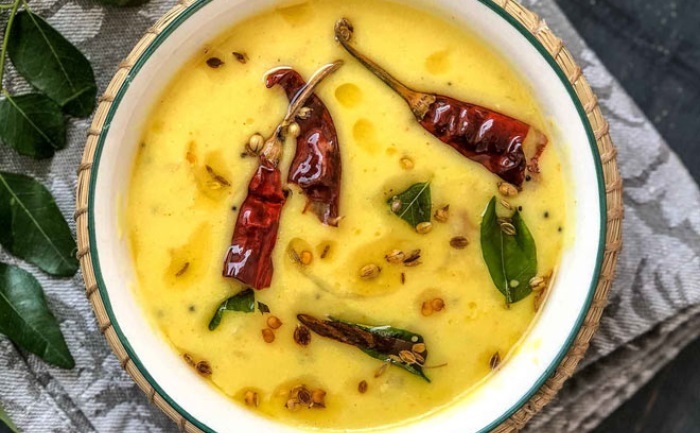 Ingredients:
1/2 Kg Potatoes, boiled
2 tsp Rock salt
1/4 tsp Chilli powder
1/2 Cup Singhare ka atta
For deep-frying Oil
1/2 Cup Sour yogurt
1 sprig Curry leaf
1/2 tsp Cumin seeds
2 Whole red chilies
1 Tbsp Ginger, chopped
1/2 tsp Coriander powder
4 Cups Water
For garnishing Coriander leaves
Recipe:
Mix the potatoes, 1/2 teaspoon salt, chili powder, and singhare ka atta into a thick batter.
Put aside 1/4 of the mixture and the rest will be made into pakoras.
Heat oil till a drop of batter dropped in comes up at once.
Drop spoonfuls into oil, lower the flame and fry to a golden color.
Drain on an absorbent paper and keep aside.
Add the yogurt to the remaining mixture, make a smooth paste and mix in water.
In a heavy-based pan, reheat 2 tbsp of the same oil, add curry leaves, cumin seeds, and whole red chilies.
When slightly darkened, add ginger and sauté a little.
Add the yogurt mixture, salt, and coriander powder and bring to a boil and then simmer over low flame till it
thickens a bit; stirring frequently to avoid scorching.
Add the pakoras, simmer a couple of minutes more and serve hot, garnished with coriander leaves.
3. Shakarkandi Ki Chaat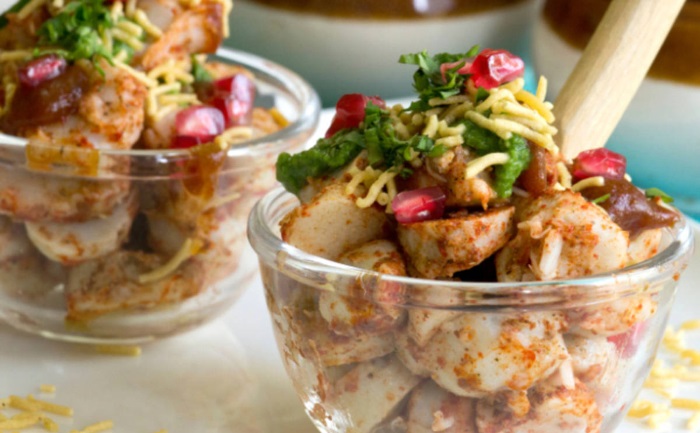 Ingredients:
1/2 Kg Shakarkandi (peeled & cubed), boiled
1 Tbsp Chaat masala1 Tbsp Chilli powder
1 Tbsp Cumin seeds (powdered), roasted
1 Tbsp Rock salt To taste Lemon juice
2-3 green chilies, finely chopped
To garnish Coriander leaves, chopped
Recipe:
Mix all the ingredients together, adjusting spices according to taste and serve.
4. Vrat Wale Uttapam
Ingredients:
1 cup powdered barnyard millet flour
1 medium tomato, finely chopped
1 chopped green chili
2 tsp chopped coriander leaves
1 tsp cumin powder
Rock salt as required
Water as required
Recipe:
Take a bowl and add powdered barnyard millet in it along with cumin powder and rock salt
Make sure that the batter has a slight thick consistency and no lumps are remaining.
Now, put a non-stick pan over medium flame and grease it with a little ghee/oil.
When the ghee is melted, pour a small amount of batter using the ladle and spread it using circular motions.
Sprinkle chopped tomatoes, green chilies and coriander leaves over the prepared uttapam, let the uttapam cook.
Add a little ghee to the sides and over the uttapam. You can also cover the pan with a glass lid to cook the uttapam from inside.
After a few minutes, flip it and cook until the tomatoes turn brown. This will take 2-3 minutes to cook from both sides.
Serve hot with coconut or tomato chutney as you like.
5. Makhana Kheer
Ingredients:
1 Litre Milk
1/4 cup Makhana (puffed lotus seeds)
2 tbsp Sugar
2 tsp Pistachios, chopped
2 tbsp Almonds, chopped
1 tsp Green cardamom powder (optional)
Recipe:
In a deep vessel, pour in the milk, break the makhanas into smaller pieces, add them to the milk and let it simmer for about 1 1/2 to 2 hours without covering, till the milk boils down and the seeds are soft.
Add the sugar and stir for a few minutes.
Add the pistachios, almonds and cardamom powder, stir well again.
 Serve hot or cold, as you like.
6. Banana Burfi Recipe
Ingredients:
5 chopped banana100 gm sugar
1/4 cup butter
1 teaspoon crushed pistachios
1/4 cup milk powder
1 tablespoon cocoa powder
1 teaspoon crushed lightly cashews
50 gm ghee
Recipe:
Heat 1 tsp ghee in a pan over moderate flame. Add crushed pistachios and cashews to the pan. Lightly fry them till they turn golden in color.
Now take another heavy-bottomed pan and heat it over medium flame.
Add the remaining ghee and the bananas in it. Mix well. A
Add sugar and stir well. After a minute, add cocoa powder, milk powder, and butter. Reduce the flame and gently stir till all ingredients are evenly combined.
When the mixture starts to leave the sides of the pan and the bananas are well mashed, remove and transfer to a greased plate. Allow it cool.
Before the mixture hardens completely, cut it into desired shapes and garnish with cashew nuts and pistachios.
7. Fruit Curd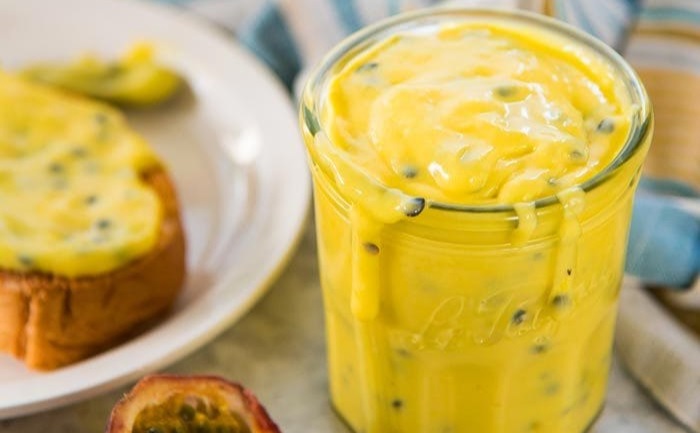 Ingredients:
1 cup hung curd
1/4 cup chopped strawberry
1/4 cup blueberry
1/4 cup crushed apple
1 teaspoon Raisins
2 teaspoon Honey
1 chopped kiwi
2 sprigs Mint Leaves
1 teaspoon walnuts
1 teaspoon almonds
Recipe:
Whisk hung curd and honey.
When fluffy, add chopped strawberries, kiwi, apples, and blueberries. Mix well.
Garnish with lots of walnuts, raisins and almonds and mint springs.

Serve fresh and chilled
8. Kesari Shrikhand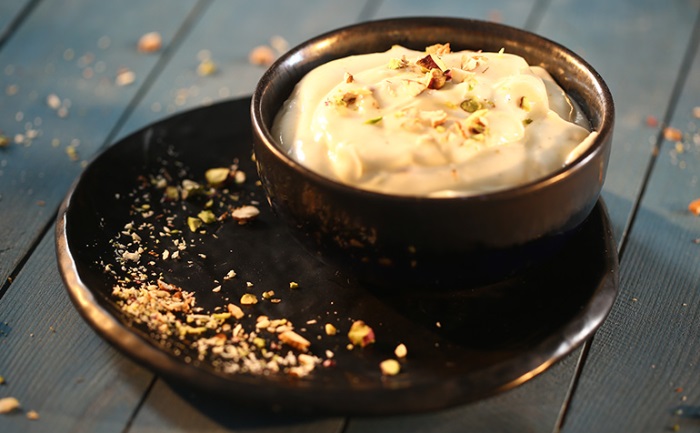 Ingredients:
1 kilogram hung curd
1/2 teaspoon powdered green cardamom
2 tablespoon fresh cream
1/4 teaspoon soaked saffron
1/4 teaspoon nutmeg powder
150 gm powdered sugar
Recipe:
Soak saffron in milk for 3-4 hours.
Add yogurt, powdered sugar, cardamom powder, and saffron milk together. Mix well.
Transfer the shrikhand in the serving bowls.
Garnish with slivered dry fruits.
Chill in the refrigerator before serving.
9. Banana Walnut Lassi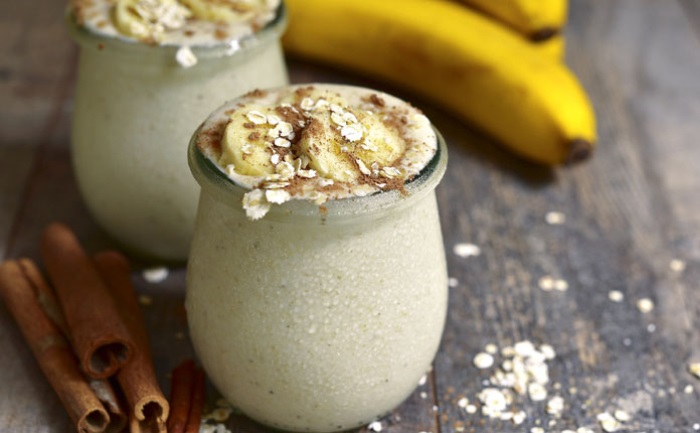 Ingredients:
1 Cup Low-fat yogurt
1/2 Banana
3-4 Walnuts (or include Brazil nuts, hazelnuts, almonds, and pine nuts)
1 tsp Seeds (mix of flax seeds and sesame seeds)
1-2 tsp Honey
Recipe:
In a food processor, pour yogurt, whey powder, flaxseed, sesame seeds, walnuts, honey, and bananas.
Blend it well till smooth and creamy.
Transfer into a glass and garnish with chopped walnuts before serving.
10. Microwave Potato Chips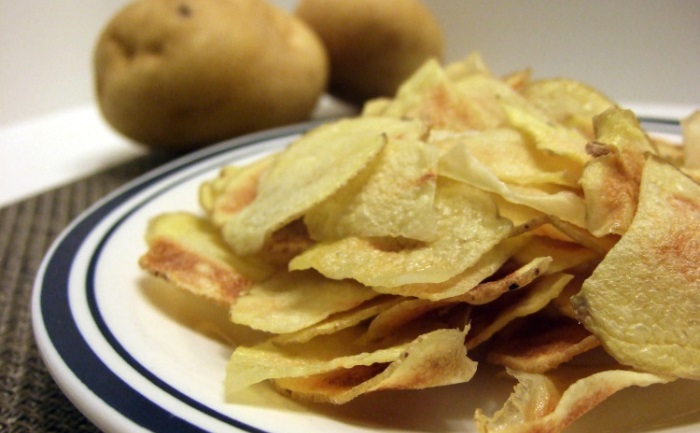 Ingredients:
4 medium potato
1 1/2 teaspoon rock salt
1/2 cup virgin olive oil
Recipe:
Thinly Slice the Potato
Brush slices on both sides with olive oil and lightly sprinkle with salt
Microwave on high for 3 minutes; turn and microwave 2-3 minutes longer or until chips are dry and brittle.\
Let chips cool for at least 1 minute before serving.
ALSO READ: Navratri 2019: Nine Days Nine Colours