'Saand Ki Aankh': Blisters on Bhumi Pednekar's face couldn't stop her from shooting
Uttar Pradesh's heat caused Bhumi Pednekar immense pain while shooting for Anurag Kashyap's film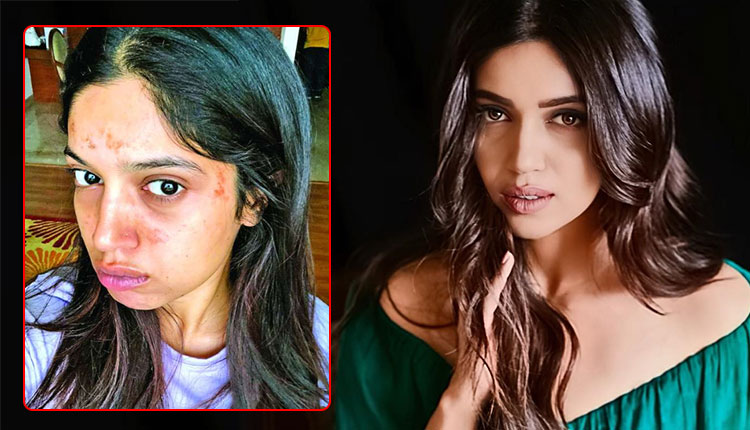 Bhumi Pednekar and Taapsee Pannu have been busy with the shoot of Anurag Kashyap's upcoming release 'Saand Ki Aankh' in the sweltering heat of Uttar Pradesh. The talented actresses who have time and again wowed us with their acting chops are depicting the role of two grandmothers who have earned fame as Shooting Dadis. But to play the role of a 60-year-old has taken a toll on Bhumi's face.
Yes, thanks to the prosthetics Bhumi's face is covered with blisters due to the intense UP heat. The actress had shared a picture of her face covered with blisters on social media but later deleted it.
As reported by Hindustan Times, "Bhumi plays the character of Chandro Tomar, who along with her sister Prakashi (played by Taapsee Pannu), are the oldest women sharpshooters of the world. Bhumi has to undergo three exhaustive hours of prosthetics to become Prakashi every single day and then she is shooting for more than eight hours in the heat of Uttar Pradesh. The heat and the dust and the long hours under the sun made prosthetics react differently on Bhumi and we noticed after shoot one day that her skin has been burning. Bhumi had not spoken about this at all and was continuing to shoot because she knew that we are on a tight schedule."
Bhumi later quoted to DNA that she only used aloe vera to cool her face as she was not sure how the other medicated skin care products will react. She further added that she considers the blisters as her battle scars from the project.
Apparently, Bhumi's and Taapsee's faces were covered with a mixture of latex and adhesive daily to make them look older. A small rash soon turned into blister under the heat of the Northern State.
'Saand Ki Aankh' is directed by Tushar Hiranandani and produced by Anurag. The movie is based on the life of real-life shooters Chandro Tomar and her sister-in-law, Prakashi Tomar, from Uttar Pradesh, better known as 'shooter dadis'.
Also Read: 'Saand ki Aankh' first look: Taapsee Pannu and Bhumi Pednekar turn grey