Bhuvan Bam Has A Ready Response For Fan Who Asked Him To Upload Nude Pic
Bhuvan Bam recently shared a shirtless picture of his through Instagram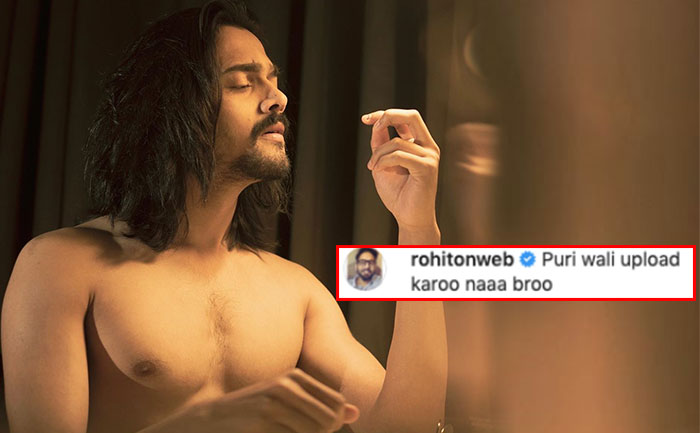 YouTuber Bhuvan Ban has created a massive YouTube fan following with his charming personality and creative content. His big breakthrough came through the success of his popular show BB ki Vines. He is also the first Indian YouTube content creator to cross 10 million subscribers in the year 2018. Bhuvan Bam recently shared a shirtless picture of his through Instagram. While Bhuvan Bam often posts his pictures online, this one got viral due to a hilarious comment and Bhuvan's apt reply of it. After Bhuvan Bam has posted his picture on Instagram, one of his followers named Rohit Raj or rohitonweb commented on the picture. He decided to ask Bhuvan for the full picture. His comment read, "Puri wali upload karoo naaa broo".
While most celebrities would be perturbed at this invasion of privacy Bhuvan simply replied to the follower. "Report for nudity ho jaega" the Youtuber said on the post. This comment has gone to win the internet for the day.
Bhuvan Bam has previously featured in Jyoti Kapoor Das' short film Plus Minus. He has also started his own chat show called Titu talks which he has described as a sasta version of Karan Johar's Koffee With Karan.
The YouTuber has been recognized with several accolades. He has won the 2016 Most Popular Channel on YouTube on WebTVAsia awards. In addition, he also won the Entertainer of the Year at Official Instagram Awards and Global Entertainer of the Year at World Bloggers Awards in 2019.
ALSO READ: Is Popular YouTuber Bhuvan Bam Dating Arpita Bhattacharya? Find Out