Bigg Boss 13 Contestant Shehnaaz Gill's Father Accused Of Raping Woman At Gunpoint
Shehnaaz's brother Shehbaz Badesha has claimed that the rape allegations are completely false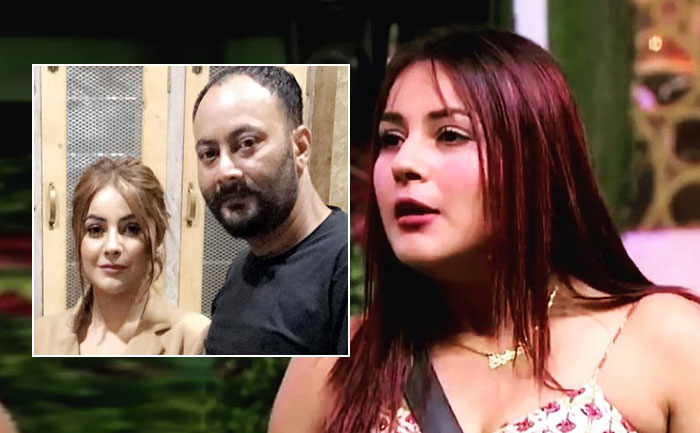 Bigg Boss 13 contestant Shehnaaz Gill's father, Santokh Singh, has been accused of raping a woman at gunpoint. The Beas police have registered the case against him. As per the woman, the incident took place when she visited Santokh's residence to meet her friend, Randhir Singh Sindhu. Santokh took her to the car under false pretenses, took her near Rohi Bridge, and allegedly raped her at gunpoint.  In addition, the victim also accused Santokh Singh of threatening her life if she spoke about the incident to anyone.
However, Shehnaaz's brother Shehbaz Badesha has claimed that the rape allegations are 'completely false' and an attempt to defame their father. "Yes, there has been a case registered with the Punjab Police but these are completely false allegations. The lady in question is trying to defame my father. We are surely disturbed at the moment but we also know nothing is going to happen as we have enough proof that the lady is lying. The mentioned place where the incident according to her happened is under CCTV surveillance and we have arranged for recording of it," he told SpotboyE in an interview.
Moreover, Santokh Singh has also denied any wrongdoing while speaking to a local news channel. He stated that his family knows the woman who has filed the complaint. The father of actor Shehnaaz Gill also added that the woman had always considered him her brother and called hin 'paaji'.
According to him, the entire issue involves a man who sought help from him after getting in a fight with the woman. This enraged her and she filed a rape complaint against him for helping the man. He even stated that the  Punjab police didn't cross-check with him.