Bigg Boss 14, Oct 12, Written Update: Sara Gurpal becomes first contestant to get evicted
Sara Gurpal becomes the first contestant to get eliminated from the 'Bigg Boss 14' house.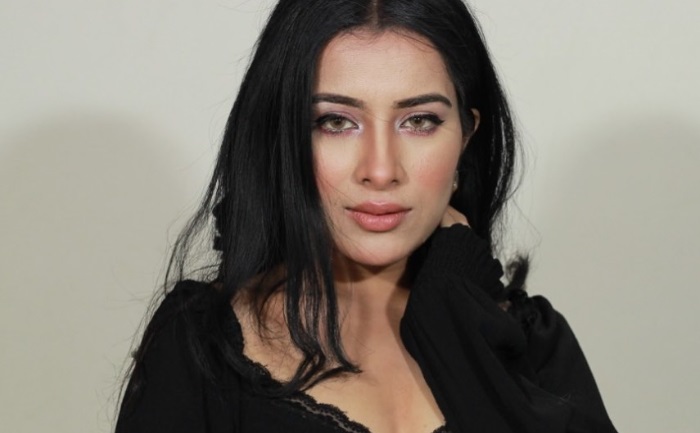 Bigg Boss 14, Oct 12, Written Update: The episode begins with the contestants waking up to the remix song of Disco Deewane. Eijaz asks Hina if he can use the gym, all the contestants gather to discuss the 7 items they would avail from the BB Mall. Sara says she doesn't have anything so she will take it today. Shezad, Jaan, Abhinav, and Rahul argue to get their item. fighting to finally get an item.
Jaan mocks Eijaz and tells Jaan to focus on his game rather than looking at his activity. Jaan defends himself. Eijaz and Jaan get into a serious argument, however, Jaan defends himself. Later, Abhinav and Rahul argue over food. Rahul says that his eggs get disappeared, then he pokes at Shukla and tells him to use the screwdriver and calls him 'nalla aadmi.'
Nikki takes her ex-boyfriend's boxers and starts ironing them, Nikki and the other contestants in the bedroom area have a funny banter, Pavitra the asks her if she loved him so much why is he an ex now, to which, Nikki says that she got bored, Pavitra laughs it off and says she also has the same problem of getting bored of boys.
Later, in the dining area, Jaan brooms, and Eijaz comes to him and disturbs him. Jaan gets irked by him and tells him not to or else he will lose his cool. Eijaz and Jasmin clear the misunderstanding that happened during the Weekend Ka Vaar episode and hug it out.
Jaan, Nishant, and Nikki talk about Rubina in the bedroom area, they discuss that she is very dominating and always calls everyone babu. Meanwhile, in the garden area, Rubina, Abhinav, and Sara talk about Nikki. Jaan talks about Rubina about cleaning utensils and tells her they should wash the utensils just once. Jasmin talks to Jaan and tells him to play independently and play on the front foot, but, Jaan defends himself.
Hina gives Jasmin a task, in which, she has to give a reason why she wants to give what essentials to contestants and why she doesn't want to give others. Pavitra, Deol, and Eijaz go against Jasmin and argue with her. Nikki and Rahul get a little flirty. Gauahar tells Jasmin to sacrifice her 3 kinds of stuff for salami and she agrees and gives it to Eijaz, Abhinav, and Deol.
Bigg Boss announces a new task to the freshers where they have to break clay pots of those competitors who they think don't deserve to be in the game with proper reasoning. Nikki being the confirmed contestant gets saved from the nomination task. The task begins and in the end, Nishant, Rahul, Shehzad, Jaan, Sara, Eijaz, and Abhinav get nominated. Further, Bigg Boss announces that one of the contestants will have to leave the house tonight and the decision will be made by the toofani seniors- Hina Khan, Sidharth Shukla, and Gauahar Khan.
The seniors start their discussion, Hina and Gauahar chose to evict either Nishant or Rahul, however, Shukla disagrees and tells them to eliminate Sara. However, they end up in a mutual decision and chose to evict Sara. The contestants gather in the living area and Shukla announces that the seniors have decided to eliminate Sara Gurpal from the show. Sara gets emotional and starts crying, Sara finally bids adieu to the inmates and leave the BB14 house.
Jaan feels guilty and cries it out for nominating Sara. Rahul and Jaan sort their differences. Nishant tells Rahul and Jaan to make a group as others have already made one and they hug it out and Nikki joins them too. The episode ends on a happy note as Rahul, Jaan, and others sing-song, whereas, Pavitra and Eijaz hug each other and she tells Eijaz that will not leave him alone.
(Episode ends.)
ALSO READ: 'Bigg Boss 14' Oct 11, Written Update: Salman Khan Disappointed With Contestants; Asks Them To Leave