Daily Horoscope 13th Oct 2020: Check Astrological Prediction For All Zodiac Signs
Check out today's Horoscope for all the zodiac signs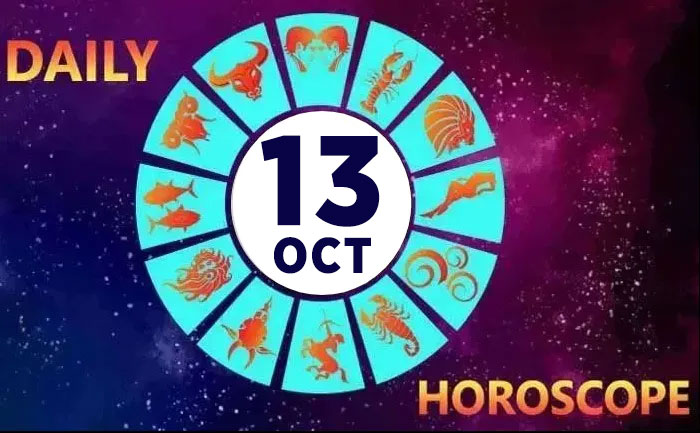 Horoscope Today, October 13, 2020: IF TODAY IS YOUR  BIRTHDAY: Your lucky number is 4.  As a Libran born on October 13 you are an elegant and graceful Libra.  You are a charming, enigmatic person with a dual personality. You can be a person who is openly affectionate, and at the same time, despises public displays of affection.  Your lucky color is emerald green. Your lucky numbers are 18, 27, 28, 36, and 92.
In this article, we have brought you today's astrological predictions for all the sun signs like Gemini, Scorpio, Leo, Taurus, Cancer, and others. Check out the astrological prediction for all zodiac signs.
 HoroscopeToday, October 13, 2020: Check today's astrological prediction from all sun signs
Daily Aries Horoscope:
You will get a chance to prove your mettle and will be a success. You will be in total control at work and also take the lead on taking responsibilities. Wear something in green for luck today. A person of your dreams will walk into your life today.  Do all important tasks between 6 pm to 8 pm it will prove to be good for you.
Daily Taurus Horoscope:
Today you might come across a situation that requires you to be kind-hearted towards a person. They will be needing your help. Gather your forces and concentrate on your priorities Love beckons and you might meet a new person who will play an important part in your future.  3 pm to 6 pm is lucky for you today
Daily GEMINI Horoscope:
Some of you are in an ambitious frame of mind. Do not let aggression come to the fore. Maintain your emotional balance. Do not depend on others to complete your work. A person who makes you feel complete is all set to enter your life. 1.30 to 3 pm is best for important tasks.
 Daily CANCER Horoscope:
Today one of your seniors will lend you a helping hand. But you should focus on mutual co-operation to get the desired results. You will fulfill your responsibilities and also get the opportunity to grow. A kindhearted person will enter your life and will bring joy. The time between 10 am and 11 am is good for you today.
Daily LEO Horoscope:
A sense of warmth and understanding may prevail in different spheres of your life.  All your efforts towards making things right will meet with success.  Important matters or tasks need to be handled between 5:30 pm and 7 pm. Today be honest about your abilities and decide to expand into new areas. Spend time with your soulmate.
Daily VIRGO Horoscope:
Remain cool even when provoked in a domestic situation. A long journey will prove enjoyable in more ways than one.  The regular inflow of money will take care of the everyday expenditure. A new diet will require a trial phase before being adopted. Your health is sound and you enjoy a good spirit.  Your endeavor to get close to the one you love may not materialize. Lucky number: Lemon
Daily LIBRA Horoscope:
You will find a peaceful resolution to a pending problem that you have been trying to solve for long. Luck is with you now and you will win appreciation for your hard work at the workplace too. The chances of meeting a long-separated partner are high. The best time for you is between  2 pm and 4:30 pm.
Daily SCORPIO Horoscope:
Believe in yourself at the workplace as some rivals or colleagues who do not hold your best interest in mind may cause some kind of trouble.  Keep fighting and you will come out a winner in the end. The time between 4 pm and 5 pm is to be avoided for all important tasks.
Daily SAGITTARIUS Horoscope:
Pour your sincere efforts in bringing a sense of balance and harmony in your life. Relax and make sure that you give in your best efforts to make things work between you and your loved one. You will achieve the goals that you set with ease. A caring friend might go on to be your soulmate in the future.  4:00 pm to 6:00 pm is lucky for you.
Daily CAPRICORN Horoscope:
Seniors in the workplace or highly-placed government officials will guide you in whichever manner it is required. This is an excellent day to expand your professional horizons. You will feel driven to improve your professional and social skills. Any important meeting must be scheduled between 1:00 pm and 2:00 pm.
Daily AQUARIUS Horoscope:
You are likely to feel happy and cheerful today; nothing will hold you back. You manage to combine business with pleasure today. Explore your varied interests and think about how you could merge your favourite hobby with your work.3.20 pm to 4.20 pm will be especially lucky for you.
Daily PISCES Horoscope:
Focus on improving your flexibility and adaptability to fight adverse circumstances in your life. A good day awaits you at your workplace. Decisions you take in the workplace today will show quick results, so be decisive and act wisely. Today may send someone special your way.11:00 am and 12:00 pm is lucky for you.
Also Read: Libra Love Horoscope: Personality,Traits, Compatibility And Celebs Born Under This Zodiac Sign