Knives Out trailer:Daniel Craig's movie is a wild take on whodunnits
Knives Out trailer: The Daniel Craig and Chris Evans starrer tips hat to Agatha Chritie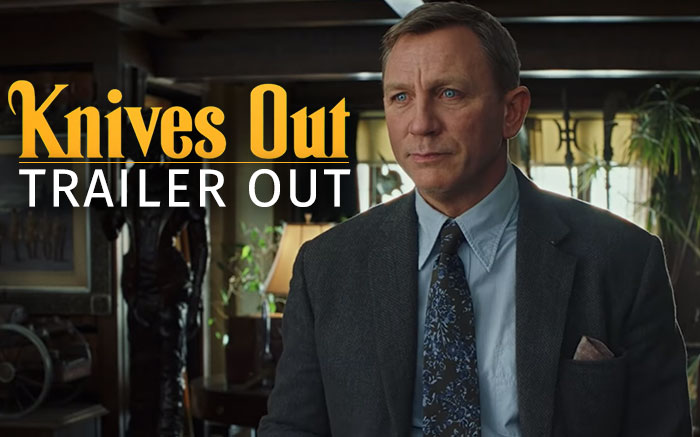 The trailer of Chris Evans and Daniel Craig starrer 'Knives Out' has been unveiled by the makers. The movie that is being directed by Star Wars: The Last Jedi fame Rian Johnson is a wild take on a whodunnit. The murder mystery is a classic blend of satire and story telling that will keep you hooked till the last moment.
Check out the trailer of Knives Out that tips hat to Agatha Christie here:
'Knives Out' is all about the murder of an austere family patriarch on his 85th birthday. Daniel Craig plays the role of a detective trying to solve the murder. He steals the show with his acting chops and one liners. Chris Evans who was last seen in 'Avengers: Endgame' is also to be watched out for in the murder mystery. 'Sorry to Bother You's Lakeith Stanfield is also a detectives who begin investigating the sudden murder of the important personality.
The movie has a number of Agatha Christie moments.
'Knives Out' also features Ana De Armas, Toni Collette, Jamie Lee Curtis, Don Johnson, Lakeith Stanfield, Jaeden Martell, Katherine Langford and Christopher Plummer in the lead roles. The movie that is being produced by Ram Bergman and Rian Johnson it is scheduled to be released on November 27, 2019.
Also Read: Chris Evans has fans freaking out on his new picture