Bigg Boss Telugu 3: Hema Eleminated, Nagarjuna Akkineni slams Ravi Krishna for THIS Reason
The host of Bigg Boss Telugu 3 slammed Ravi Krishna for making racist comment on Mahesh, Hema got eleminated from the show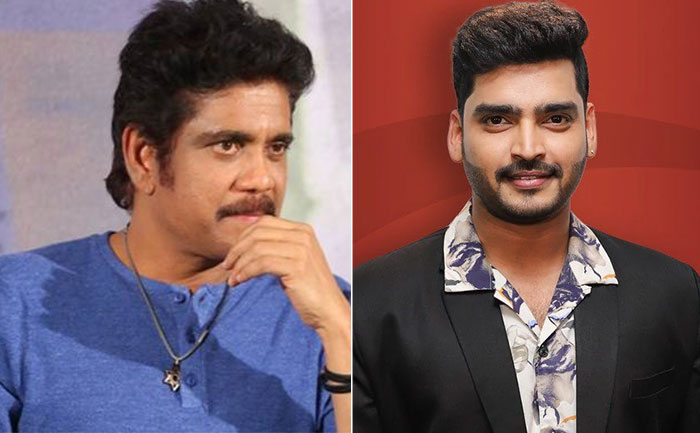 The third season of Bigg Boss Telugu has been in the news for many reasons. In the Sunday episode, the host of Bigg Boss Telugu 3, Akkineni Nagarjuna slammed one of its contestants for passing racists comments. Yes, Akkineni Nagarjuna slammed Ravi Krishna for passing controversial comment on Mahesh. Nagarjuna asked him not to do it again as Bigg Boss has no room for discrimination based on caste, creed, colour and culture.
You should know that among the several Bigg Boss Telugu contestants such as Hema, Vithika, Rahul, Jaffar, Punarnavi and Himaja, Hema has been evicted from the show. In the same episode, both Mahesh and Ravi hug each other and buried their differences.
Check out the pictures below:
Apart from these contestants, a trans woman Tamanna Simhadri will be making a wild card entry in the house of Bigg Boss. In Sunday's episode, Nagarjuna introduced her to the audience and she told him that she has no plans or strategies and will act accordingly in the house.
In Yesterday's episode, Nagarjuna announced that Rahul was saved from the nominations. Most of the housemates chose Baba Bhaskar as a good person in the house. Nagarjuna has also revealed that Vithika Sheru is safe in the house.
According to The Hans India, Nag specially sent Chicken and Paneer for the housemates. A total of 1.30 crore votes polled in the first-week nomination. The housemates chose Jaffar as Average housemate and Hema as the bad housemate and that could be the reason why she was eliminated from the show.
The show has managed to draw a decent TRP as of now. Let's see how Hema's eviction and Tamanna's entry into the house of Bigg Boss Telugu 3 will affect the show.
Also Read: Bigg Boss Telugu 3: Sreemukhi Gets Trolled For Her Loud Behavior