Gujarat: BJP blames Alpesh Thakor of instigating violence against migrant labourers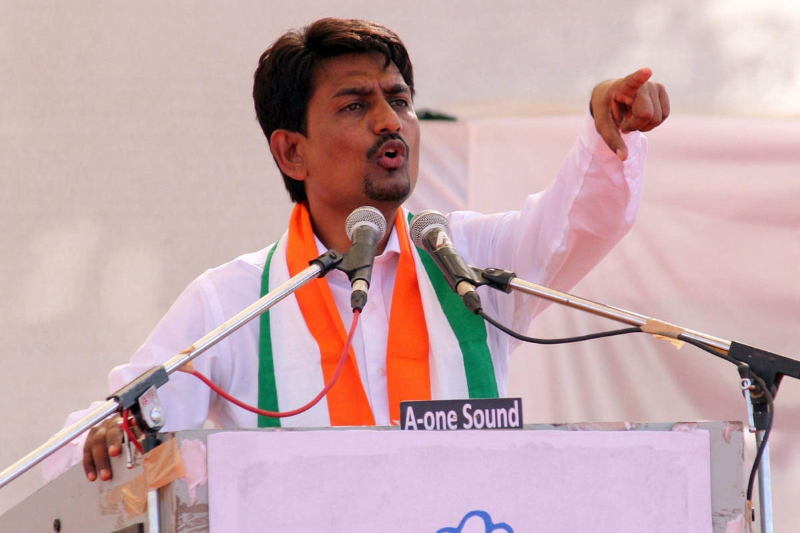 The Bharatiya Janata Party (BJP) on Tuesday alleged Congress MLA Alpesh Thakor of instigating violence against migrant labourers from north India in Gujarat.
In a press conference at BJP's state headquarters, Gujarat's Social Justice and Empowerment Minister Arun Chaturvedi alleged that Congress MLA Alpesh Thakore is behind the attack on people of UP and Bihar in Gujarat.
Minister Arun Chaturvedi also demanded that the Congress president should ask his legislator to resign. He asked Rahul Gandhi, "Will the Congress party ask for his resignation from the party"?
He said, "Congress MLA was behind the Gujarat violence. Congress MLA Alpesh Thakor is the pillar of support for this violence, Rahul Gandhi is on a tour of the state, will he seek the resignation of Thakor?" "The Congress is working in an aggressive manner to attack national unity and social harmony," he alleged.
"I am not a minister who will change his seat. If the party gives me the ticket from the Civil Lines constituency area, then I will contest from here," Chaturvedi answered in response to a question asked by a reporter. "Some people are spreading rumours that I am changing my assembly seat but this is totally wrong," he added.
Thousands of north-Indian migrant labourers flee Gujarat after a toddler was raped in Sabarkantha district last month. As soon as the incident was reported, violence broke out in different places in the state including, Gandhinagar, Ahmedabad, Patan, Sabarkantha and Mehsana. However, the rapist was arrested.
Also Read: Gujarat rape: Politicians start blame game as migrants flee state