BJP celebrates 'Black Day' to commemorate 43rd year of Emergency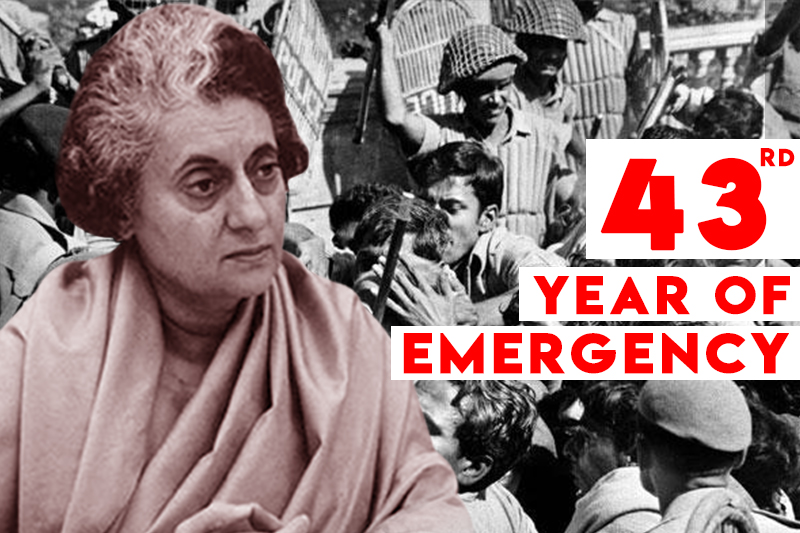 Today, 26th June 2018, Bharatiya Janata Party celebrates "Black Day" across the country to mark the 43rd year of the Emergency imposed in 1975 by then Prime Minister Indira Gandhi.
Senior party leaders and Union ministers were witnessed holding press conferences and addressing seminars and hall meeting programmes on Emergency and targeting the Congress.
Yesterday, BJP national spokesperson Anil Baluni said that press conferences and seminars will be organised at nearly 22 places across the country to make the new generation aware about how the Congress had murdered democracy by imposing Emergency.
Later today, Baluni also added that such mass awareness was needed so that no one could dare to impose Emergency in the future. He said that the idea was to highlight how the Emergency was the darkest period of independent India.
Let's watch the video to know more about "Black Day":