Congress is Saanpnath, BJP is Naagnath, says Mayawati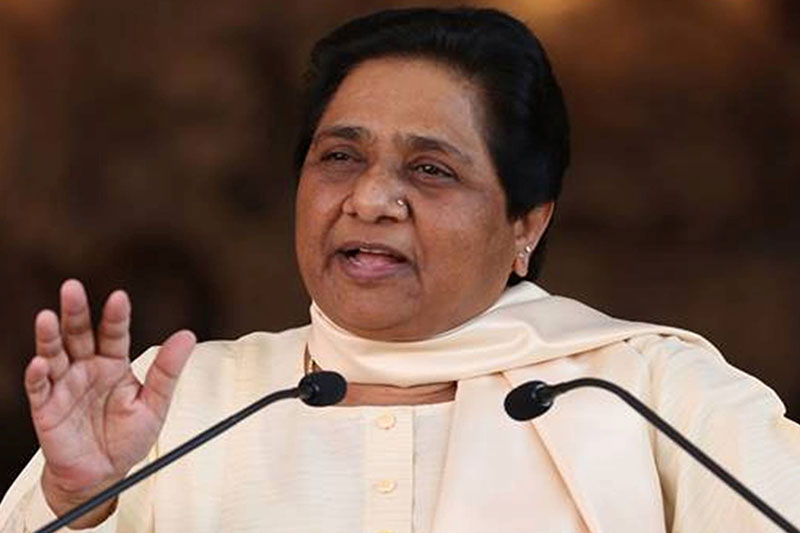 Former Uttar Pradesh Chief Minister and Bahujan Samaj Party (BSP) Supremo Mayawati, on Friday vividly refused to form an alliance with Congress and Bharatiya Janata Party (BJP). She said that it would be better to sit in the opposition rather than forming an alliance with both the parties.
Mayawati described Congress and BJP as 'Saanpnath and Naagnath' (snakes). BSP supremo said that neither party cared about the marginalised, the poor, farmers and labourers.
Notably, Mayawati formed an alliance with Ajit Jogi, state's first chief minister and a Congress rebel. She had announced the alliance in September and ended months-long negotiations with the Congress party, which failed to go anywhere over her demand for more seats to contest in Chhattisgarh and Madhya Pradesh.
Asked whether she was open forming an alliance with the Congress or the BJP to form a government after the elections, Mayawati snapped the question.  She said, "We are confident of winning an absolute majority. There is no question of taking support from anyone. Even if we don't get a majority, we will sit in opposition but will not go with either the BJP or Congress."
Also read: Chhattisgarh polls: BJP claims Ajit Jogi, Mayawati to hurt Congress more