Chhattisgarh polls: BJP claims Ajit Jogi, Mayawati to hurt Congress more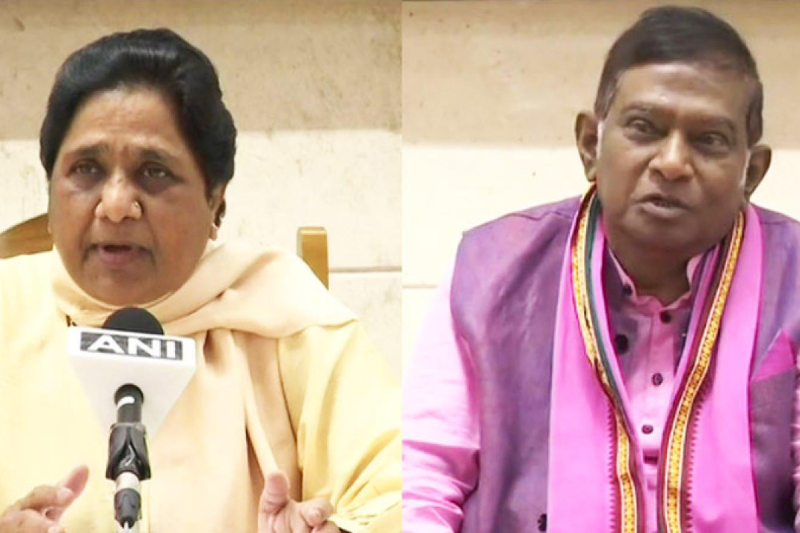 BJP lawmaker Saroj Pandey on Tuesday claimed that the alliance between Ajit Jogi's Janta Congress Chhattisgarh party and the BSP will hurt the Rahul Gandhi-led Congress more in the state.
Talking to the reporters, Saroj Pandey, a Rajya Sabha member and key party leader from the state, also asserted that her party will return to power for a fourth straight term in the state. When asked about the possible impact of the alliance, Pandey noted that the influence of any party cannot be discounted in electoral politics.
"Overall, the alliance will not be able to make much impact," she said. "We are in a very strong position in Chhattisgarh. We will form the government for a fourth straight term," she said, adding that the BJP will achieve its president Amit Shah's target of winning 65 plus seats in the 90-member assembly.
She further said that the Congress is on the back foot due to the alleged involvement of its state president Bhupesh Baghel in a fake sex CD case. Bhupesh Baghel should have decided what is in the interest of a state and what is not before putting out such content, Pandey said, dismissing his claim that he was not aware of its authenticity.
Notably, Chhattisgarh will go to the polls in two phases on November 12 and 20, while results will be declared on December 11.
Also Read: Sachin Pilot: Vasundhara Raje's Gaurav Yatra was total failure