BJP demands Sidhu's apology for making obscene remark against Indore Mayor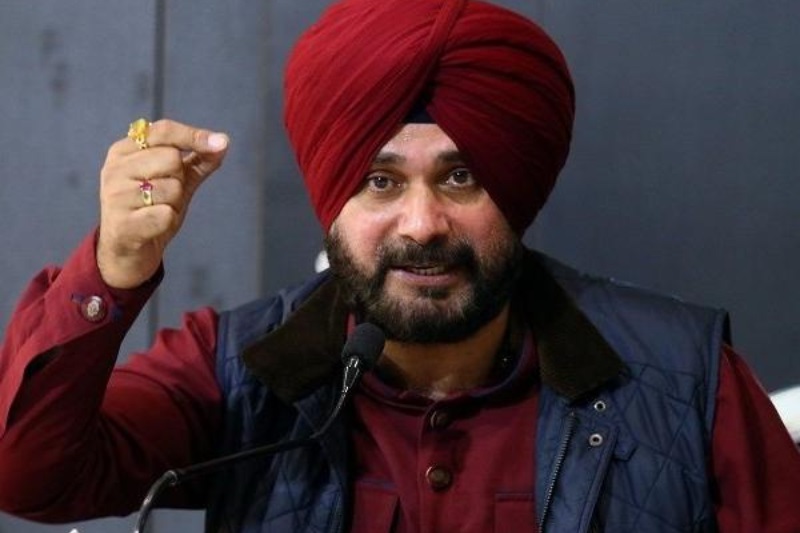 Bharatiya Janata Party (BJP) demanded an apology from Congress leader Navjot Singh Sidhu and Party for making an obscene comment against Indore Mayor, Malini Lakshamansingh Gaur.
During electoral campaign in the state ahead of crucial Madhya Pradesh Assembly elections, Navjot Singh Sidhu slammed Indore woman Mayor for her demolition drive in the city. According to reports, Sidhu accused Lakshamansingh Gaur and Municipal administration of carrying out demolition drive without providing them any compensation.
In his absence remark, Sidhu said to his audience, "Taali thoko aur iske sath mahapaur ko bhi thoko," (clap your hands and also hit the mayor). Ahead of MP elections, Sidhu criticised Mayor over the insensitivity to the needs of citizens.
Responding to his offensive remark, BJP spokesperson Meenakshi Lekhi called him "Mr. Stupid" and demanded that he must apologise for his "obscene remark". In the meantime, the National spokesperson of the BJP, Sambhit Patra, also took to Twitter and lashed out at Congress.
"This is the real face of Congress. Navjot Singh Sidhu used abusive and violent language for the mayor of Indore, Mrs. Malini Laxman Gaur. Are these words suitable for a woman who made Indore the cleanest city of the country?" he said.
Watch the video here:
ये है कांग्रेस का असली चेहरा ..नवजोत सिंह सिंधु का इंदौर की महापौर(Mayor) श्रीमती मालिनी लक्ष्मण गौड़ @GaurMalini जी के लिए इस प्रकार के अभद्र एवं हिंसात्मक शब्द का प्रयोग।
क्या एक महिला,जिन्होंने इंदौर को देश का सर्वाधिक स्वच्छ नगर बनाया,उनके लिए ये शब्द उचित हैं? pic.twitter.com/9ROidCH1fp

— Sambit Patra (@sambitswaraj) November 24, 2018
In the video, the Navjjot Singh Sidhu can be heard laughing and making the derogatory remarks while asking his audience to cheer on.
Also read: Navjot Singh Sidhu: Punjab a shield of nation with proud military tradition